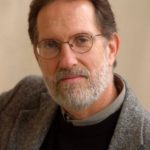 (Editor's note: When Palisadian Alan Eisenstock is not researching and writing one of his nonfiction books (18 thus far!), he pursues what he calls "a crazy labor of love side project" that he started in March 2020: sending a weekly Covid-themed playlist of songs to his family and friends. These playlists (which can be downloaded on Spotify click here span rock 'n' roll and pop music from the 1950s to 2020, and Eisenstock adds one or two lines of commentary about each song that is clever, amusing and informative.)
Hi, Everyone,
This week San Francisco became the first U.S. city to require proof of full vaccination against COVID in order to enter a restaurant, attend a concert, or go to a gym. And, of course, requiring proof inevitably means people will create fake IDs. Insane. What to do? Idea. Here are 19 "proof/prove," "fake," "pretend" songs. Listen up!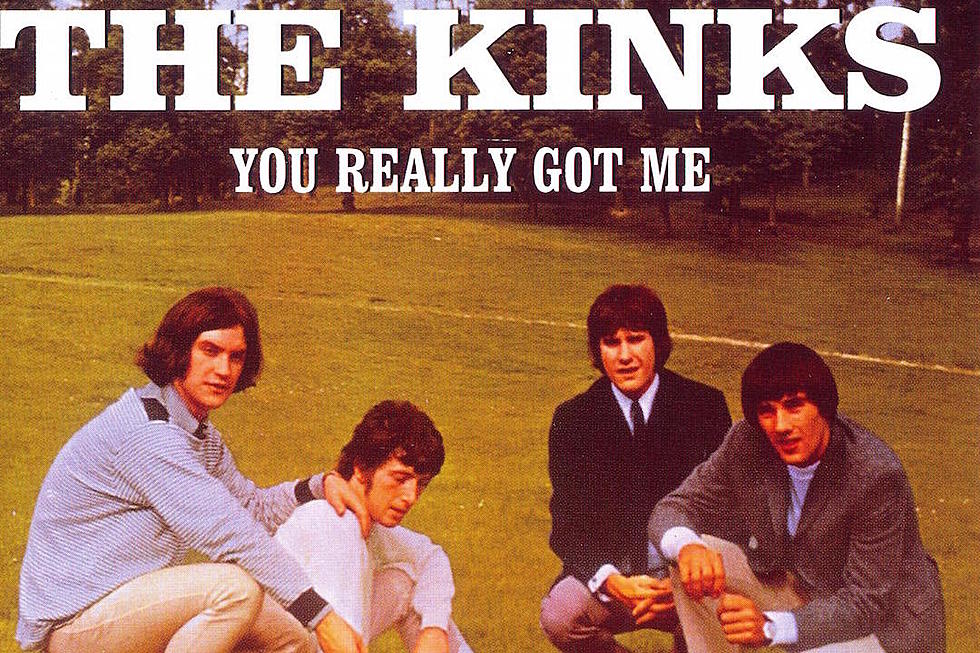 "Prove It All Night" Bruce Springsteen. The Boss and the E-Street Band blast this 1978 single from Darkness on the Edge of Town. Bruce himself provides the great guitar solo.
"You Really Got Me" The Kinks. British band formed by brothers Ray and Dave Davies. This is one of their signature songs, from 1964. Looking at an ID, one might ask, "Is this really you?" and one might reply, "Yes, you really got me."
"Show and Tell" Al Wilson. R&B singer Wilson had a million-seller with this 1973 song written by Jerry Fuller, recorded a year earlier by Johnny Mathis. Appropos of nothing, my mother's maiden name was Wilson.
"The Great Pretender" The Platters. Extremely popular vocal group from L.A. This 1955 major hit, written by Buck Ram (that can't be a real name), has Tony Williams singing lead. Chrissie Hynde loved the song so much that she called her band The Pretenders.
"The Pretender" Jackson Browne. You have to show proof, but some people flash a fake ID and pretend. That's not the premise of the song. Trying to be someone you are not closer to the song's meaning. Great song. David Crosby and Graham Nash sing harmony.
"Prove Your Love" Fleetwood Mac. Cool 1974 song by our favorite British-American band, written by Christine McVie. Don't need to prove your love. Just prove you've been fully vaccinated.
"Prove It" Aretha Franklin. Yes. Prove it. Here's "The Queen of Soul" belting this 1967 song written by Horace Ott and Randie Evretts. She has to be in the conversation as the best singer of all time.
"Who Is He (And What Is He to You)?" Bill Withers. Soul singer supreme and hitmaker born in Slab Fork, West Virginia. He co-wrote this song with Stan McKenny. I picture someone staring at Bill's fake ID and asking, "Who is he…?
"Proof" Paul Simon. A who's who of international musicians back up Paul on his killer The Rhythm of the Saints album. Ladysmith Black Mambazo sings backup, J.J. Cale plays guitar, Michael Brecker is on sax, and C.J Chenier is on accordion, an instrument I made famous during my youth for all the wrong reasons.
"Prove You Wrong" Sheryl Crow, Stevie Nicks, Maren Morris. For her catchy "breakup" song, Sheryl recruited the legendary Nicks from Fleetwood Mac and popular country singer, Morris. To me, feels like a cool "bar song." Crank it up!
"Photograph" Ringo Starr. Sir Richard Starkey aka Ringo co-wrote this 1973 song of lost love with former bandmate George Harrison. Ringo grew up in Liverpool in a depressing section called Dingle. Appropos of nothing, I grew up in Holyoke, MA across the street from a depressing patch of woods we called The Dingle.
"Photograph" Ed Sheeran. Back to back Brits and songs of the same name. Sheeran wrote this with Johnny McDaid from the band Snow Patrol. Should proof of vaccination come with a photograph? LOVE.
"Your Smiling Face" James Taylor. Allegedly, JT wrote this gushy love song about the then love of his life, Carly Simon. They lasted about nine years. Did Carly write "You're So Vain" about JT? She says no. I say yes. Maybe.
"Hello It's Me" Todd Rundgren. Singer-songwriter and multi-instrumentalist Rundgren from Philadelphia had a big hit with this layered song from 1968, the first song he ever wrote. Yep. That's me in the photograph on my ID. It is. Really.
"It Ain't Me Babe" Bob Dylan. What you say after you get past the authorities. Dylan's classic has been covered by everyone, including Joan Baez, Johnny Cash, Jan and Dean, Kesha, The Turtles, and a Yugoslav rock band who called it "Nisam onaj koga zelis."
"Fake Empire" The National. A fake ID, a fake empire, whatever, any excuse for The National. This is one of my favorite songs from the Ohio band's breakthrough 2007 album Boxer. LOVE.
"True" Spandau Ballet. British pop band in the eighties became international sensations with this 1983 smash. I wanted to dismiss this song but I can't shake it. It is stuck in my head, even the "Ba-ba-ba-baaaa-ba."
"Who Are You" The Who. British icons employ strings, synthesizers, and six minutes of your life in this 1978 song/question. Who are any of us? And is that really you on your ID? Pete Townshend wrote the song that ends this week's playlist.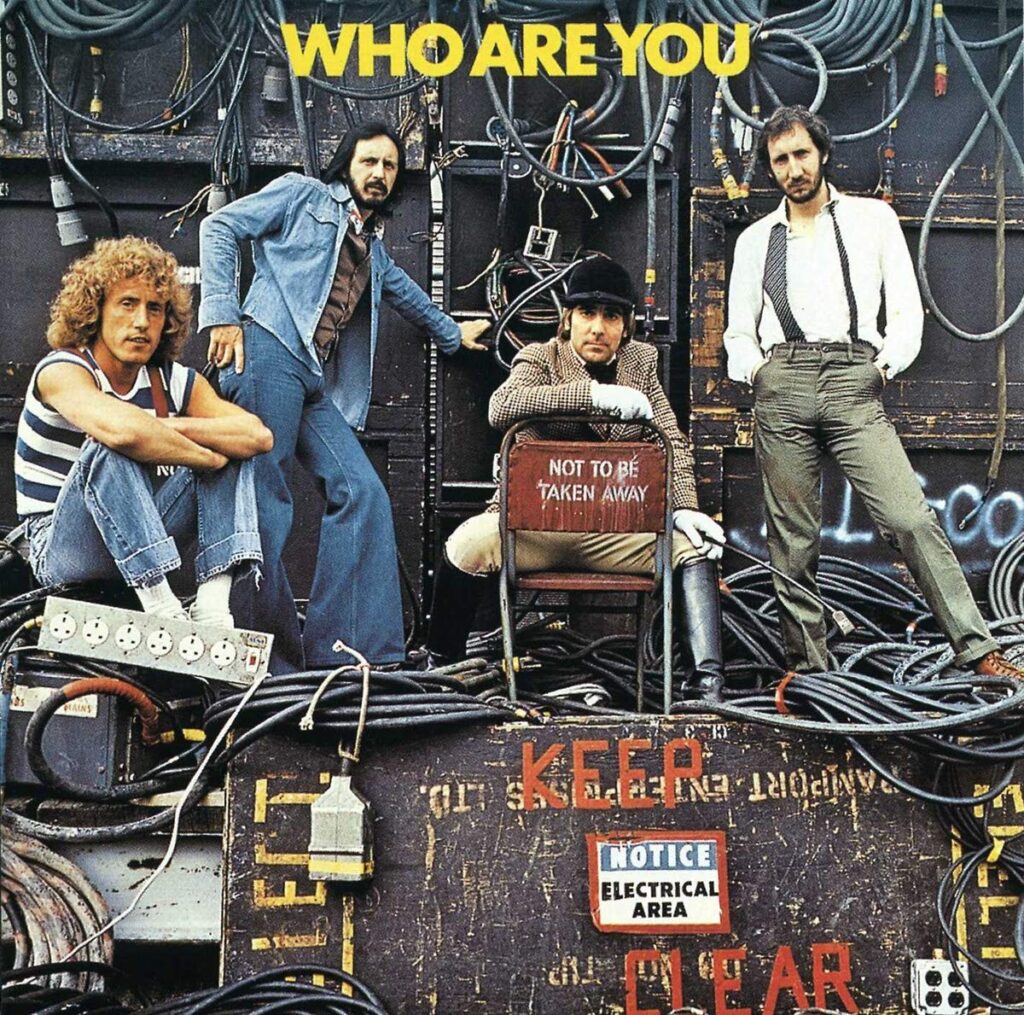 There you have it… 18 "proof/prove," "fake ID" songs. Some advice:
Don't Forget to Disinfect and… PLAY IT LOUD!
The link again: click here
Fact Check
"Buck" is a nickname. Real name: Samuel "Buck" Ram. Better than my elementary school nickname: Four Eyes.
A Yugoslavian rock band did cover "It Ain't Me Babe" with that particular title. Catchy.
LAST WEEK'S POLL QUESTION:
The Doors "Light My Fire" slammed the door on Elton's "Burn Down The Mission."
THIS WEEK'S POLL QUESTION:
Let's go to Britain! "You Really Got Me" by The Kinks or "Who Are You" by The Who? Who you got?
Finally… remembering Charlie Watts, the beat behind the Best Rock 'n' Roll Band in the World. RIP.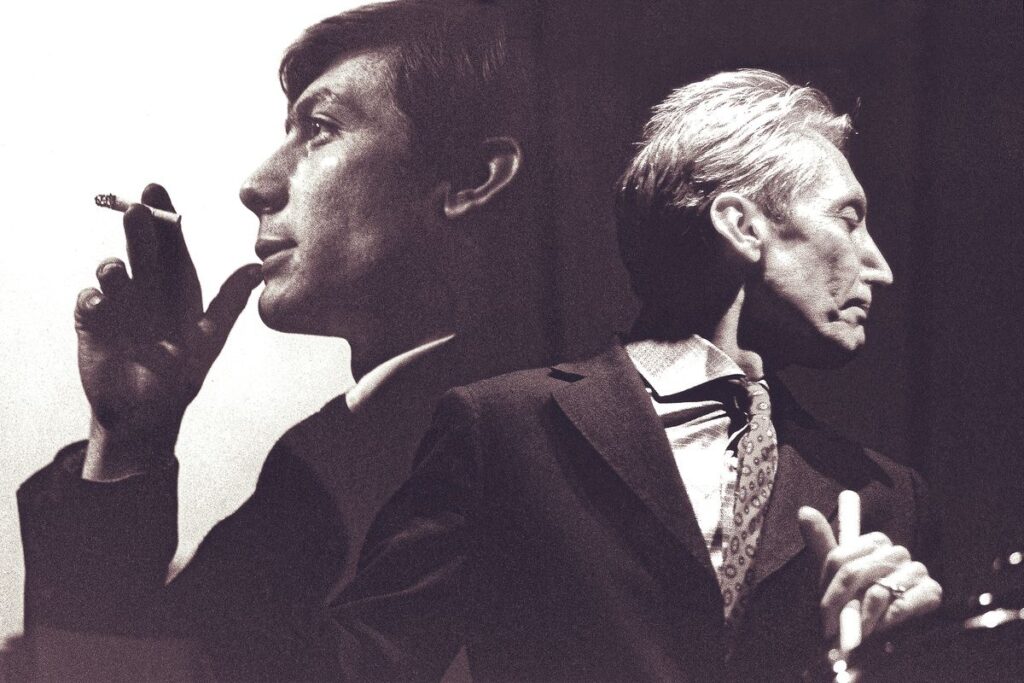 Until next week,
Thanks,
Alan