Editor's note: When Palisadian Alan Eisenstock is not researching and writing one of his nonfiction books (18 thus far!), he pursues what he calls "a crazy labor of love side project" that he started in March 2020: sending a weekly Covid-themed playlist of songs to his family and friends. These playlists (which can be downloaded on Spotify Click here.) span rock 'n' roll and pop music from the 1950s to 2020, and Eisenstock adds one or two lines of commentary about each song that is clever, amusing and informative. After two weeks off, Circling the News is happy that Eisenstock's clever music selections are back!)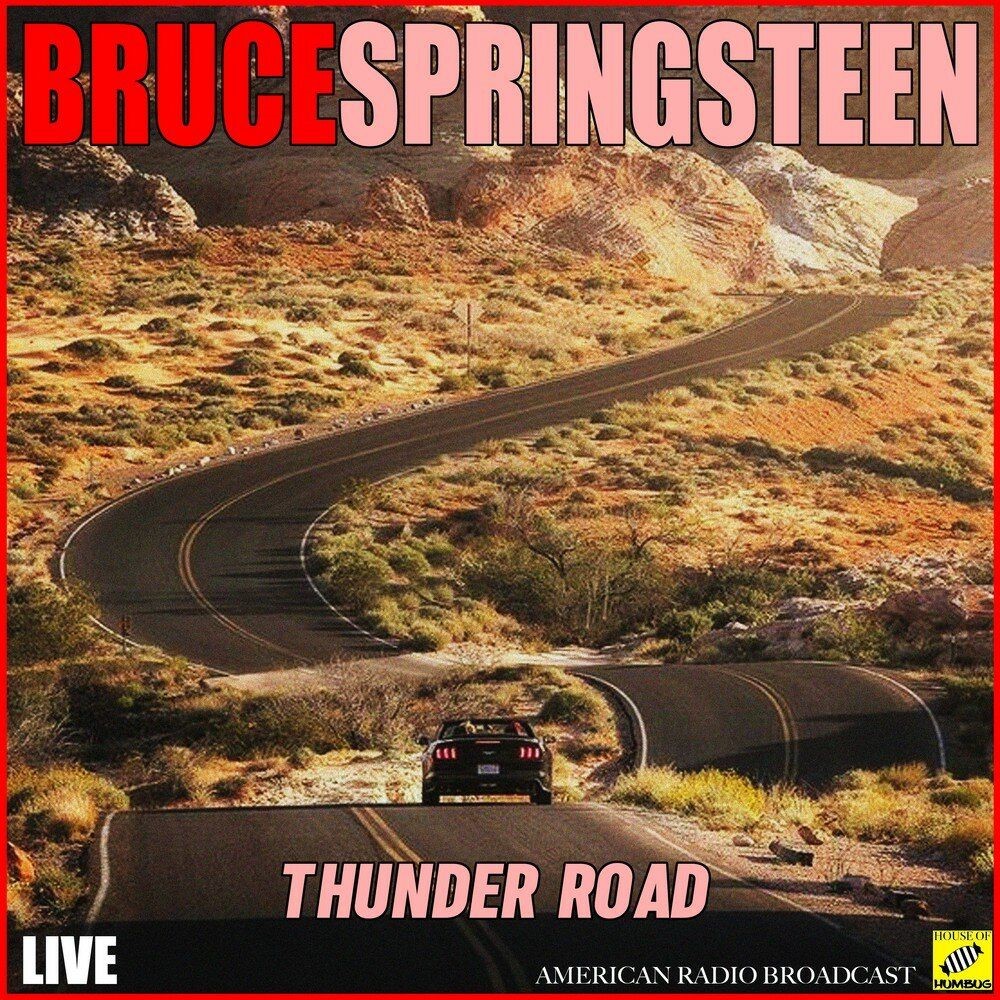 Hi, Everyone,
Finally… it's "Infrastructure Week!" We're going to take a trifling $1.2 trillion and rebuild our crappy streets, roads, highways, and bridges. Where are we getting the cash? Partly from unspent COVID relief funds. In the meantime, what to do? Idea! Here are 21 "road," "highway," "street," "bridge," and "fixing a hole" songs. Listen up!
"Thunder Road" Bruce Springsteen. Bruce and the E-Street Band start us up with the opening song from his breakthrough 1975 album Born to Run. Never released as a single, this is not only my favorite Boss tune, it's one of the best songs ever. Period.
"Fixing A Hole" The Beatles. A Paul song from 1967 and Sgt. Pepper. Come on, President Joe, fix the holes in our roads. Some fans at the time said the song was about shooting heroin. Paul said, "Huh?"
"Damage" Linda Ronstadt. Linda cries, "Look at the damage" in this killer 1998 song written by her great lead guitarist Waddy Wachtel. I see this song about the damage done to our personal infrastructure. Sing it, Linda! LOVE.
"(I'm A) Road Runner" Jr. Walker and The All-Stars. Autry DeWalt Mixon, Jr. kept just the "Jr" for his professional name. He became a sensational session saxophonist for Motown and for the group Foreigner. He blows and sings on this 1966 classic written by Holland-Dozier-Holland.
"Bridge Over Troubled Water" Simon & Garfunkel. 1971 Grammy Award winner for both Record of the Year and Song of the Year and S&G's signature song. The song features a Phil Spector "Wall of Sound" feel and several musicians from L.A.'s legendary Wrecking Crew.
"Road to Nowhere" Talking Heads. NY arty rock band led by David Byrne. Bryne writes this catchy song about a "resigned and joyful look at doom." Or for our purposes, uneven and cracked highways and shaky and sagging bridges.
"Take Me Home, Country Roads" John Denver. Folk singer and humanitarian born Henry John Deutschendorf, Jr. This was his biggest hit, recorded in 1971. To quote one of my former bosses who said whenever I handed in a script, "I don't hate this."
"Rivers and Roads" The Head and the Heart. Beautiful song from the Seattle folk-rock band's first album, released in 2010. I dig this group.
"Ventura Highway" America. Pop band formed in London by sons of U.S. Air Force personnel. And, yes, there is a band London formed in America. Former members include Nikki Sixx and Slash. This is a well-known song about the poorly paved Ventura Highway.
"Freeway" Aimee Mann. Former student at Berklee College of Music in Boston, Aimee dropped out to become a rock star. Didn't exactly work out but I'm a fan of her alt-rock style. This is a song about traveling to Orange County in California to score drugs. Still, our freeways need to be repaved.
"Potholes" Randy Newman. On the nose title as Randy talks his way through this bluesy 2008 song about the "potholes" in our memories. Recently, in Massachusetts, I drove our rental car into a pothole and blew out a tire. I returned the car to Bradley International, driving on one of those tiny tires, going 40 miles mph on the freeway. Truckers were not happy with me.
"L.A. Freeway" Guy Clark. Legendary singer-songwriter and lifelong Texan, Clark sings one of his most famous songs, written in 1972. I'm a huge fan.
"Concrete and Clay" Unit 4+2. British pop-rockers recorded this–their one hit–in 1965. Describes the materials needed to fix up our roads. Well, I'm not sure about clay.
"Many Rivers to Cross" Jimmy Cliff. Jamaican ska and reggae legend, born James Chambers, changed his name to Jimmy Cliff. Jimmy wails this infrastructure song about building many bridges. Not really. Great song.
"Forty Miles of Bad Road" Duane Eddy. "The King of Twang" born in Corning, NY started playing the guitar when he was five. This song, released as a single in 1959, was supposedly inspired by one Texan saying to another, "Your girlfriend has a face like 40 miles of bad road." Only in Texas, in 1959, would that feel like a song lyric.
"The Streets of Laredo" Marty Robbins. Singer, songwriter, and NASCAR driver Robbins recorded his hit version of this song in 1959. The actual authorship of the song remains unclear, but the song has been called "A Cowboy's Lament." FYI. I used to race my 1963 Rambler in midnight street races in Holyoke.
"On the Road Again" Willie Nelson. Another Texan, another country infrastructure song, made famous in 1980 by singer-songwriter and noted pothead Willie Nelson.
"Dark End of The Street" Linda Ronstadt. More Linda? We can't have enough Linda. This time, her 1974 cover of a soul ballad written by Dan Penn and (Fish and) Chips Moman. It's from her essential 1974 album Heart Like a Wheel.
"Under the Bridge" Red Hot Chili Peppers. Huge hit in 1992 for the L.A.-based alt-funk-punk rock band. Written by Anthony Kiedis, he admitted that the song came out of his feelings of depression and his drug addiction. Great song.
"Dancing in The Street" Martha Reeves & The Vandellas. 1964 soul and civil rights anthem sung by this famous Detroit "girl group" that still gets us up and dancing 57 years later. Co-written by Marvin Gaye. I ask again, for the millionth time, what is a "Vandella?
"Takin' It to The Streets" The Doobie Brothers, James Taylor. We close out with a plea to fix our streets with this terrific Doobies' song written by Michael McDonald, featuring James Taylor. The Doobies sang this song in their guest appearance on What's Happening!,voted by someone as the best sitcom episode of all time.
And there you have it… 21 "road" "street" "highway" and "bridge" songs for Infrastructure Week. My advice?
Don't Forget to Disinfect and… PLAY IT LOUD!
The link again: Click here.
Fact Check
That horribly sexist sentiment did inspire the lyrics to "Forty Miles of Bad Road."
I did have a 1963 Rambler. I never raced it. I could barely get it to climb a tiny hill.
Chips Moman was not known as Fish and Chips Moman.
The Doobies did sing "Takin' It to The Streets" on What's Happening! and I did read that someone (a blogger? a podcaster?) called that episode the best sitcom episode of all time.
LAST WEEK'S POLL QUESTION:
It was a couple of weeks ago and Fats Domino crushed whoever sang "Who's That Knocking."

THIS WEEK'S POLL QUESTION:
Let's go country! "Take Me Home, Country Roads" by John Denver or "On The Road Again" by Willie Nelson. Who ya got?
Glad to be back and thanks for your patience. I hope everyone enjoyed the Fourth!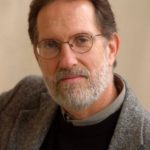 Until next week,
Thanks,
Alan