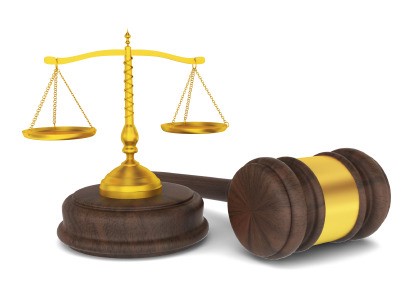 Circling the News ran a touching personal story by Paul Morantz ("The Tarot Cards Foretold the Future of Two Friends") on June 8.
Morantz followed up, asking if CTN wanted to know about a rental scam by grifters that he felt should be brought to the public's attention.
As the retired lawyer stated in his complaint to law enforcement officials, "Twice sentenced to prison for fraud and theft, defendant Bradford Thomas Romero, along with his co-conspirator wife, Suzan Romano,  have participated in a Bunco game where they fraudulently trick homeowners into allowing temporary residents [in their home] and then after paying for one month, stop paying." The couple has two teenagers.
Morantz found out about the scheme when a man and his wife, who are 87 and 71 respectively and own a home in the Palisades Highlands, became his clients.
According to the couple, when the husband was admitted to a rehab facility near UCLA, his wife moved to a nearby hotel this past February. They advertised their home as a short-term vacation rental on the Homeaway website.
The Romanos said they would pay $750 a night from February 8 through February 28, stating that their house was in the middle of a remodel and they needed a place to stay during the construction.
According to Morantz, the Romanos do not own any real estate but rather have been using this ploy since 2011. "A litigation search revealed judgments against the Romanos totaling it is believed around a million dollars," Morantz wrote. "A substantial number of these money judgments are for unpaid residential rents."
The Highlands wife, Mimi, agreed to an extension of the agreement with the Romanos when her husband had to extend his treatment in the rehab facility. But "on May 4, 2020," said Morantz, "she contacted Romanos to ask for payment if they intended to stay for the month of May, or in the alternative, a set move-out date.
"This time Bradford [Romano] told her that she would need to wait for the rent. She informed him that she needed to return to her home, he screamed at her in an intimidating manner and told her 'We are not moving, and you have no right to speak to a Harvard lawyer this way.' Bradford then instructed Mimi that she should not come around 'his' home anymore. The following day Mimi went to the Chastain property to pick up mail."
According to Morantz, Bradford told the wife, who owns the property, that "he and Suzan were now the 'legal residents' of the Chastain property and that plaintiffs were prohibited from setting foot on 'their' property."
Another Highlands resident, in a May 20, 2020 statement to authorities, declared that in 2018, she was contacted by Bradford Thomas Romano and Suzan Ibrocevic, who wanted to rent her home, while theirs was under construction.
"After they moved in, paying $7,000 a month, they asked for an extension. There was no written agreement. They said it was not necessary. They then stopped payment, saying they were having troubles with their 'trust' and it took me three months to get them evicted. They owe me $21,000 and have never made a single payment. I believe they are guilty of fraud. I received information that they have done this scam 11 times."
Another resident, 87, who lives on Friends Street, had her home listed on Homeaway in August 2011 and was contacted by Bradford Romano.
It was agreed that 23 nights, plus cleaning fee, plus security deposit of $250, would bring the amount owed to $5,547.
"Mr. Romano drove up with his wife and kids in a new Porsche (I later discovered it was leased). He represented to me that his home was being remodeled and only needed my house for a short time," the homeowner said in the complaint.
A balance of $2,217 was owed but never paid because according to an October 12 email from Romano to the homeowner, "This problem stems from your not getting the cashier's check which was mailed to you."
According to Morantz, "Once unlawful detainer proceedings are commenced against them, the Romanos typically stall-out the process for as long as possible. They then stipulate to a judgment just prior to the matter being sent out to trial on the condition that the record remains sealed if they vacate the premises. This way, no evictions appear on their credit report and the Romanos are free to repeat the process. The Romanos engaged in the above-described pattern of fraudulent conduct in 2011, 2012, 2015, 2016, 2017, 2018, 2019, and now, in 2020, with Plaintiffs as their most recent victims."
In the complaint, Morantz notes that "Bankruptcy records from Defendant's 2015 Chapter 7 Bankruptcy filings evidence an additional course of fraudulent conduct with regard to auto leases. Defendants' bankruptcy schedules evidenced outstanding debts to Executive Car Leasing of $385,915 for unpaid leases on a Mercedes, a Lamborghini, a Land Rover, etc.  Defendants' Bankruptcy, U.S Bankruptcy Court Case Number 2:15-bk-21169-ER was denied discharge under 11 U.S.C. §727(a)(3). (See: Adv. Proceeding Case No. 2:16-ap-01078-ER. (Ex. C)."
Morantz writes: "As far as Plaintiff is aware, Bradford did not go to Harvard Law School, or any other accredited law school. Nor is he a member of the California State Bar, or any other State Bar. It is alleged herein that Bradford has fraudulently and unlawfully represented himself as a practicing lawyer for intimidation purposes.
"I am warning all in Pacific Palisades," Morantz writes. "If you confront these people, walk away. Do not let them in your home. Do not rent to them."
(Visit: paulmorantz.com)