Many people, like my husband of 30 years, stress over Valentine's Day. Here are a couple of easy suggestions for a gift for Monday, February 14.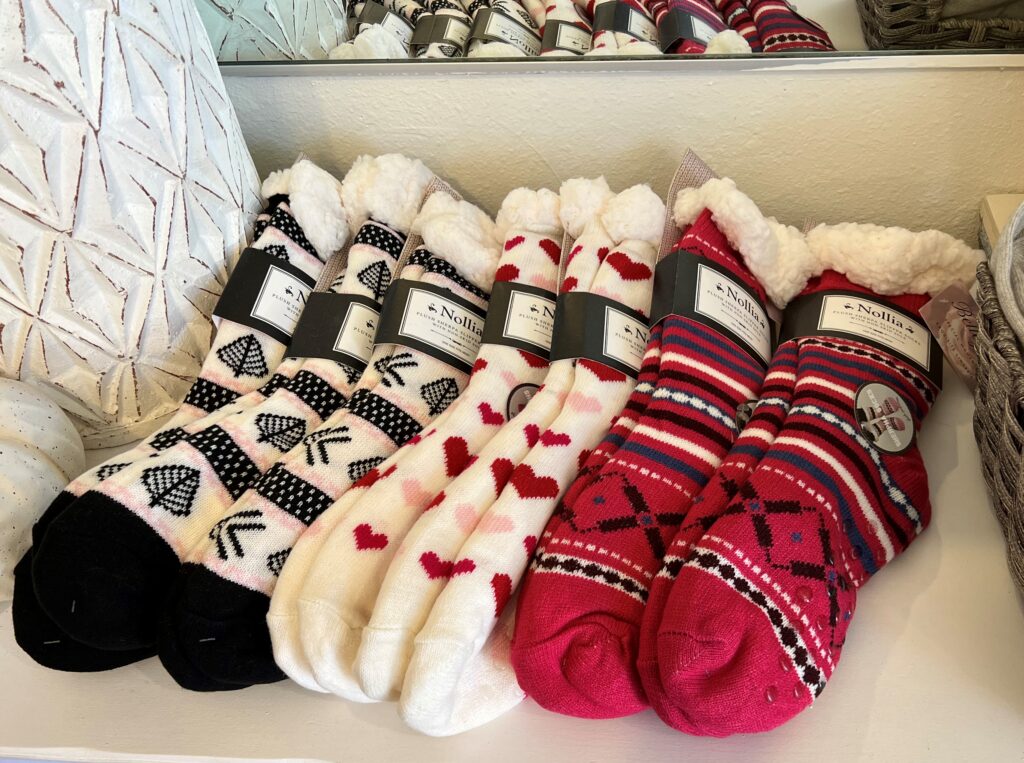 PAJAMAS AND SLEEPWEAR:
Belleza owner Olivia Ciania, has "super sexy nightgowns," in her shop on 857 Via de la Paz. There are also fun headbands and socks. (310) 454-8199 or Instagram bellezza.palisades.
RESTAURANTS:
Try a gift card to a restaurant.
Modo Mio has a special" Love is in the air" deal through February 13.
PURCHASE $100 worth gift cards & receive a $50 complimentary card
PURCHASE $500 worth gift cards & receive a $250 complimentary card
PURCHASE $1000 worth gift cards & receive a $500 complimentary card.
Call: (310) 459-0979 or email george@restaurantmodomio.com or come directly to the restaurant at 15200 W. Sunset Boulevard.
HARD TO FIND BOOKS:
Jeff Ridgway the owner of Collections Antiques and Books at 15236 Antioch has a selection of books that target the eclectic reader. Once again CTN put in an order for a hard-to-find book on Wednesday and Ridgway said he'd have it on Saturday – well in time for Valentine's Day.
FLOWERS:
You can never go wrong with flowers and CTN has recently learned about a local Nicole Diaco Burgess, who founded her flower company in 2018. She arranges bouquets and vases filled with flowers – and delivers. visit: Lanativeflorals.com.
ART OR MARTIAL ARTS LESSONS:
A special Valentine's Day gift doesn't always have to be a "thing." Why not give a gift such as lessons.
Long-time business owner Gerry Blanck of Gerry Blanck's Martial Arts, who is beloved in the community has relocated from Alma Real to 16624 Marquez Avenue. Stop by his new dojo and say "hi" or sign up for lessons. (310) 573-1985.
Sign up for art lessons with artist Katie O'Neill, who recently moved to the old Chamber of Commerce space on 15330 Antioch Street. In addition to art lessons, she also has some beautiful local collectible art that would make an usual Valentine's gift. Visit oneillsfineart.com or call (310) 459-1030.
CANDY:
Follow  Anthony Marguleas' lead. The Almalfi founder is once again giving Valentine candy to clients and special friends. In addition to the February treat, Marguleas also gives apple and pumpkin pies for Thanksgiving.
Since 2013, Marguleas has supported the Village Green with a yearly $5,000 donation. In making that donation, he told Circling the News, "We can all give back, it doesn't have to be large amounts."
His team of 10 agents donated close to $510,000 from their commissions every year to six partner charities. Visit: amalfieestates.com