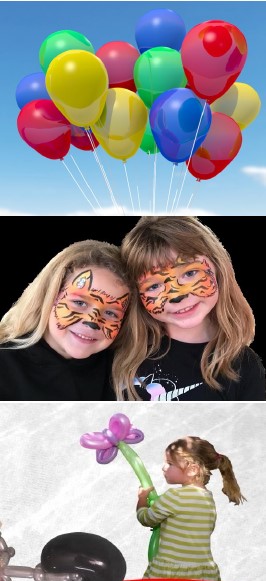 The Marquez Knolls Property Owners Association (MKPOA) will hold its first block party in three years from 11 a.m. to 3 p.m. on Saturday, October 21, on Marquez Avenue.
MKPOA President Howard Robinson said, "The Marquez Block Party was created 15 years ago to provide fun, joy and entertainment to our community, to celebrate our local merchants and to showcase the continual support and services the Marquez Knolls Property Owner Association provides to its members."
For the past three years there was no gathering because of Covid, but as Robinson said, "Only Covid made us pause."
This year promises to be one of the best celebrations, yet.
Performing will be the Greg Alper Jazz Band.
For the kids there will be magic by Mr. A Magic, balloon art by Big Red and face painting by Ohh la-la.
There will be fire trucks and police cars for residents and their children to inspect, and there will be free food. Once again ACS (security company) will provide BBQ hotdogs "more than you can eat," organizers promise. There will also be yogurt from The Yogurt Shop.
Community and City Officials will be at the party, with presentations to begin at 1 p.m.
Raffle prizes will include, a private lesson (Z Ultimate Arts), a month of classes (Max Impact Martial Arts), bottles of wine (Michael Edlen Realty, Dan Urbach, Ronny's Market & Deli), gift baskets (Knolls Pharmacy, Holly Davis and Prana by Lana), massage (Oasis Palisades), manicure  and a haircut/blow-dry (TLC Hair and Nails), vaccine for cat (Malibu Coast Pet Retreat), vaccine for a dog (Palisades Animal Clinic), doggy gift basket (Paws n'Claws), four-$25 gift certificates (Ronny's Parklane Cleaners), kitchen faucet (Palisades Plumbing) and 20 percent off live jazz for a party (Alper Music School).
There will be free parking all day.
Founded in the 1950's, MKPOA is a community organization with the mission to enhance and protect the quality of life in Marquez Knolls by providing education, mediation, community awareness and activities, civic engagement and beautification and numerous other means for the benefit of Marquez residents.