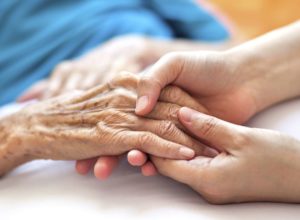 Hospice: Help and Guidance on a Difficult Journey'
The Palisades Senior Alliance will host speaker Jeannie Meyer, a clinical nurse specialist in Palliative Care at the UCLA Health System, at 10:30 a.m. next Monday, June 10, in the Palisades Library community room, 861 Alma Real. The program is free, and the public is welcome.
Meyer will speak on "Palliative Care and Hospice: Help and Guidance on a Difficult Journey."  This presentation will outline the services offered by both palliative care and hospice; additionally, Meyer will discuss advance care planning, including Advance Directives and POLST forms (Physician Orders for Life-Sustaining Treatment) and when each document is appropriate.
This talk is especially appropriate for patients with chronic, irreversible and often terminal illness (and their loved ones and caretaker). The end-of-life journey can be challenging with confusing therapies and difficult decisions. Assistance with advance care planning and support for patients and loved ones is critical.
Meyer obtained her B.A. and M.A. degrees from the University of Texas Health Science Center in San Antonio and has been a Clinical Nurse Specialist since 2000, with national certifications in Critical Care, Progressive Care and Palliative Care.