By BOB VICKREY
Since I was a product of the 1960s, I could blame just about everything in my youth on the influence of the "sex, drugs and rock-and-roll" generation.
So it is no wonder that I had turned my back on the country music of my Texas upbringing and suddenly found that The Rolling Stones and The Doors had a more compelling and sexier appeal than Dave Dudley's "Six Days on the Road."
But back in the day, Texas top-40 radio stations had managed to infuse country songs into their pop playlist, so we were listening to much more of our regional music than we had ever realized. Most of us didn't argue that singers like Hank Williams, Johnny Cash, Willie Nelson, and Patsy Cline were all part of the basic fabric of Americana, so we found it easy to embrace their music. But a steady diet of country music played on local radio stations in my hometown of Houston, was simply a bridge too far for many of us.
I can blame (or credit) my recent about-face regarding country music on one person—documentary filmmaker Ken Burns. In his previous PBS series, he taught me more about the Civil War than all my history teachers and professors combined. He had made me appreciate the finer points of the game of baseball twenty years ago. His documentaries have been so spellbinding that he almost made me like jazz in his ten-part series in 2001. (I said ALMOST, because while Ken Burns is a fine filmmaker, he is not a miracle worker!)
But in his most recent production of "Country Music" in 2019, Burns knocked my socks off with his presentation of the rich history of this genre of American music that I had once decided was backwards and terribly uncool. It suddenly hit me like a ton of bricks that you can't just walk away from the music you grew up with and the songs you still remember by heart. I found myself singing along with just about every song featured in the first episode. (For the sake of my neighbors, I'm hoping the living room windows were closed.)
I knew all the Hank Williams' songs, and knew most of the words to Merle Haggard's standard ballads. But why hadn't I ever noticed what a rich mesmerizing baritone voice Haggard had? And what a fine storyteller, as he demonstrated in songs like "If We Make It Through December."
What made my disappearance from the country music scene even more mysterious was being reminded of the list of Texas-born singers and songwriters. The shortlist begins with Willie, Ray Price, George Jones, Waylon Jennings, Kris Kristopherson, Buck Owens, Ernest Tubb, Lefty Frizzell, Bob Wills, Jim Reeves, Gene Autry, Roy Rogers, Jimmy Dean, Lyle Lovett, George Strait, Johnny Rodriquez, Mac Davis, Kenny Rogers, Barbara Mandrel, Larry Gatlin, Tanya Tucker, Mickey Gilley, Freddy Fender—and hovering near the fringes of country were Janis Joplin, Roy Orbison and Stevie Ray Vaughn.
The show was enhanced by the personable spokespeople who were interviewed for the documentary series and their deep sense of warmth and appreciation for their fellow musicians. The generous and respectful praise that country stars like Marty Stuart, Vince Gill, Kathy Mattea, Reba McEntire and Jeanie Seely showered upon their colleagues made you respect them, and the music, even more.
Rosanne Cash contributed insights into the role her step-mother June Carter, and father Johnny Cash, had played in the history of country music. June was the daughter of "Mother" Maybelle Carter, the matriarchal figure of the legendary "Carter Family," which began playing together in the 1920s as one of the first commercial rural country groups. The Carter/Cash family influence in Nashville has lasted for decades, and still resonates today each time "Will the Circle be Unbroken" is played.
There were bold women's themes in songs recorded long before the subject matter was acceptable in country music circles. Loretta Lynn sang "The Pill" in 1975, which addressed birth control, and made the studio executives and many in her audience squirm uncomfortably. Jeanie Seely and Tammy Wynette both recorded "Don't Touch Me if You Don't Love Me," that laid down the ground rules for men about commitment in a relationship.
But Wynette also balanced the scales by her fierce defense of men in her most famous song, "Stand by Your Man." Her pleading soulful wail in this powerful ballad became the most memorable soundtrack from the 1970 movie "Five Easy Pieces."
Nashville had long been the American Mecca of country music, and the Grand Ole Opry's Ryman Auditorium its hallowed tabernacle. The early pioneers of the Opry like Roy Acuff, Ernest Tubb and Bill Monroe made it their mission to keep their music pure country by discouraging popular trends from becoming part of the Opry's repertoire and potentially compromising its very roots.
But inevitably, as recording studios looked to widen their audience, new styles would emerge in coming decades with more orchestration and background enhancement. Some called it the "Nashville Sound," while others termed the style "Countrypolitan."
There were others in Nashville who shared a different view than those early purists at the Opry. Emmy Lou Harris said, "Music is always going to be connected to the past, as it should be, but we certainly don't want it to stay there."
Willie Nelson had hit a crossroads in his career in the early 1970s, when he was acknowledged as one of the finest songwriters in Nashville, but was never given his proper due as a singer and performer. Patsy Cline's "Crazy" and Farron Young's "Four Walls" became just two of the classic songs Nelson had written for other artists.
But Willie wasn't satisfied with just being a songwriter. He wanted to record his own songs without all the strings and vocal background the studios kept adding to his recordings. He wanted a more pure sound, so he decided to alter the course of his career and make a move back to his native Texas.
In the early 1970s, a burgeoning music scene was already emerging down in Austin that uniquely blended rock, country and blues, and it was all centered around the newly opened Armadillo World Headquarters. The club brought in a parade of diverse talent that featured performers like Ry Cooder, Jerry Jeff Walker, Frank Zappa, The New Riders of the Purple Sage, and a couple of young troubadours who were taking Austin by storm—Guy Clark and Townes Van Zandt.
But that was just the beginning of the Texas musical renaissance. When Willie Nelson made his move from Nashville and took the Armadillo stage in August 1972, he veritably transformed the American country music scene. He played to packed houses and arenas everywhere he went, and his fame skyrocketed nationally.
He had kicked off the second chapter of his legendary career by recording a string of chart-topping albums, including "Red Headed Stranger" and "Pancho and Lefty," the latter with help from his old friend Merle Haggard. Willie's newfound stardom bolstered the city's musical status and helped Austin brand itself as the "Live Music Capital of the World."
Willie often talked about his admiration for fellow Texan Kris Kristopherson, who had written songs like "Sunday Morning Coming Down," "For the Good Times," "Me and Bobby McGee" and the haunting "Help Me make it Through the Night." Willie once asked rhetorically, "Who writes songs with lyrics like these?" He proclaimed Kristopherson the greatest songwriter of his generation and went as far as invoking Gershwin's name.
But to this day, Kristopherson cannot explain what led him to enter a Nashville church one Sunday night and slip into a back row pew. That evening he was so overcome with emotion that he walked down the aisle with tear-filled eyes and underwent something akin to a spiritual conversion. That fundamental experience inspired him to write "Why Me Lord?"—which would eventually become his bestselling song of all-time.
It is a song that invariably still shakes me to the core—both then and now. The song resonates beautifully because of his humble plea for redemption and the soulful resignation in his voice. The mournful twang of his guitar perfectly blends with the lyrics of the ballad.
Why me Lord? What have I ever done to deserve even one of the treasures I've known?
Tell me Lord, what did I ever do that was worth loving you, or the kindness you've shown?
Try me Lord, if you think there's a way I can try to repay all I've taken from you.
And finally, I must admit that Ken Burns' documentary didn't quite inspire the same "religious awakening" that Kristopherson encountered in that Nashville church, but it certainly made me look back and question why I had ever turned my back upon country music in the first place.
The longer I watched the documentary, the more I found myself inclined to declare to the world that I had returned to reclaim my musical roots. But by then, it had already become painfully clear that I had never really ever left.
(Editor's note: in an email to Circling the News, Bob wrote: "Since I've made a recent about-face regarding country music, I must have been channeling my friend and high school classmate Connie (Koepke) Nelson who has spent the better part of her adult life smack-dab in the middle of that particular world. Her 20-year marriage to Willie Nelson afforded her the opportunity of forming lasting friendships with many of the biggest country stars in Nashville and Austin. I've written here about Willie, as well as Connie's old pal Kris Kristopherson, who both helped bring me back into the fold." Vickrey dedicated this column to Connie and her daughters.)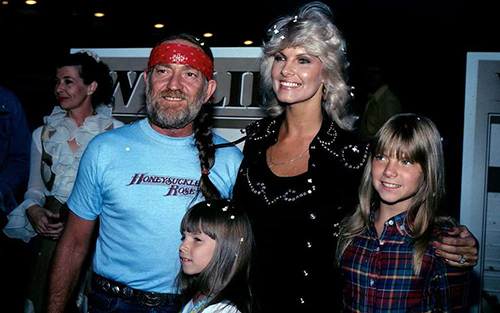 _________________________________________________________________________________________________________________________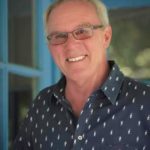 Bob Vickrey is a writer whose columns have appeared in several Southwestern newspapers including the Houston Chronicle. He is a member of the Board of Contributors for the Waco Tribune-Herald. He was cited by the California Newspaper Publishing Association for column writing awards in 2016 and 2017.  He lives in Pacific Palisades, California.