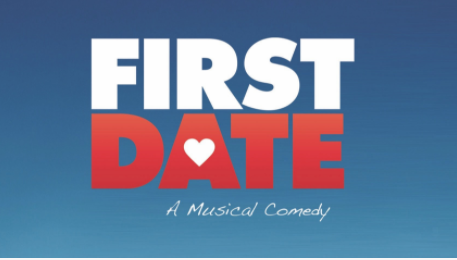 This Friday and Saturday at 8 p.m., Palisades High School will present "First Date," a musical comedy, on the Quad. There will be a live band.
To reserve a ticket go to palihighasb.square.site/. Attendees will be required to acknowledge they have no Covid-19 symptoms and have a temperature check before being allowed on campus.
A parent who alerted Circling the News about the event wrote: "It came together quickly, and the kids have been working incredibly hard. After the cancellation of last year's Spring Musical, it is especially wonderful that the seniors will have this opportunity to perform one last time at Pali. The show will be performed in the Quad, so it will be a rare opportunity to watch a Pali High performance under the stars."
And folks, it is a comedy. We all need an evening of laughter.
"First Date" was written by Austin Winsberg, with music and lyrics by Alan Zachary and Michael Weiner. It had its premiere in Seattle in 2012 and made its Broadway debut in 2013.
The show starts with five New Yorkers sharing their dating disasters and then transitions to a blind date in a restaurant as an "artsy" woman Casey looks for the man she's supposed to be meeting, a quirky Aaron.
While they are on the date, their friends and families pop up in the couple's thoughts offering advice. For example, Casey initially wants to order a burger, but her sister tells her it will give the impression that years from now she will be overweight, so she orders a salad instead. Aaron, on the other hand, wants a salad, but his best friend tells him that "salads are for wussies," so he orders a burger.
This sounds like it will be a delightful, light evening, especially knowing that PaliHi's Cheri Smith is directing. No matter what show she has tackled in recent years, including "Chicago," "Spring Awakening" and "The Curious Incident of the Dog in the Night-time," the production quality has been top-notch.
When CTN reviewed "Footloose" in 2018, we wrote: "A huge acknowledgement goes to the directors and choreographers, sisters Cheri and Monique Smith, for taking this huge group of kids, some of whom had never been on stage before, and turning this into an amazing show.'