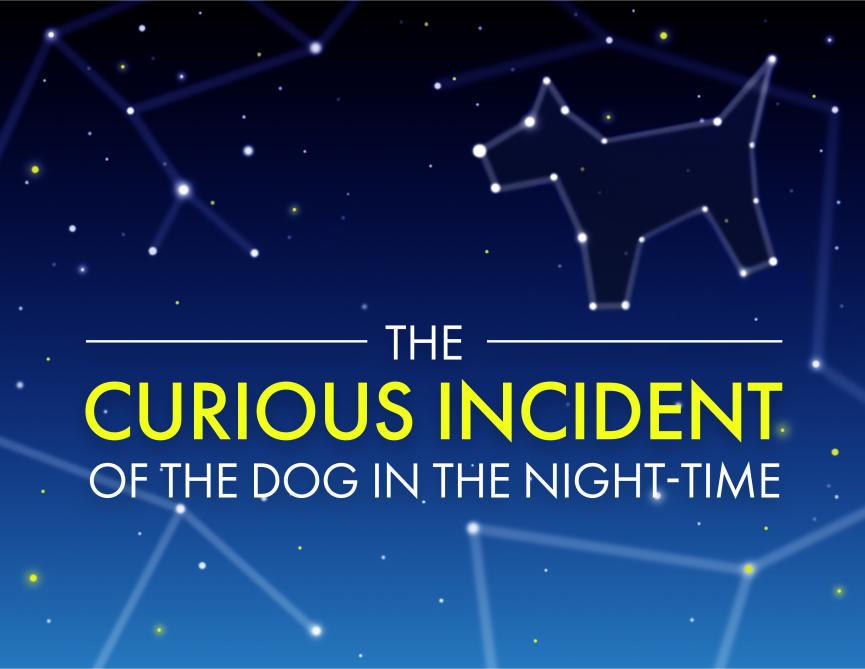 Palisades High School fall drama "The Curious Incident of the Dog in the Night-time," based on the 2003 mystery novel by British writer Mark Haddon, will be held at Mercer Hall, 15777 Bowdoin St.
This show won the 2015 Tony Award for Best Play, which opened in October 2014 and closed September 2016. Reviews for the play included the London Telegraph's, "This adaptation by the acclaimed playwright Simon Stephens is intensely, innately theatrical; it is also funny and extremely moving and resonates with quality."
Christopher, 15, is exceptional at mathematics but ill-equipped to interpret everyday life. He has never ventured alone beyond the end of his road, he detests being touched, and he distrusts strangers.
He finds the neighbor's dog, Wellington, has been killed with a garden fork. Christopher comes under suspicion for the murder and is determined to solve the mystery of who murdered Wellington. His detective work, which is forbidden by his father, takes him on a thrilling journey that upturns his world.
This is a limited run with shows on Thursday, November 7 and 14, Friday, November 8 and 15 at 7 p.m. On Saturday, November 8 and November 16, there are shows at 2 and 7 p.m. Tickets are available through https://www.brownpapertickets.com/event/44187… or at the door. VIP tickets are $23 and general tickets are $16. Student tickets are $10 and only available at the door with student ID.