By BERNICE FOX
Special to Circling the News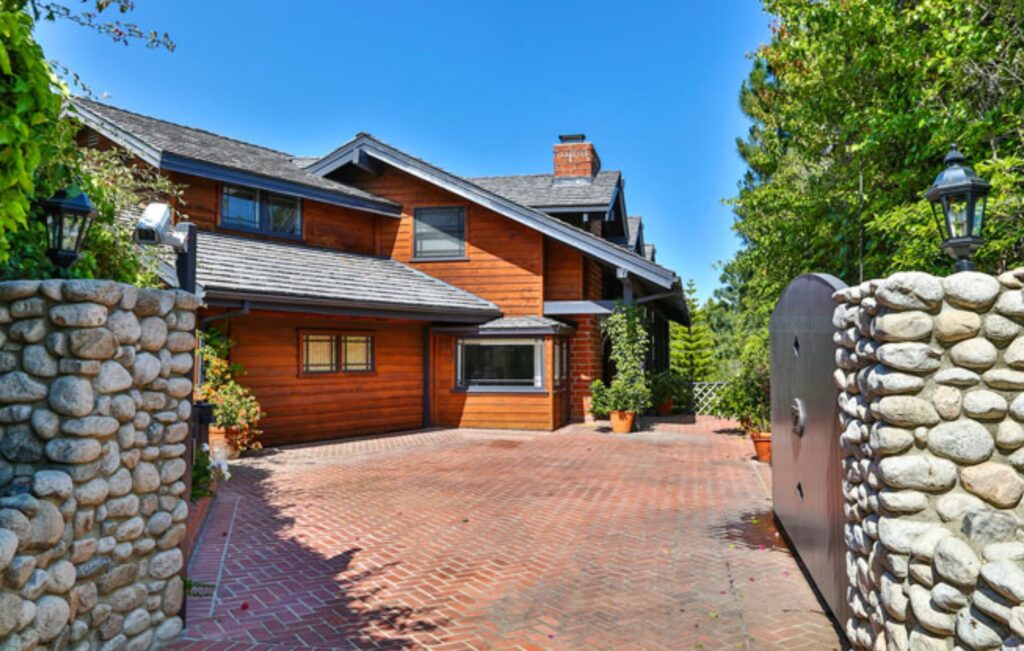 Brooke Shields Puts her Palisades Home up for Sale
Brooke Shields has been renting out her house in the Upper Riviera for several years. She and her writer-producer husband, Chris Henchy, mainly live in New York City. And now Shields has put the Palisades home up for sale for the asking price of $8,195,000.
The home has five bedrooms, five full bathrooms and one partial bathroom in 5,345 square feet. During the years she was renting it out, she asked $25,000 – $30,000 per month.
A website is still up from when Shields' house was on the rental market, though it could be taken down soon. Those photos show a closet full of Shields' clothes and family photos around the house, including several of her. And there's a decorative storage trunk on the outside deck with her initials: BCS for Brooke Christa Shields. (Visit: 1710sanremo.com.)
Jade Mills of Coldwell-Banker's Beverly Hills office has the new listing to sell Shields' house.
Sugar Ray Leonard's Home Still for Sale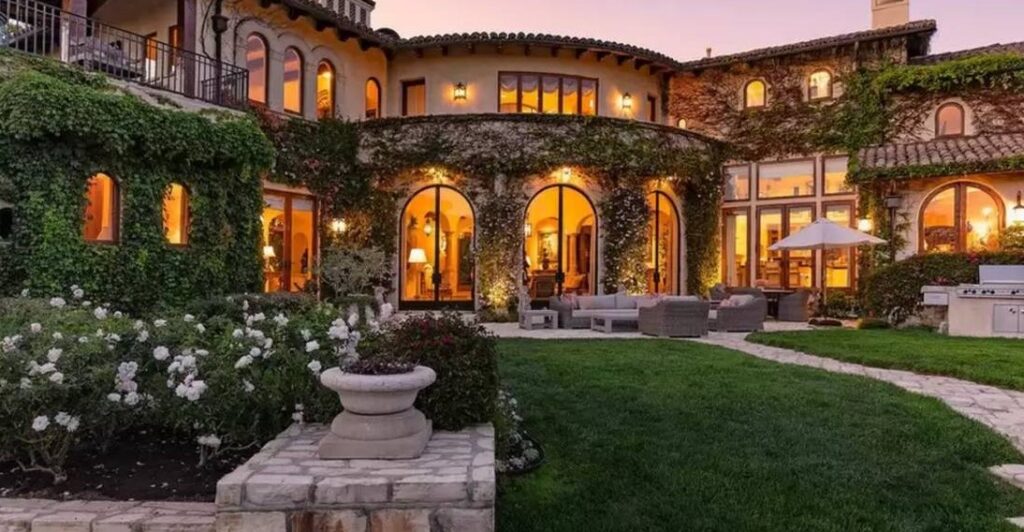 Jade Mills also has the listing for Ray Leonard's Upper Riviera home, which went on the market in June.
Leonard was Pacific Palisades Honorary Mayor in 2014 and 2015. Often regarded as one of the greatest boxers of all time, he competed from 1977 to 1997, winning world titles in five weight divisions and also an Olympic gold medal.
His house has seven bedrooms and 10 bathrooms, a two-story family room, formal dining room, screening room, gourmet kitchen and solarium framed by stone columns. There is a guesthouse, tennis court, oval swimming pool and putting green. Leonard usually plays golf during the Genesis Pro-Am.
The asking price for that Upper Riviera 16,700 square-foot home — built on 1.8 acres — is $46.5 million.
Another Palisades Mayor's House for Sale
Comedian Kevin Nealon, who served as Pacific Palisades honorary mayor from 2016 to 2018, also has put his house up for sale. His is in the Palisades Highlands.
Born in St. Louis, Nealon was raised in Bridgeport, Connecticut. His father worked for a helicopter company and Nealon, from the time he was six until he was 10, lived in Germany, where he learned to speak the language fluently.
Nealon started his comedy career by anchoring Weekend Update on "Saturday Night Live" from 1986 to 1995.
He made his film debut in the 1987 romantic comedy, "Roxanne," with Steve Martin and has starred in more than two dozen comedies, including many with SNL alumnus and Palisadian Adam Sandler, including "Happy Gilmore," "The Wedding Singer," "Anger Management," "Just Go with It" and "Blended."
Nealon co-starred in the Showtime series "Weeds" from 2005 to 2012.
He played Matt LeBlanc's brother, in the CBS sitcom "Man with a Plan." The series ran from 2016 to June 2020.
When interviewed by Conan O'Brien in April 2016 about his un-elected position as honorary mayor, Nealon said he planned to address issues "head on" in Pacific Palisades, such as the drug problem. He noted that Botox abuse was rampant.
He also jokingly announced that he planned to address the large homeless problem here — men cheating on their wives and losing their homes.
This is not the case here, rather, his house was burglarized in January. Months later, Nealon was on "The Ellen DeGeneres Show," and said that the thief "took a necklace that meant a lot to me because it was an urn with Garry Shandling's ashes in it. I got some of his ashes after (he died)."
"The weird thing is he gave me the ashes before he died," he joked on the June 9 show. "That's kind of strange. 'Cause, you know, he's very prepared."
Nealon said the intruder took watches that had belonged to his father.
Nealon then continued to crack jokes about how spreading Shandling's ashes led to a fire and how he called pawn shops to see if they had Shandling in stock.
"Garry would love this. He would love it," Nealon said about the incident while DeGeneres and the audience laughed.
Pacific Palisades loves its former honorary mayors and hopes that Nealon is trading in for another home, here.
Updates:
Escrow now has closed on Kevin Nealon's house in The Highlands. It has sold for $4,692,759. He'd been asking $4,999,000. 
When Nealon bought this five-bedroom house in August 2019, he paid $4,350,000. 
And although Matt Damon's Upper Riviera home was not part of this original story, it should be noted the asking price has dropped by about $3 million. 
When he put it on the market in January, he was asking $21 million. 
The listing was removed in mid-June and later returned to market at a new asking price of $17.9 million.
Damon bought this modern Zen-like home in 2012 for a little over $15 million. It has seven bedrooms and 10 bathrooms in about 13,500 square feet of living space.