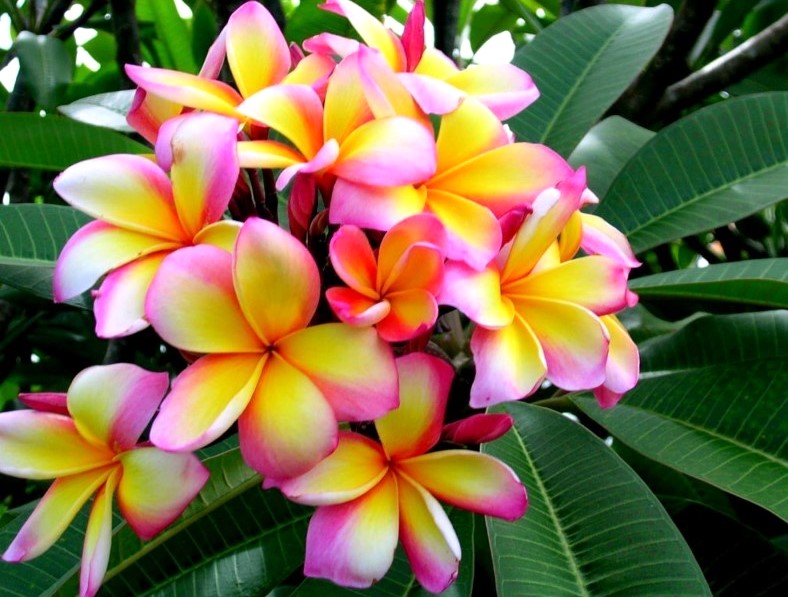 Pacific Palisades Garden Club continues to hold its meetings on Zoom. Scheduled for Monday, June 5 at 7 p.m. is Mike Atkinson, who will speak on "Plumeria 1010: Growing Beautiful Plumerias in Southern California." To get the Zoom link, email pacpalgardenclub@gmail.com.
Atkinson and wife Stacy have been growing plumeria since the first piece of plant was given to them in 1997 from Stacy's grandparents back yard in San Diego. (Prior to family living at that location a SDSU botany professor had lived there.)
The plumeria plant, a Celadine, started Stacy's involvement with a local Southern California Plumeria Club. Mike did not become involved with the plant, until 2001, when he and Stacy went to Hawaii for their 20th anniversary. On the plane, he read "Growing Plumerias in Hawaii" and was hooked.
Now, the couple has owned a plumeria farm in San Diego's east county for more than 25 years.
He has taught plumeria workshops in Southern California (San Diego Horticultural Society, San Diego Botanic Garden, Master Gardeners, plus many garden clubs and nurseries), all US plumeria societies, and was the emcee, moderator, and speaker at the International Plumeria Conference in Naples, Florida, in 2016.
He has authored many articles and has been interviewed many times, including by the Los Angeles Times.
Mike & Stacy were featured in the Emmy award-winning  Intoxicating Plumeria an episode of the PBS program A Growing Passion with noted horticultural expert Nan Sterman.
On the company website, there are videos and articles that give plumeria rooting and growing instructions, as well as photo tips. Visit:AtkinsonPlumeria.com