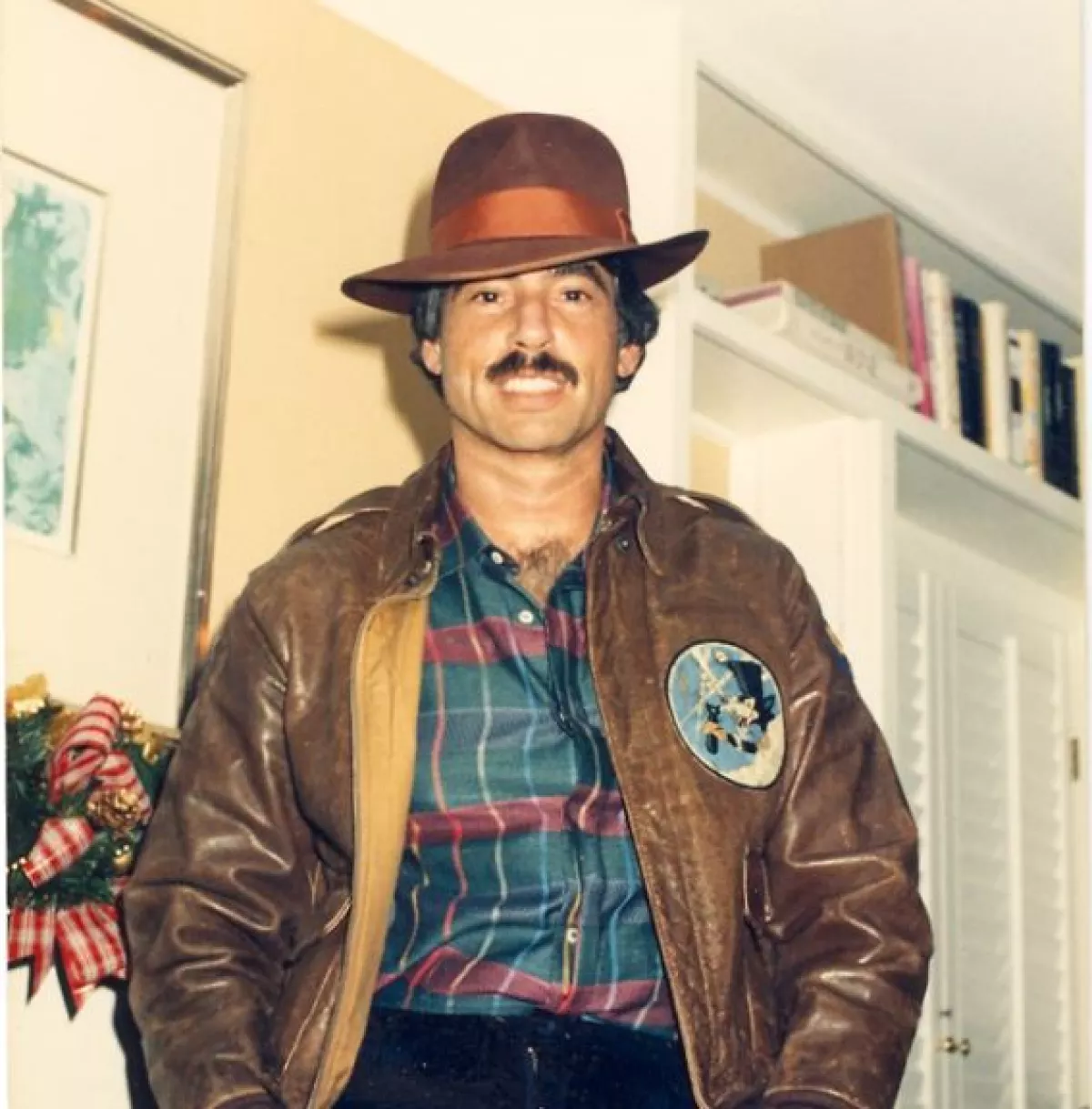 Paul Morantz, a California lawyer who crusaded against brainwashing self-help gurus, crooked psychotherapists and menacing cults, including one that nearly killed him with a rattlesnake, died October 23 at a Santa Monica hospital. He was 77.
Palisades resident Bob Vickrey wrote on October 31: I heard today of the passing of one of my longtime friends, Paul Morantz, and I immediately thought about the story he had sent me several years ago. He asked me to assist in editing the piece and help him find an outlet for publication.
"This is a marvelous true story that deserves reposting for those who have never read it before (as well as for those who have).
"Rest in Peace my friend," Vickrey said.
The story Vickrey edited for Morantz ran in 2020 on CTN https://www.circlingthenews.com/the-tarot-cards-foretold-the-future-of-friends
Morantz, a long-time resident, who lived in Rustic Canyon, was unafraid of taking on Synanon, the Church of Scientology, the Peoples Temple led by Jim Jones and a self-help group whose therapists beat their clients.
His son, Chaz, said his father often cited a maxim attributed to the folk-hero frontiersman Davy Crockett: "Be always sure you are right, then go ahead."
Paul was born in Los Angeles on August 16, 1945. His father worked in the meatpacking industry; his mother was a homemaker. He spent his boyhood playing sports and was a devotee of the University of Southern California football team.
After high school, he joined the Army Reserve and eventually enrolled at USC.
Initially, he wanted to be a sportswriter and got a job writing at USC's Daily Trojan. He graduated in 1968 and was offered a position by the L.A. Times, but his girlfriend talked him into going into law school, which he did. He graduated from USC Law in 1971.
His first job was as a public defender, but he later wrote, "I left. . .not liking getting off guys. I would rather put them away in jail for a long time."
Paul went to work part time in his brother's office, while pursuing freelance writing projects, including a Rolling Stone story about surf music duo Jan and Dean. He later helped adapt into a TV movie called Deadman's Curve, based on their song of the same name.
Then he got a call from his brother's high school friend, a liquor store owner who said he knew an alcoholic being held captive at a nursing home in a government check scheme. Paul investigated and talked to nurses and others at multiple Los Angeles-area nursing homes.
He discovered that elderly alcoholics were being sold for $125 to nursing homes by a man posing as a volunteer outreach counselor at the county's drunk court. In nursing homes, the alcoholics were sedated with thorazine, while the homes collected government checks for their stays.
Paul filed a class-action suit and won a $300,000 judgment. At least two of the people involved in the scheme served jail time.
According to his son, the "captives" case launched his father's legal reputation. "My dad just hated bullies," he said. "He wanted to stand up for people and help them fight back. He really had it out for sociopaths and other malicious leaders that took advantage of their followers."
In 1977, a man whose life had been destroyed by Synanon, a California drug rehabilitation organization that evolved into a religious organization, contacted him. The founder of Synanon, Charles Dederich Sr. viewed himself as a prophet and ordered his followers to undergo vasectomies and abortions and to physically attack enemies.
Paul sued Synanon on behalf of several members who had managed to escape. Three weeks after winning a $300,000 judgment, he reached into the mailbox in his Pacific Palisades home and a 4 ½ foot rattlesnake sunk its fangs into his left wrist.
He managed to get to his neighbor, who wrapped Paul's arm in a tourniquet while waiting for first responders.
As he was being treated, firefighters beat the rattlesnake with shovels and chopped off its head. They discovered the snake's rattles had been removed, meaning there was no warning to alert Paul.
The doctor said Paul, 32, at the time, was "extraordinarily lucky" to survive. Dederich and two members of the hit squad were arrested a few days later on charges of attempted murder and conspiracy to commit murder.
After that case, he became a highly sought-after litigator for victims of cults and pseudo-religious groups.
He represented a father who tried to get his son back from the cult leader Jim Jones, of the Peoples Temple. (More than 900 members killed themselves in November 1978 in a murder-suicide in Jonestown, Guyana.)
Paul helped sue the Los Angeles-based Center for Feeling Therapy, whose therapist beat their patients in a procedure called "sluggo."
He had many run-ins with the Church of Scientology in court and in public. At one of the health fairs sponsored by the Pacific Palisades Chamber of Commerce in 1995, he was approached by a man who wanted to speak to him about psychology.
"He showed me a list of questions clearly displaying an anti-psychotherapy bias," Paul wrote. "Boy did he pick the wrong guy."
Paul challenged him: "You're with Scientology."
The host of the health fair tried to kick the group out, but Paul told her that the Scientologists would probably bankrupt her in litigation.
"Let me handle this," he said.
And as the group put on a skit about electroshock treatments, Paul spoke to the crowd. "The people speaking here have the right to do so. They also have an interest in denouncing mental health professionals. They have that right. You have the right to know who is speaking. So, I am telling you this is from Scientology. You can walk away or continue to listen, but at least now you will be clear to the source."
But, Paul also believed that religion could be a force for good. "Whether we worship single or multiple deities, Mother Nature of the Church of the Divine Meatloaf, our populace seems hard wired to believe in some greater force," he wrote in his memoir. "When groups use the power of peer pressure and brainwashing to control people and make them surrender their autonomy, their money or their moral compass, I feel compelled to step in."
Paul is survived by his son and two grandchildren.