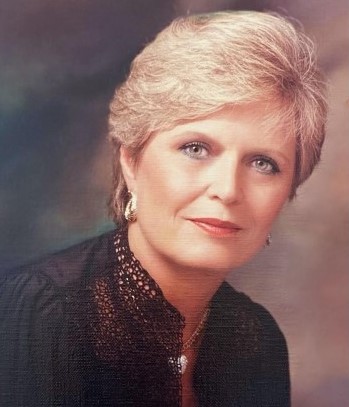 Lena Longo, died at home in Pacific Palisades on July 26 of heart failure. She was born on August 6, 1930, in Ontario, Canada, to Russian immigrants. Her mother died when she was 5. At times Lena stayed with her father and brother, other times she stayed with relatives. During high school she stayed at a boarding house.
According to her family, Lena recalled her many jobs as a child during the Great Depression and World War II, including working on farms and in factories, as valued experiences and opportunities.
During high school she completed the pre-college curriculum, had a special interest in languages and science and enjoyed sports including swimming in the Welland Canal and being captain of the basketball team.
Lena didn't have money for college, so she attended nursing school at St. Joseph's School of Nursing in Toronto. It was there she met and married Dominic and the couple settled in Welland, Ontario. Lena worked full time as an RN in the general hospital.
In the late 1950s, Lena and Dominic and their two small children immigrated to Los Angeles. Lena worked night shifts at St. Vincent's Hospital so that Dominic could work during the day at the used car lot at Alexander's Ford dealership in Hollywood. Longo learned the art of salesmanship from actor Ben Alexander, who played the radio and TV partner of Jack Webb on "Dragnet."
Lena helped Dominic realize his dream of owning his own car dealership. She made it possible for the founding of Longo Toyota in El Monte in 1967, which became the largest Toyota dealership in the United States.
As his dealership succeeded, Longo donated cars to projects like high school driver education programs, and money to such charities as the Boys Club in El Monte and research into thalassemia, a genetic blood disorder among people of Mediterranean ancestry.
Longo Toyota was a fixture for Los Angeles commuters, via the whimsical radio commercials of KFI comedians Al Lohman and Roger Barkley.
For 15 years the two turned the daily one-minute radio spot for "giant Longo Toyota" into an amusing, imaginary dialogue with Lohman's growly, Godfather-voiced character purporting to be Longo.
Lena's husband died of natural causes on October 10, 1985, at age 65. After his death the dealership was sold to Roger Penske.
Lena and Dominic would have six children, which put Lena in the role of a full-time mother. But she kept her passion for medicine with subscriptions to medical journals, courses and volunteer work, and eventually earned another nursing degree from the University of Redlands. One of her volunteer jobs included serving as an inspector for nursing homes.
A life-long learner, Lena traveled throughout the U.S. and the world with the Los Angeles County Art Museum and the Craft and Folk Art Museum.
Additionally, she provided support for her child Patti, who had severe cerebral palsy. Lena's wish was that someone could find a way to treat brain disorders and she supported Ability First, Momentum (United Cerebral Palsy), the Orthopedics Cerebral Palsy and Cardiology Programs at UCLA, the Los Angeles Philharmonic, the Coelho Center for Disability Law and Loyola Law School and Cal State Los Angeles School of Education Disabilities Program.
She is predeceased by her husband and son Danny, and is survived by children Frank (wife Anne), Patti, Joseph (Jaimee), Nancy, Peter (Cathy); her 10 grandchildren, Tatum, Grayson, Lacey, Ashley, Alexandria, Joseph, Sophia, Daniel, Dominic and Ryan; and her many nieces and nephews.
In lieu of flowers, a donation may be made in her name to Ability First or Momentum. Ability First: https://www.abilityfirst.org/get-involved/donate-now/ or a check can be mailed to: Lori Gangemi at Ability First, 1300 E. Green St., Pasadena, CA 91106. Momentum (United Cerebral Palsy): https://momentum4all.org/donate/ or a check can be mailed to: Amy Simons at Momentum, 6430 Independence Ave., Woodland Hills, CA 91367.