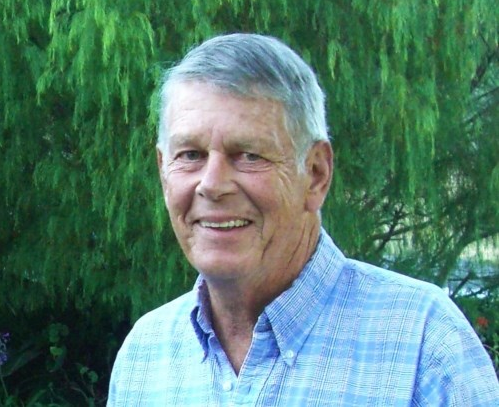 Long-time Pacific Palisades resident James R. McNiel passed away on January 5 at St. John's Hospital in Santa Monica from a recently diagnosed lung cancer. He was 76.
Born in Los Angeles on October 9, 1944, he was the eldest son of neurologist and psychiatrist Edwin McNiel of Kansas, and teacher Majorie Robertson from Canada.
Jim attended Fairburn Elementary, El Rodeo and Beverly Hills High School, where he played golf, football and basketball. He earned a bachelor's degree in economics from USC, where he was a member of the Phi Psi Fraternity and played on the golf team.
After graduation, he served in the Navy and was stationed in San Diego. In 1971 he met and married his wife, Sue.
Jim's career in financial services included mergers and acquisitions and venture capital, and he concluded his professional life as Executive Vice-President and CFO at Renaissance Insurance.
He was known by his colleagues for his intelligence, work ethic and principled decision making.
The couple raised two children, Lindsay and Stephen, in Pacific Palisades, where they spent weekends on house and gardening projects.
Jim was a super-fan at his children's sports competitions and school performances, and he did it all over again with his grandchildren. The little league stands and gymnasiums will be a bit quieter without Jim. He was a proud husband, father and grandfather.
He was also an athlete, an outdoorsman, a sailor and a gifted tinkerer and craftsman.
Every evening after he returned from the office, he changed into his "work clothes" and went to his shop with a beer, his pipe and music, where he might organize his fly box for the next fishing trip, polish his golf shoes, or remake the seat of the model boat because he didn't like the one that came in the kit.
The shop was where he would blow up basketballs, repair bicycle tires, and rewind kite strings for his kids and grandkids. They would bring him endless toys to fix, stones to polish and doll furniture to build.
Jim cared deeply about people, from lifelong friends to casual acquaintances. He made his children's friends his own, invited his grandkids and their pals over to run his model trains, and loved pausing on his daily walks for conversations with neighbors of all ages.
He is survived by his wife, Sue; his daughter, Lindsay (Rick Commons), son Stephen (Skylar), his four grandchildren: Matthew and Clara Commons and Isla and Goldie McNiel; and his sister Cathy (Gary Redman) and brother Bill (Linda Head), and his nieces, nephews and cousins.