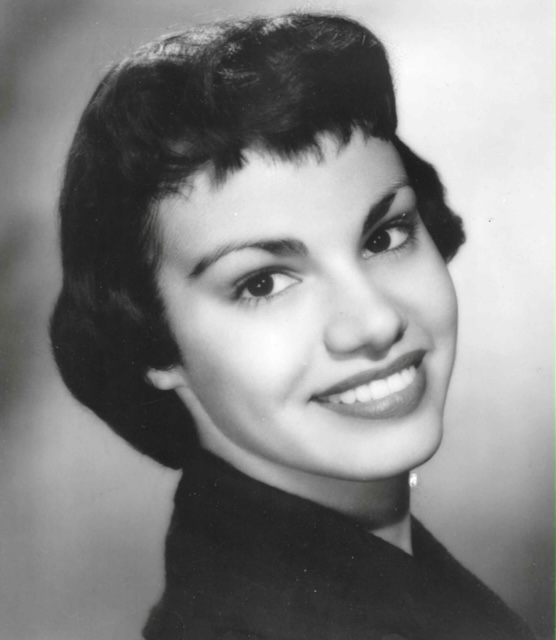 Long-time Palisadian Alli Solum, 85, passed away on August 16. She was born on December 27, 1936, at Huntington Memorial Hospital in Pasadena to Arthur and Sarah "Sally" Lockwood. She was an only child.
Known to her 10 grandchildren and two great- grandchildren as "Mimi," Alli approached every aspect of her life with a kindness and selflessness that inspired everyone around her.
She graduated from Riverside Polytechnic High School in 1955 with honors, and then attended the University of Southern California, graduating with a bachelor's degree in business administration in 1959.
At USC, she was the secretary of her freshman class and the president of her sorority, Alpha Chi Omega.
While attending college, she met her future husband, Conrad R. Solum, Jr. ("Connie") in 1955. They were married on June 4, 1960, at the Catholic Newman Center at USC.
The couple celebrated 62 years of marriage in June.
With a shared passion for sports, Alli and Connie were lifelong USC football season ticket holders, enjoying games all over the country. Alli was a lifetime member of Woman of Troy, a football scholarship club, along with memberships in Cardinal and Gold, and Associates.
As an alumna she belonged to many organizations at that school, including Trojan League of Los Angeles, Trojan Guild of Los Angeles, Half Century Trojan Club (President), Trojan Marching Band Board and Town & Gown. She served as President of Town & Gown from 1996-1998 and was on the Board for many years.
The Solums established a Town & Gown Endowed Scholarship, and a Tau Kappa Epsilon "TKE" Endowed Scholarship in their name.
Alli was the consummate volunteer. She volunteered at Corpus Christi School for 18 years while her children were attending both elementary and middle schools.
She was a docent at the Los Angeles Museum of Natural History, a member of the Board of the Boosters Club for Loyola High School, and at the age of 81, became a member of the Board of Directors of the Homeowners Association.
She loved travelling the world, especially Hawaii, with her family and lifelong friends, known as the "Dirty Eleven."
She and Connie were among the founders of and met the "Dirty Eleven" while volunteering for the Palisades Jr. Women's Club, Las Fortunas and Palisades Optimist Club.
This informal group had many parties together, including "Halloween in May," "Laugh In" and the weddings of all of their children. They traveled together for weekends and vacations with families in tow, to Hawaii, Mexico, Tahiti and Mammoth.
Alli and Connie's friendship with the "Dirty Eleven" has lasted for more than 50 years.
She is survived by her husband Conrad R. Solum, Jr.; her children, Lori Middleton, Kami Miller (John), Kathy Beckerman (Eric) and Michael Solum (Jennifer); her grandchildren, Ian Middleton, Kristien Hernandez (Michael), Meghan Middleton, C.J. Miller, Ryan Miller, Troy Miller, Lindsey Beckerman, Dylan Beckerman, Sierra Solum and Kaia Solum, and her great-grandchildren, Lucy Hernandez and Bo Hernandez.
A Celebration of Life will be held at 3 p.m. on September 23 at Corpus Christi Church.
For those who wish to remember Alli in a special way, please make donations in her memory to the USC Town & Gown Alli and Conrad Solum Endowed Scholarship. (www.townandgownofusc.org)