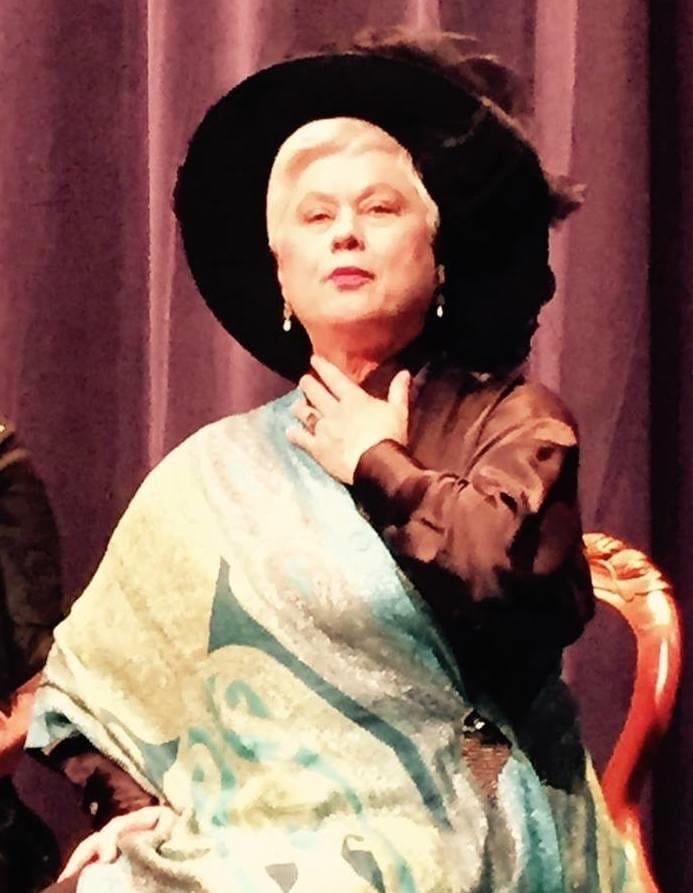 Longtime Theatre Palisades member Sherry Coon, 70, passed away on August 31 at her apartment in Santa Monica. Her sibling Dan Hammond said, "She loved being on the stage."
Sherry was born to Robert DeBruhl and Bess George in Los Angeles on April 24, 1950, and was one of three children. After Bess was widowed, she married H.L.Hammond, who also had three children. The couple lived in Santa Monica, but after their daughter, Casey, and son, Dan, were born, the family moved to Canoga Park in 1967.
Sherry graduated from Canoga Park High School in 1968. She attended Los Angeles Valley College and recently earned her master's degree in family counseling from the University of Phoenix.
In 1978, Sherry married Michael Coon, who passed away in 2001. She fought breast cancer in 2018 and recovered.
She worked at Cedars-Sinai in the human resources department and on Monday, August 31, called to say she wouldn't be in that day because she wasn't feeling well.
When Sherry's friend, Ken Bernfield, didn't get a text message response from her the next day, it was discovered that she had passed away in her apartment.
After high school, Sherry followed her passion in performing arts. Her younger brother remembers visiting her apartment in Hollywood and following Sherry and her friends as they made 16mm films.
"She loved performing on stage," Dan said. "Every time I saw her on stage, she 'lit' up. The theater was her happy place. I saw her last perform in 'Steel Magnolias' in February [at Theatre Palisades]. I will always cherish my memory of her final bow."
Sherry was actively involved as an actor, director and member of the Theatre Palisades Board of Directors for decades, going back to when shows were presented in the gym at Rustic Canyon Park in Pacific Palisades.
In the fall of 1988, Sherry directed the production of "Auntie Mame," which was the opening presentation at the brand-new Pierson Playhouse on Temescal Canyon Road.
An active member of Theatre Palisades since 1978, Sherry served as president, secretary and VP of administration at various times. Her committee work included Costume, Play Recommendation, Director Recommendation and Membership Entertainment. She co-chaired the Actors Workshop with Andrew Frew, and was an  member of the TP Actors' Troupe since its beginning in 2013.
She also worked as a producer, costume designer, actor and light and sound technician. In 2001, she received Theatre Palisades' Cristofer Cariello Award (initiated in 1998 to recognize those who repeatedly excel in all aspects of creating live theatre and whose body of work shows outstanding production creativity).
Sherry had an encyclopedic knowledge of plays and theatre. One of her most memorable stints was as the director of "Twelve Angry Men" in 2012, when she met the challenge of a difficult play and created an unforgettable production.
Sherry played many roles over the years including Mrs. Boyle in "The Mousetrap," Miss Maudie in "To Kill a Mockingbird" and Dr. Graham in "Black Coffee." Most recently, she headlined as Ouiser Bourdeaux in "Steel Magnolias," a character with which she felt a great affinity. Like Ouiser, Sherry was brilliant, acerbic, funny — and of all these qualities surrounded a heart of gold.
She is predeceased by her mother Bess Hammond, her father Robert DeBruhl, her stepfather HL Hammond, her brother Bob DeBruhl, her husband Michael Coon, and her stepsons Mark and Sasha Coon.
She is survived by her brother Rick (wife Patty),  stepsisters Diane (Richard) Taylor, Kathy Hammond and Julie (Joe) Tenn, brother Dan (Janet) Hammond and sister Casey (Roger) Pujol. Also, stepson Jeremy Coon, three nieces, five nephews, three grandnieces, two grandnephews and four grand stepchildren.
With Covid-19 restrictions still in place, the family is working out details for a memorial.
The TP Board is setting up a fund to honor Sherry and help provide financial assistance to directors. Those wishing to make a donation can mail a check to the theater, noting it should go to Sherry's fund. Or use the donate button on the TP website and note that the donation is to go to Sherry's fund. (Visit: theatrepalisades.org)