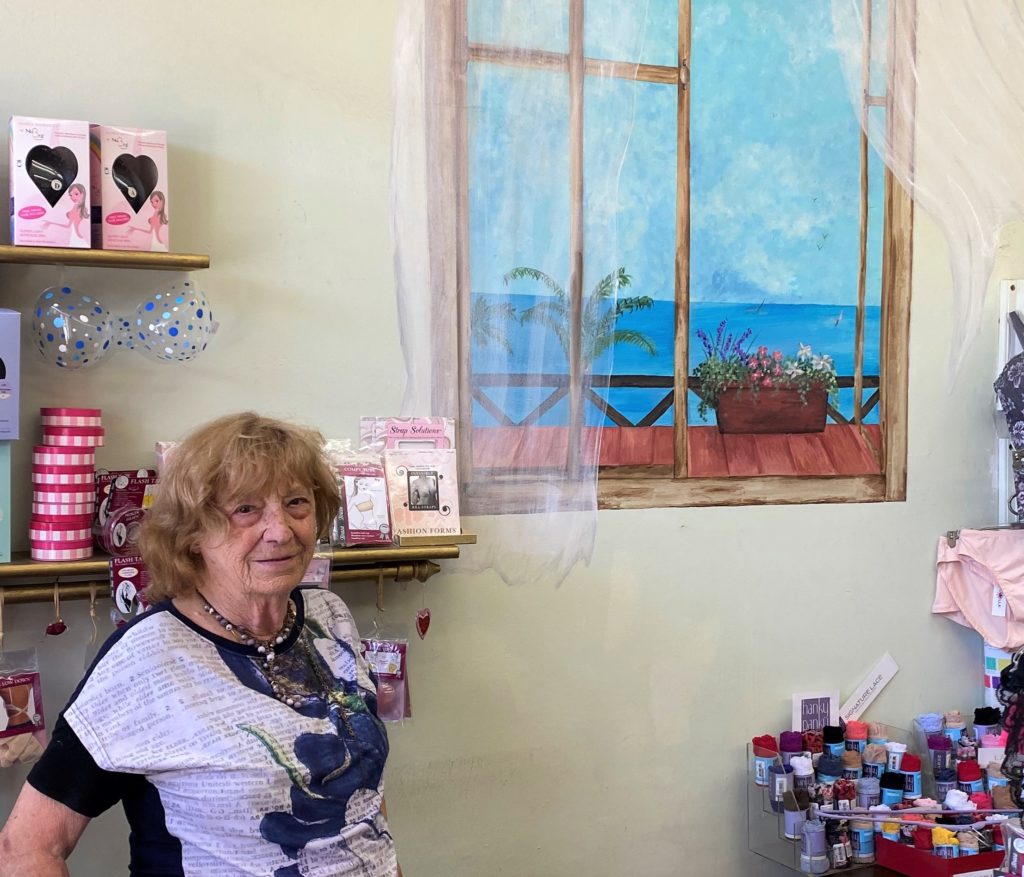 Mely Parmelee will close Special Moments, at 873 Via de la Paz, on July 31, after owning the clothing store there since 1988.
Mely moved to Pacific Palisades from Italy, with her husband Tim, in 1978. She initially opened a shop at 859 Via that specialized in bridal gowns because "I was a designer for wedding gowns."
Tim, who grew up in Pacific Palisades, wasn't surprised when Mely told him that her first impression of this town was "it was different from every other part of Los Angeles." The two had met in Torino, Italy, when Tim was studying abroad. They lived there almost 10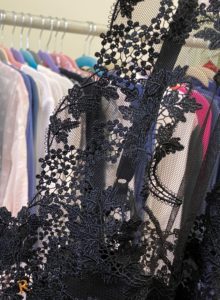 years before Mely agreed to move to the U.S.
"It was a different Palisades then," she told Circling the News at her shop on July 6. "I like Via de la Paz, it's a wonderful street." Mely explained that when she first opened, the street wasn't busy and parking was available everywhere.
Why is she retiring now? Partially because her lease for the store space is up and also because it's about time to retire. But she confessed, "I regret closing in a way. It's a different life to be home. All my life I haven't been home.
"The store grew up with me," said Mely, who shares a cat and dog with her hubby. "It's part of me."
Mely has a great eye for product and anyone who has shopped with her knows she carries some of the top lines. Not only does she carry a 100-percent cotton nightgown that might work for an older woman, she also has a line of sexy sleepwear that will please younger shoppers.
The quality of the part-cotton, part-silk and bamboo jammies is exquisite. Mely eschews the synthetic blends, opting instead for the natural fabrics. The lace on some of the items is intricate.
By carrying top companies, such as Lou, Cosabella, Chantelle, Natori, Canat, Saluna, and Oscar de la Renta, Special Moment's lingerie, intimate wear, robes, bras and panties are on the forefront of design.
She also carries a wide selection of fashion aids for the dress that might expose more than you like. If you think back to the last awards show, some of the women wore gowns without a back and with minimal straps. That's where flash tape, nubra, pushup, clear reveal and a nipple cover will keep a dress in place, particularly if it has a plunging neckline. The nubra provides a "bra" that sticks to your skin and doesn't require a back clasp.
Annually, Mely has dressed models for the Woman's Club fashion show, highlighting some of her delicate items that are exceptionally well tailored. The pieces are not cheaply made and are often imported from Italy or France – and also the United States.
Her secret for staying in business? "You don't do what's best for you, you do what's best for your client," she said. "I would come in at 10 a.m. [six days a week] and sometimes I wouldn't do anything until 4 p.m." But she was always there. "I'm always happy to be with my clients."
Mely is hopeful that a deal may still come through so that someone will take over the business. And she would love to share the knowledge that she's gained over the years. If the store can stay open, a small part of her would be happy because it means "my baby is not dying."
Currently many items in the store are on sale for 20 or 30 percent off.
What will Mely do once she's retired? The couple could travel to Italy where they have a home, but with Covid-19, "It's an unstable situation, not only here, but around the world," she said.
Visit: specialmomentslingerie.com or phone: (310) 454-8199