By LAUREL BUSBY
Special to Circling the News
What's it like to be a writer in the age of coronavirus?
For acclaimed historical novelist Lisa See, it has meant canceling or postponing most of a book tour for her new release, "The Island of Sea Women," and entering a no-man's land for an upcoming book, which she had planned to research in China.
Luckily, she has been focused on editing recently. She submitted the fourth draft of a new novel on May 4. However, with this book all but done, her schedule will soon free up to dive into her next work. Normally, thatwould mean research and travel, which she can't do, at least not in the way she had planned.
"Now I'm actually very confounded about what's going to happen next," See said in an online talk to fellow writers. "I thought I knew what the next one was going to be, but it was going to require a really difficult trip to a remote part of China. There is no way I can do that now."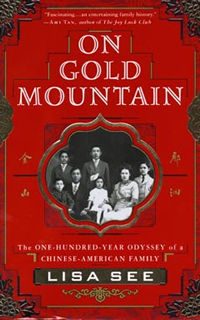 All of See's books, including her first, "On Gold Mountain," which was the story of her Chinese American family, and seven works of historical fiction, including "China Dolls," "Dreams of Joy," and "The Tea Girl of Hummingbird Lane," have involved intense research.
Her latest work centers on two female friends, who are part of a matriarchal tradition of divers/breadwinners from the Korean island of Jeju. The story follows the women through World War II and the island's Japanese occupation to the Korean War and its aftermath.
See, who has also crafted a trio of mysteries set in China and the U.S., typically travels to the areas she portrays to take in the sights, sounds, and smells of the locales. She also interviews as many people as she can to help her understand the eras and their people. This process is her favorite part of writing.
"I look at it like a treasure hunt," said See, 65, a former Palisadian who now lives in Brentwood. "I never know what I'm going to find."
Over the two years it takes for her to complete an average book, she invariably spends the bulk of her time researching, a large second chunk editing, and a much smaller time writing the initial draft. On each writing day, she commits to writing 1,000 words, whether those words take her two hours or ten hours to finish. By the end of the week, she will have 20 pages of prose.
Her 1,000 words-per-day goal is a discipline that was passed down from her grandfather, an amateur author, to her mother Carolyn See, the late UCLA professor, book reviewer, and novelist, who also lived in Pacific Palisades for many years.
"She was my mom, but she was also very inspiring to a lot of people," See told the writers of IWOSC, the Independent Writers of Southern California, on April 27. "She felt it was part of her mission to support young writers."
Both mother and daughter even collaborated on three books with John Espey, her mother's companion, using the pseudonym Monica Highland, which was a name inspired by the intersection of Santa Monica Blvd. and Highland Ave. Fittingly, one of these books is titled, "Greetings from Southern California."
Her mother's influence on her continues with another piece of advice—"write a charming note every day." These notes are hand-written, and she tries to use them to connect to people and build relationships over time.
Even in the current time of isolation, this goal continues for See. She welcomes book clubs to contact her so she can speak remotely at their book club meetings. She also speaks with writers groups. She had planned to join the L.A. Times Festival of Books this month before the event was rescheduled to October due to the coronavirus.
During these appearances and in her work, See's goal is to connect.
"You never know how these connections are going to spread," See said. For example, she mentioned an early career appearance in Whittier attended by four people. "It's pretty disheartening when only four people show up, but you go and you give it your all whether it's four people or 400 people…. I have really tried to do that from the very beginning all the way to today."
These four fans still remain in contact with her and regularly come to her events. They love to reminisce about that poorly attended event. As an author, See notes that the fans are preeminent.
They are "the people who buy your book," she said. "They're connecting to you."
She added that when she does Skype or Zoom talks, she may hear questions that she's been asked hundreds of times. But for her, the questions never get old. Instead, she approaches them the way musicians might approach a song that they've played hundreds of times on stage.
"You have to come to it fresh as if this is the very first time you're talking about it," See said. "You have a passion for it, and your passion will go out there into the world and people will pick up on it."