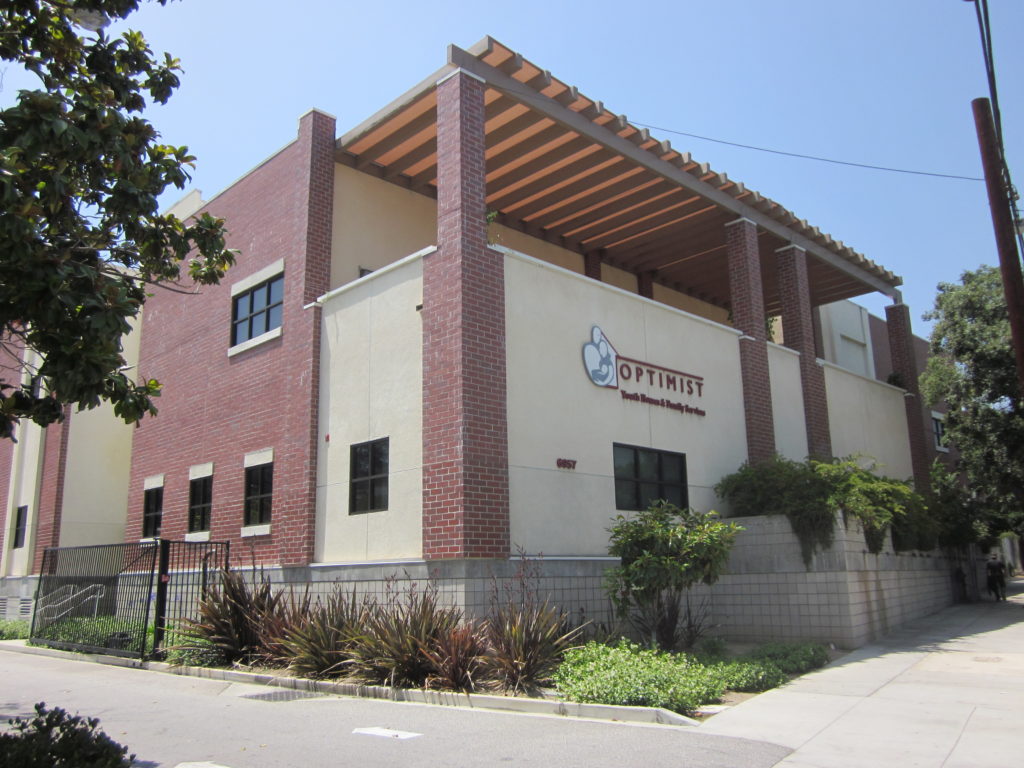 At the Youth and Government bill program held at Palisades High on November 4, one teen suggested that Section 609 of the Welfare and Institutions Code should add that a judge may commit a minor who has committed a serious offense to a juvenile rehabilitation program that will provide mental health support and services.
Blessfully, there is already a program such as that, which has been in existence since the 1920s, the Optimist Youth Homes & Family Services.
OYHFS is one of the region's largest education and treatment centers for juvenile offenders and at-risk children. It operates residential care facilities for 85 boys on its main campus, four group homes for boys and girls, a charter school, multifaceted mental-health programs for community youth and adults, after-care services and a foster care and adoption agency. It gives those kids a second chance.
The Optimist home started in 1906, when Mr. and Mrs. Jacob Strickland took in an orphaned nephew to their farm just outside the northern city limits of Los Angeles (still a main site of a home). Another boy—a ward of the court—arrived in the same year. By 1908 there were 13 boys living on the farm. The Stricklands supported the home by selling dairy products and chickens.
At the same time, Judge Curtis Wilbur, the presiding judge in Los Angeles Juvenile Court, was handling juvenile cases in Superior Court. His only option for placing delinquent or orphaned boys was in reform school. In 1914, he helped start Strickland Home for Boys.
In the late 1920s, the Home and local Optimist Clubs began discussing working together, and when the Optimists elected to provide major financial support, the name was changed to Optimist Boys' Home and Ranch, Inc. It became a registered nonprofit in 1934.
In 1972, the Home began a major capital project: to fund its own high school to provide classrooms and vocational training for its youngsters who were victims of divorce, abuse and neglect. Two years later, the first Group Home was developed.
In 1991, the Haldeman Youth Counseling Center was opened and a year later a new Foster Family Agency program was started to place abused children, who range in age from newborns to 21, in foster homes.
An Independent Living program was initiated in 1996 to help graduates of the Home, while continuing their education.
To accommodate the growing number of kids, a 23,000-square-foot "Youth Learning Center" was built, and it opened in 2005 with the name The Everychild Youth Learning Center, after the foundation that gave the lead gift.
In 2012, the Optimists partnered with L.A. County to offer a specialized program for victims of sexual trafficking. Additionally, Whole Foster Family Care became part of the foster program, which allowed pregnant or parenting teens to join the homes.
The Pacific Palisades Optimist Club has been crucial in helping to raise funds. Every year at this time, the club sends a wish list to each member, who all agree to donate for a specific purpose. Member Stu Kaiser then matches the total amount of aid donated to the kids.
If you would like to help foster kids, abused kids and juveniles that are trying to turn their lives around, checks may be made out to Optimist Youth Home & Family Services and brought to the Tuesday 7:30 a.m. meeting in Janes Hall at the Palisades Presbyterian Church or mailed to P.O. Box 211, Pacific Palisades, Ca. 90272-0201.  (Visit: palisadesoptimistclub.com.)
| | | | |
| --- | --- | --- | --- |
| Amount | Giving Opportunity | # | Donor(s) |
| $50 | Five books for foster children | 10 | |
| $50 | MP3 Player (behavior reinforcement) | 10 | |
| $50 | Grocery store gift card for outpatient family | 15 | |
| $50 | Five $10 gift cards for Target (behavior reinforcements) | no limit | |
| $100 | Seven board games for foster children | 10 | |
| $100 | Four $25 gift cards for Target (behavior reinforcement) | no limit | |
| $100 | Four rafts for the pool at our Woodland Hills facility for girls | 1 | |
| $100 | Grocery store gift card for outpatient family | 15 | |
| $100 | Five boogie boards for beach outings for Woodland Hills facility | 1 | |
| $150 | Fifteen books for foster children | 3 | |
| $150 | 15 movie passes for one cottage at Woodland Hills facility (incentive for good behavior) | 5 | |
| $150 | Ten puzzles for foster children | 3 | |
| $150 | Ten board games for foster children | 5 | |
| $150 | Weight room supplies for Woodland Hills facility | 1 | |
| $150 | Ten extra-large duffle bags for residents at Woodland Hills facility (to use on home passes) | 2 | |
| $250 | Provide extracurricular activities for a foster child for six months (lessons in music, dance, art, singing, acting, etc) | 10 | |
| $250 | One Chromebook for high school graduate | 10 | |
| $250 | One Chromebook for client participant in outpatient program | 10 | |
| $250 | Seventeen board games for foster children | 3 | |
| | | | |
| --- | --- | --- | --- |
| $250 | Christmas gifts for outpatient family | 15 | |
| $250 | Small tile in lobby of Youth Learning Center building (can be inscribed) | no limit | |
| $500 | Summer camp for one youth (foster care or outpatient) | 10 | |
| $500 | Holiday gifts for children of clients (2 clients x $250 each) | 3 | |
| $500 | Thanksgiving food baskets (or gift certificates) for community students' families ($50 per basket x 10 families) | 3 | |
| $500 | Swim Lessons for ten residents at Woodland Hills campus | 2 | |
| $500 | Large tile in lobby of Youth Learning Center building (can be inscribed) | no limit | |
| $1,000 | Basic essentials for youth transitioning to living independently (kitchen supplies, bathroom accessories, bedding, furniture, interview-appropriate clothing, bus passes or bicycles, etc) | 5 | |
| $1,000 | Art supplies for art therapy for six students during the year | 1 | |
| $1,000 | Child safety items for Foster Family Agency (car seats, booster seats, cribs, highchairs, etc.) | 1 | |
| $1,000 | One field trip outing for 45 students (i.e.. museum, sporting event, etc.) | 4 | |
| $1,000 | Field Scoreboard repair | 1 | |
| $1,500 | Sponsor sixty residents for Christmas Eve dinner at a restaurant | 1 | |
| $1,500 | Provide holiday gifts for forty-five residents | 3 | |
| $1,500 | Thanksgiving food baskets (or gift certificates) for outpatient families ($50 per basket for 30 families) | 1 | |
| | | | |
| --- | --- | --- | --- |
| $1,500 | Christmas gifts for six outpatient families | 5 | |