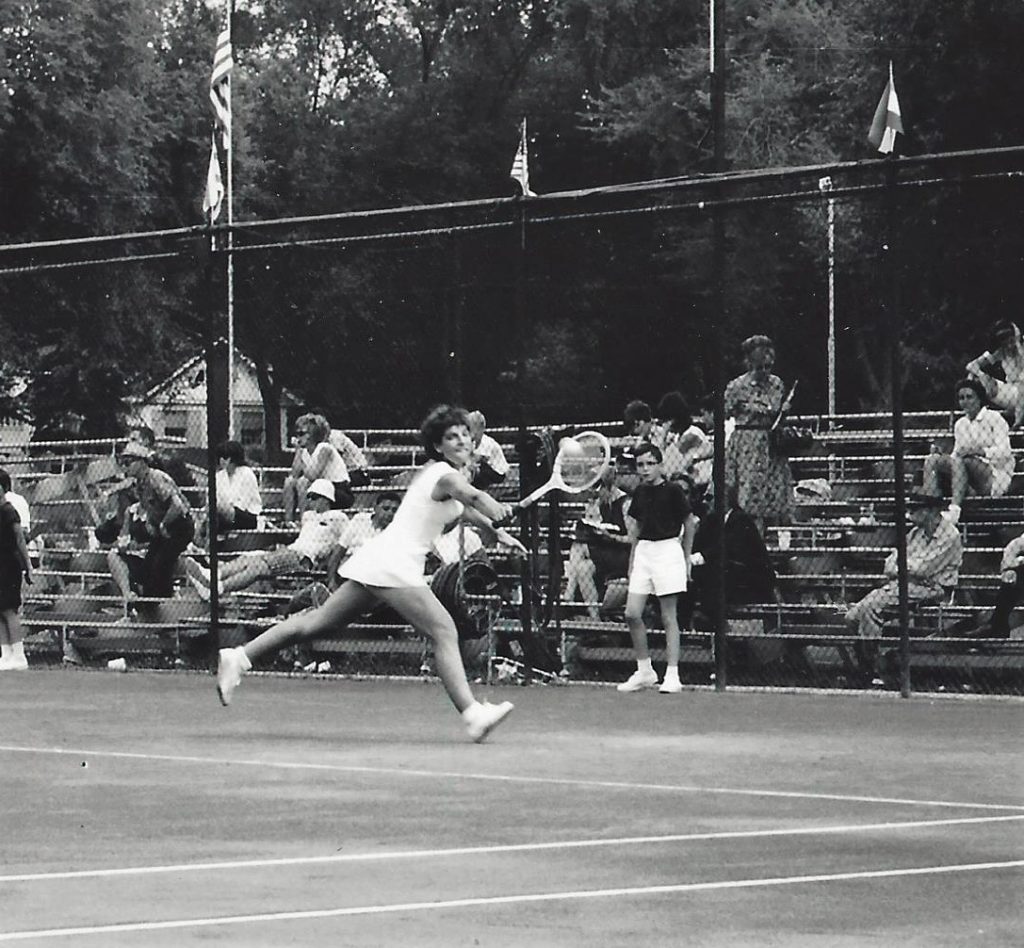 Long-time Rustic Canyon resident Julie Heldman will discuss her bracing memoir, "Driven: A Daughter's Odyssey," this Thursday, February 20, at 6:30 p.m. in the Palisades Library community room, 861 Alma Real Drive.
Heldman's book is rich in detail and painfully honest as she recounts her life, from her pioneering tennis career (she was twice ranked No. 5 in the world and played nine times at Wimbledon) to law school, marriage, motherhood and a diagnosis of bipolar disease.
From the mid-'60s to the mid-'70s, Heldman defeated the likes of Virginia Wade, Margaret Court, Chris Evert, Evonne Goolagong, Martina Navratilova and Billie Jean King.
In 1970, she was one of the maverick women, called the Original 9, who stood up to the men who ruled tennis, and stopped them from trying to squeeze the life out of women's pro tennis. They signed $1 pro contracts and, with Heldman's mother Gladys as the driving force, created the Virginia Slims tour.
Heldman writes openly (for the first time) about her enormously difficult mother, who founded and published World Tennis magazine, starting in 1953, but was emotionally abusive towards her daughter.
Heldman also reveals her personal 20-year battle with mental illness and depression, which she managed to overcome with medication and by focusing on writing her book for nearly four years.
She then spent almost four months in a recording studio to produce an audiobook, striving to convey, she said, "the meaning and the feelings embedded in the words I had written."
Wrote veteran tennis writer Steve Flink, "Driven is beautifully crafted, written stylishly, presented with utter clarity, leaving no stone unturned in explaining who she is, why she has persevered and how she has coped with the primary issues in her life so unflinchingly."
Heldman's talk is sponsored by the Friends of the Palisades Library and admission is free.