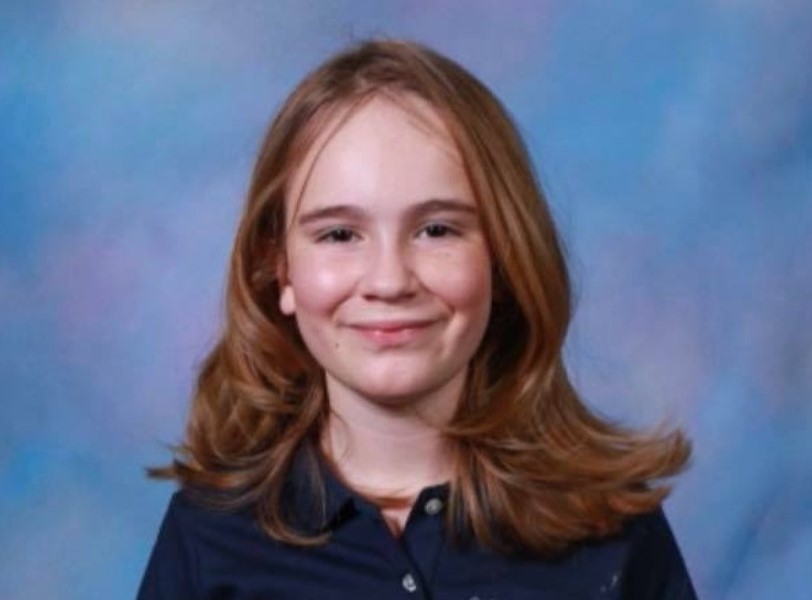 A reader sent the following letter to Circling the News that was sent by clergy from Kehillat Israel.
To Our Wonderful KI Community,
By now many of you have learned about the loss of Molly Steinsapir, a bright, thoughtful, and spirited 6th grader in our community.
Her mother, Kaye, writes: "Molly Olivia Steinsapir has been called home to G-d. While our hearts are broken in a way that feels like they can never be mended, we take comfort knowing that Molly's twelve years were filled with love and joy."
We know that death, particularly the death of a child, can bring up a lot of scary and complicated questions from children. All of the clergy are here to help you figure out the best way to talk about this with your particular child, so please do not hesitate to reach out to Rabbi Amy Bernstein, Cantor Chayim Frenkel,  Rabbi Daniel Sher, or Rabbi Carrie Vogel if you want help processing this experience for them or for yourself. Additionally, for younger children (3rd grade and under), we highly recommend the book "Lifetimes," by Bryan Mallorie.
We know many of you are close with the Steinsapir family and will want to show your support for Kaye, Jonathan, Nate, and Eli in the coming days and weeks. We highly recommend acquainting yourselves with the "Ring Theory," which is a beautiful philosophy that can help us both say the right thing and also find a space for our own feelings.
As we move forward, we will also be sharing other opportunities for our community to grieve and comfort each other.
This Friday evening, and each Friday over the next thirty days, we will be including Molly's name at the end of Shabbat Services for Kaddish. Friday night services can be accessed using this link.
We feel tremendously grateful to be part of a community that so deeply cares about each other and we know all of you feel the same way as well.
(Editor's note: The mother had initially shared Molly's story on social media the day of the accident, January 31, which occurred while her daughter was riding downhill on a bicycle while wearing a helmet.)
RING THEORY:
In a May 2017 Psychology Today story ("Ring Theory Helps Us Bring Comfort In"), author Elana Premack Sandler offers guidance to give comfort. The theory was developed by psychologist Susan Silk and friend Barry Goldman.
"If the crisis is happening to you, you're in the center of the ring. If the crisis is not happening to you, you're in one of the outer circles."
They suggest drawing a circle and in the center, putting the person who's at the center of the crisis. Then drawing additional circles around that center circle and putting the names of the next closest people. "Parents and children before more distant relatives, intimate friends in smaller rings, less intimate in larger ones. . .When you are done you have a kvetching order," according to Silk and Goodman.
Sandler writes, "The person in the center ring can say anything she wants to anyone, anywhere. She can kvetch and complain and whine and moan and curse the heavens and say, 'Life is unfair,' and, 'Why me?'"
"When you are talking to a person in a ring smaller than yours, someone closer to the center of the crisis, the goal is to help. Listening is often more helpful than talking. . . .Don't give advice."
Ask, "Where I am in the circle? Given that position, what should I say, or what can I hope would be said to me? Who are people in the circle I could comfort?"
Sandler offers a list of practical things that can be done for someone in a crisis:
Bring a meal.
Bring a cup of coffee, tea, or a chocolate bar.
Offer to go for a walk.
Offer to watch/spend time with kids, older parents, or pets.
Come over just to wash dishes or do a load of laundry.
Bring by a favorite CD or movie.
If going in person seems like too much, send a note by mail.
The article can be found at Click here.