Pacific Palisades is so beautiful with the Pacific Ocean on one side of the area and the Santa Monica Mountains on the other, that coronavirus and death from the virus seem far off and surreal.
The self-quarantine policy still seems arbitrary and unnecessary to some skeptics, because if the coronavirus seems to have its greatest impact seniors, why are schools cancelled and why can't the young go out?
Italy.
I listen to the U.S. government's updates which are generally broadcast at 9 a.m. our time, and generally feature the president, vice president and doctors, who announce measures taken and then answer questions.
Although China and South Korea put into place an automatic quarantine after the virus was identified, Italy did not.
In Wednesday's L.A. Times, an article titled "Italy's Hospitals See Wartime-Era Stress" spoke about the doctors and hospitals in Italy. "In some cases, doctors in overflowing hospitals are facing the toughest choice of their lives by determining which patient gets a life- saving ventilator when there are not enough for everyone in need."
Dr. Stefano Fagiuoli, 60, who has contracted the virus said, "Don't underestimate this virus. . ..It won't be doctors and ventilators that stop it, it will be our ability to reduce contact."
This week in Beragamo's Papa Giovanni XXIII hospital, 78 coronavirus victims were using ventilators in the intensive care wards, 12 were in semi-intensive care and more than 100 were in wards without ventilators.
Beragamo's Dr. Fabiano di Marco is quoted as saying, "To stop this thing there are no half measures. You either do all or nothing. If you do nothing you will have hundreds and thousands of deaths. Or you try and slow it down by acting in a fast and radical way, like Italy is doing now. Unfortunately, I can see the rest of the world still using half measures."
A March 18 Wall Street Journal story ("Italy's Hospitals Pushed to the Brink as Caseloads Soars") echoes those sentiments and expands: "The intensive-care unit [of the Papa Giovanni hospital] is taking almost no patients older than 70."
On March 15, Italy's Minister of Health reported more than 30,000 cases of coronavirus. The death toll in that country hit 2,158 on Monday. As of Wednesday night there were 2,978 deaths, with 3,500 new cases every day.
Doctors in the United States are trying to learn lessons from Italy, which include build capacity for the expected influx of Covid-19 patients before it is needed, and that governments need community lockdowns early.
A local Italian hospital had planned to send the more severe cases to Bergamo, "But we got indications that, if patients are over 65 or 70, they won't get intubated," Davide Grataroli, one of the hospital doctors, told the Wall Street Journal. "So, we've chosen to manage them here as best we can."
"'Patients know that the lack of intensive-care facilities dooms those not strong enough to survive with only limited help.' They accept it with resignation and no complaints,' said Ms. Busi, the nurse."
"'The most devastating part is that they are dying alone,' she said. 'Families see the patient for the last time at the emergency room. The next time is at the mortuary.'"
SUGGESTED SELF-QUARANTINE ACTIVITIES:
Stop complaining.
STOP hoarding toilet paper.
Thank the grocery workers and restaurant staff for going to work, so you can eat.
Fill out the brush clearance form that came in the mail last week (if you are a homeowner). I can avoid paying $29 by inspecting my property and then logging into a website. On the form it says that Los Angeles Sanitation offers a free, once-a-year collection for excess yard trimmings. Call (800) 773-2489 or visit lacitysan.orgto schedule a pickup.
Weed and rake your yard; give the gardeners a break (but pay them) and benefit from the exercise.
Write letters to L.A. County Supervisor Sheila Kuehl. Ask her why the man who orchestrated the last voting fiasco, Dean Logan, still has a job. Ask why the electronic-voting system that cost $300 million didn't work. Ask her why we still don't have election results, more than two weeks after the primary election. Ask why there was only one voting center in Pacific Palisades.
On March 17, I received an email titled "Sixth Ballot Counting Update for the March 3 Presidential Primary" from the L.A. County Registrar-Recorder/County Clerk Dean C. Logan, who provided the sixth ballot-counting update. (The L.A. Country Registrar has until 30 days after the election to certify the results.) Basically, there are still no certified results.
Be clear in your communication with Kuehl that we hold the L.A.County Supervisors responsible and that we fear that if this is not taken care of, the November election could be a real mess.
The supervisors acknowledged in an L.A. Times story that there are "serious problems," but then most of us have already figured that out. We, the voters, want to know how it's being fixed, and will it be fixed in time for the general election.
Contact: Los Angeles Country Supervisor Sheila Kuehl, District 3
821 Kenneth Hahn Hall of Administration
500 W. Temple St.
Los Angeles, CA 90012
Call: (213) 974-3333 or email sheila@bos.lacounty.gov
Kuehl's West/Metro L.A. Field Deputy is Zachary Gaidzik at (310) 231-1170. His email is zgaidzik@bos.lacounty.gov.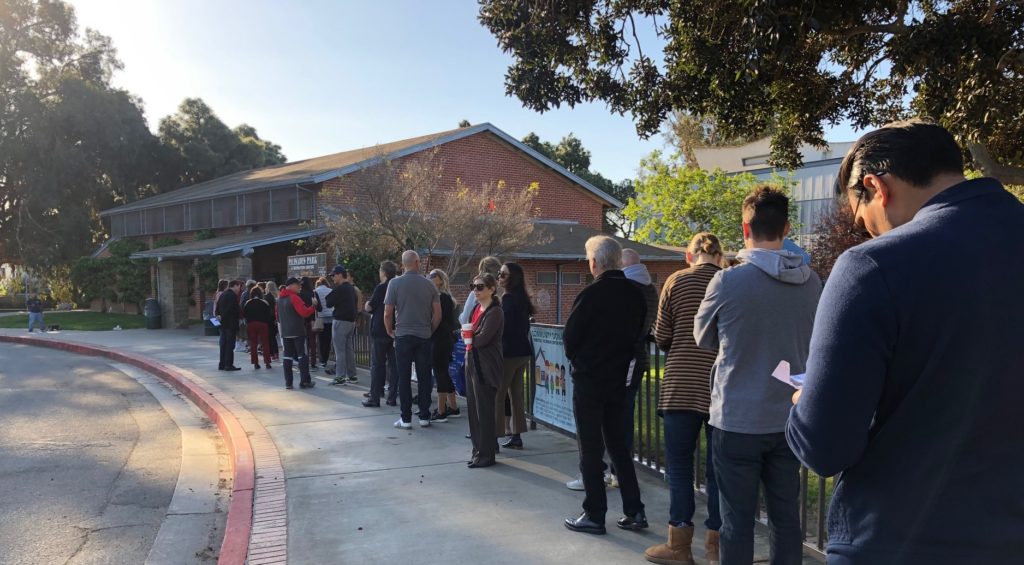 Tomorrow on Circling the News, look for more fun ideas while self-quarantining.