And just like that . . . .Circling the News will post its 1,000th newsletter tonight, September 1.
The first story I wrote in June 2018 was a Viewpoint about the Community Council election ("Community Elections: Same Old, Same Old"). I observed: "The Pacific Palisades Community Council never fails to disappoint. Just when there was an opportunity to make a change and bring in new people, the old guard elected to be 'stewards of the community' by reducing, reusing and recycling, during the officer election on June 14 at the Palisades Library."
Over the next few months, I wrote about Norris Hardware closing, the firing of Editor John Harlow from the Palisadian-Post, a Theatre Palisades review "Write Me a Murder," and the replacement of both gym floors at the Rec Center with a donation from the L.A. Clippers.
I also wrote ("Out of Work, Again. New Beginnings: New Jobs") about why I started CTN.
"After working at the Palisades News for about four and a half years (and the Palisadian-Post eight years before that), I have been touched and feel deeply supported by the number of people in the community who have expressed concern about my unemployment. Those people know how much I love writing and how strongly I feel about the organizations in town.
"On so many levels, Pacific Palisades is a community of deeply caring individuals, and I thank you all for your ongoing support.
"There are the  general platitudes to help one through the unexpected, such as 'When one door closes, another opens' (but what if the opening door is a closet?) or 'Success consists of going from failure to failure without loss of enthusiasm' (glad I'm getting all of these failures out of the way while I can still chew my own food) or 'Don't cry because it's over, smile because it happened' (leave it to Dr. Seuss to say that) or 'There are two mistakes one can make along the road to truth. . .not going all the way, and not starting.' Maybe I shouldn't use Waze for road advice."
I concluded: "Let's live Maya Angelou's quote – "Laugh as much as possible, always laugh. It's the sweetest thing one can do for oneself and one's fellow human beings."
At Circling the News, I have enormous gratitude for people who have edited my work, such as Bill Bruns and Rosalie Huntington. I am thankful for all the writers who have contributed including Bob Vickrey, Pepper Edmiston, Libby Motika, Laurel Busby, Alan Eisenstock, and my latest contributors Alison Burmeister, Chaz Plager and Reece Pascoe.
I'm happy to have become friends with the editor of the Westside Current, Jamie Paige, as we both continue to draw attention to stories on the Westside that are not covered by the L.A. Times, but matter to the people who live here.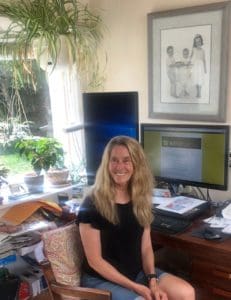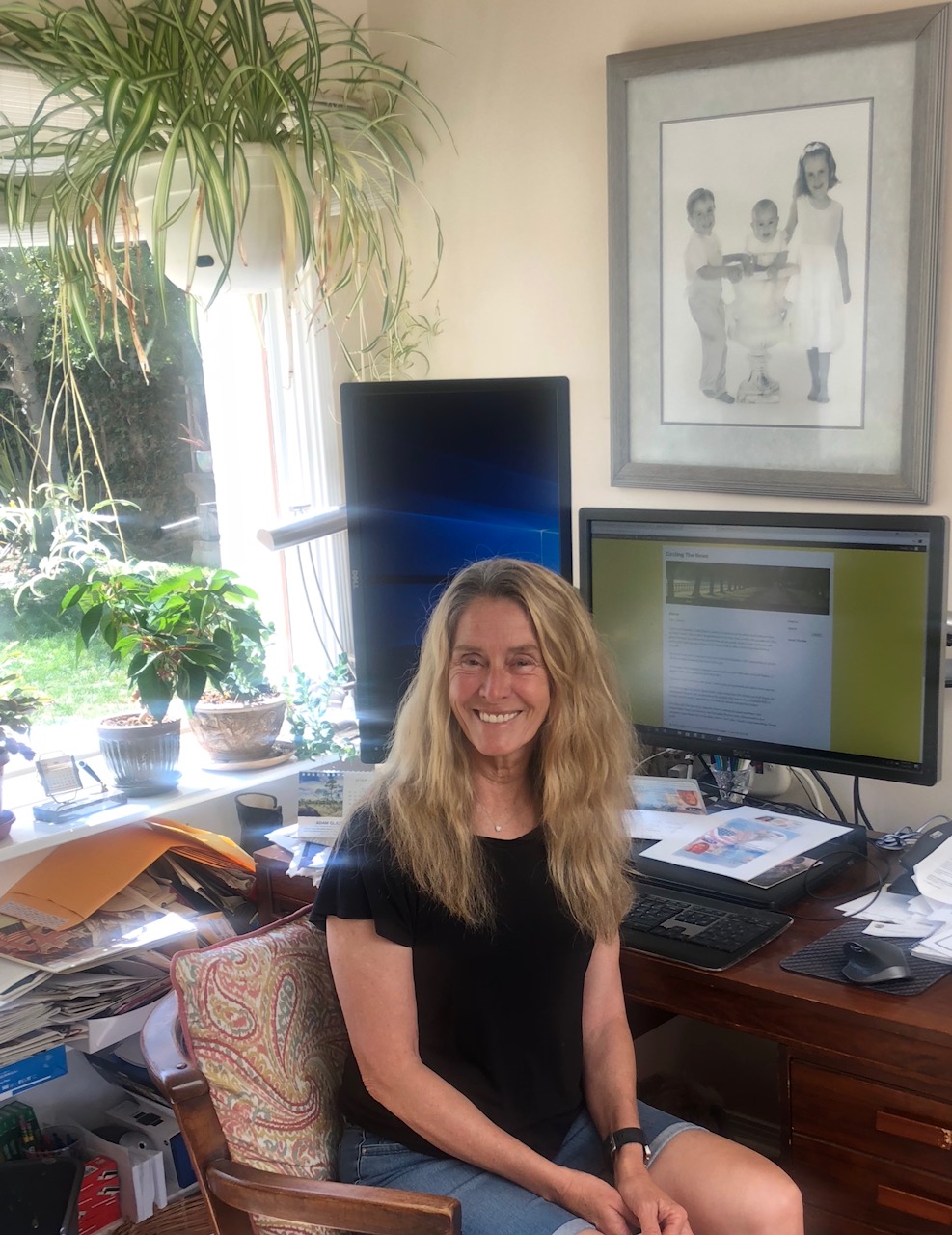 And I'm especially thankful for you, the readers, who not only read, but continue to give me stories to investigate, and also question my viewpoints. I thank everyone who has contributed.
As I start on the next 1,000, with 1,001 set to come out on September 5 (I'm taking Sunday, September 4 off), I give you the words from a commencement address by Steve Jobs in 2005:
"Your time is limited, so don't waste it living someone else's life. Don't be trapped by dogma — which is living with the results of other people's thinking. Don't let the noise of others' opinions drown out your own inner voice. And most important, have the courage to follow your heart and intuition. They somehow already know what you truly want to become."