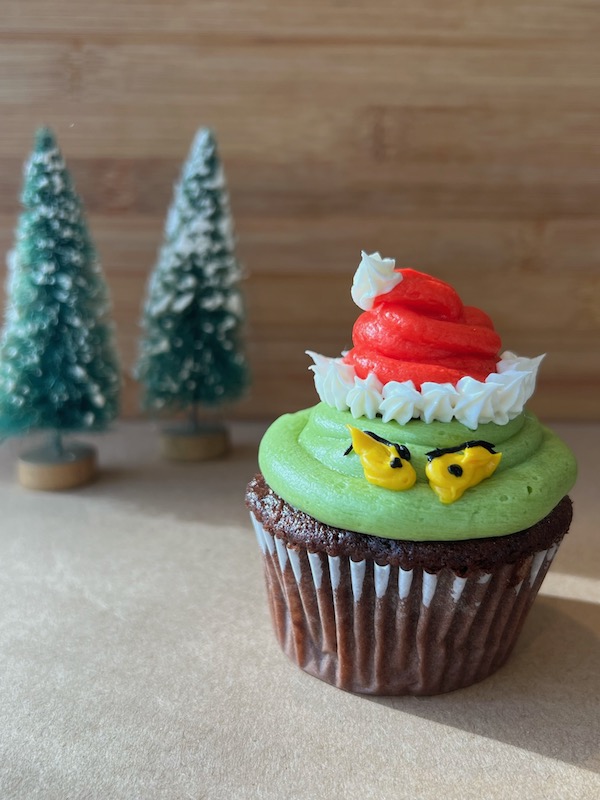 With all the last-minute December parties, many residents are feeling the crunch in trying to get holiday baking done. This year they are in luck, a new Palisades home business, Betts Bakes, is here to assist.
Launched in August, Betts Bakes owner Betty Morin is offering her services, with items baked to order.
Morin can prepare everything from cookie platters to intricate cakes. She also offers gluten-free items.
Her standard cookies include, chocolate chip (with or without nuts), ginger, peanut butter blossoms (chocolate kiss on top), chocolate crinkles (powdered sugar on top), oatmeal raisin, macarons (vanilla, chocolate, lemon with various fillings), coconut macaroons, biscotti, rugelach, gingerbread people, decorated sugar cookies, pumpkin bars w/cream cheese frosting and brownies.
Morin said, "Most of my cookie recipes come from a cookie cookbook that my mother passed down to me from the early 1960s that is falling apart but has the most amazing memories tied to it. It's full of handwritten notes on favorite recipes and modifications that my mom or I made. I will never get rid of that book."
If you have a family recipe that you love and won't have time to make, Morin will bake it for you.
During Halloween and Thanksgiving, Betts Bakes featured pumpkin, apple and lemon meringue pies, which will still be available. She is now adding a chocolate meringue pie for residents to purchase. CTN received a small taste, and it was delicious.
Her standard cakes will still be available, and she is adding a chocolate or vanilla cake with peppermint sprinkles and peppermint buttercream or chocolate or vanilla cake with pale blue icing and snowflakes. Cupcakes will be available either with sprinkles or decorated as the Grinch.
Morin, who had morphed from film production to music production to a frozen food business, had always dreamed of opening a bakery. It took Covid and virtual meetings to open that door.
She was on the business side of healthy, frozen food entrees, which were sold in Gelson's and Bristol Farms. That business was put on hold during Covid, because of supply issues.
Then her husband, who has 20 years of sobriety in AA, suggested that she bake a cake to be given to someone celebrating a year of sobriety in that program. One cake led to many cakes.
People started requesting cakes for birthdays and other celebrations, and Morin found herself propelled into a new career.
"Baking is very satisfying to me. It can be almost meditative, and I love the creative part of it, especially when I'm trying new things or decorating cakes," the Palisades resident said.
"My biggest concern was whether I would enjoy baking if I 'had' to do it, but so far that hasn't been a problem," she said. "I still love it."
Go to bettsbakes.com to see choices and prices. Morin said she's open to special requests. (310) 310-2983.