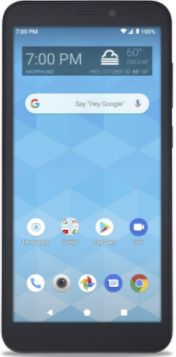 Resident Carol Bruch sent the following information for those who might need some financial assistance regarding wireless service.
She received a text on December 22: "Know someone who needs help making ends meet? Eligible CA residents get FREE data+talk+text and a smartphone with Assurance Wireless, part of the T-Mobile family." Visit assurancewireless.com.
She said that learning who was eligible under California's plan took some research. On the Assurance website, it notes that the California LifeLine Program provides discounts on phone services to qualified households. This consumer program of the California Public Utilities Commission helps to lower consumers' phone bills. Consumers must be approved before receiving the California LifeLine discounts. For more information on program eligibility, go to: www.cpuc.ca.gov/General.aspx?id=2752#qualify.
Bruch also sent this information to the Rabbi Emeritus at University Synagogue, who is mentioning it in the synagogue's weekly newsletter.
Federal Lifeline Assistance: 
Assurance Wireless is a federal Lifeline Assistance program. Lifeline is a government benefit program supported by the federal Universal Service Fund.
Qualifications:
Enrollment is available to individuals who qualify based on federal or state specific eligibility criteria. You may qualify if you are on certain public assistance programs, such as Medicaid or Supplemental Nutrition Assistance Program. One can also qualify based on your household income.
Proof of Eligibility:
You must provide proof of program participation or proof of income.
One Account Per Household:
The Lifeline Assistance program is available for only one wireless or wireline account per household. Separate households that live at the same address are eligible, including residents of homeless shelters and nursing homes. Residents with temporary addresses are also eligible.
"I hope you will spread the news," Bruch said, noting that this could help those who need aid in making ends meet.