Editor's note: When Palisadian Alan Eisenstock is not researching and writing one of his nonfiction books (18 thus far!), he pursues what he calls "a crazy labor of love side project" that he started a year ago: sending a weekly Covid-themed playlist of songs to his family and friends. These playlists (which can be downloaded on Spotify CLICK HERE span rock 'n' roll and pop music from the 1950s to 2020, and Eisenstock adds one or two lines of commentary about each song that is clever, amusing and informative.)
Hi, Everyone,
According to a recent medical study, people who wear glasses are three times less likely to contract COVID. We, of the four-eyed persuasion, apparently spend less time touching our faces, thus keeping the virus at bay. What to do? Idea! Here are 25 songs by bespectacled artists and/or songs about having vision issues. Listen up!
"Oh Boy!" Buddy Holly & The Crickets. Famous four-eyed rocker and all-time great. Love this song from The Chirping Cricketsalbum. Buddy was born in Texas, a son of the Great Depression. He died in a plane crash at age 22.
"Oh, Pretty Woman" Roy Orbison. Prominent glasses-wearer, known as the "Caruso of Rock" because of his operatic singing style. Also born in Texas. This was Roy's biggest hit, from 1964, selling seven million copies.
"I've Got A Woman" Ray Charles. A staple of our playlists, Brother Ray aka "The Genius," wrote and sang this joyous, gospel-ish song from 1954, one of his first big hits.
"Help!" The Beatles. John wrote and sings lead, from the movie of the same name. Once he left the band and took up with Yoko, John became a passionate glasses-wearer, usually wire rims. I used to wear wire rims. I looked fab.
"Move Over" Janis Joplin. Another Texan! She mainly wore sunglasses but that counts. The gravel-voiced queen of R&B/soul/rock sings one of my favorite JJ songs. She is the subject of Leonard Cohen's explicit song "Chelsea Hotel #2" about a one-nighter they had.
"There Will Be A Light" Ben Harper, The Blind Boys of Alabama. LOVE this song and the combination of voices. The Blind Boys is a gospel group and has performed everywhere and for everyone, even at the White House. Obviously not for the previous denizens of the WH who preferred Kid Rock.
"There She Goes Again" Marshall Crenshaw. Alt-indie rocker Marshall, from Detroit, not only wears glasses but models himself after Buddy Holly and played John Lennon in Beatlemania. Love this song from 1982.
"Alison" Elvis Costello. One of my all-time favorites, Elvis, born Declan Patrick MacManus, sings one of my–and Bobbie's–all-time favorite songs. Elvis recorded this in 1977 on his brilliant first album My Aim Is True. Allegedly, he wrote the song about a woman he saw working in a supermarket obviously wearing a red dress.
"I'd Rather Go Blind" Etta James. Jazz, blues, R&B, soul, gospel… Etta sings it all. This song from 1968 has become a blues/soul classic.
"Can't Find My Way Home" Blind Faith. Eric Clapton, Steve Winwood, Ginger Baker, and Ric Grech formed this supergroup in 1969. This is probably their most famous song. They were all dying to work together. They broke up after one album and one tour.
"Turned Up Too Late" Graham Parker & The Rumour. English rocker formed his band The Rumour in 1976. This song is off their second album, Heat Treatment.I love this bespectacled British pub rocker.
 "Your Song" Elton John. From 1970. This is probably my all-time favorite Elton song. Elton claims to own 250,000 pairs of glasses. In fairness, some are sunglasses.
"Doctor My Eyes" Jackson Browne. Great song from 1971 about perhaps a spiritual search. I say, no. It's about Jackson telling his ophthalmologist, "I can't see, give me glasses."
"I Can't See Nobody" Bee Gees. The brothers Gibb from 1967 write and sing this harmonious and ungrammatical account of needing glasses. Not really. Apropos of nothing, I started wearing glasses in the first grade.
"Hold On" Alabama Shakes. Soul/R&B and super guitarist Brittany Howard (glasses) wrote this killer song in 2012, which Rolling Stone called the best song of the year. I hear some Janis Joplin influence but Britanny stands firmly on her own two feet. I love the name of her other band: Thunderbitch.
"Tears in Heaven" Eric Clapton. LOVE this song written in 1991 after the tragic death of Eric's four-year-old son, Conor. This version was recorded as part of a live concert that appeared on MTV Unplugged.
"Brown Eyed Girl" Van Morrison. Northern Irish superstar, late in life eyeglasses-wearer and well-known kvetch. Van the Man sings one of the greatest songs ever. Written in 1967, it stands the test of time. The Sweet Inspirations sing backup.
"A World Without Love" Peter and Gordon. British pop duo. Paul McCartney wrote this song in 1964 about his then-girlfriend, Jane Asher–Peter's sister. Peter (glasses) and Gordon recorded it and watched it sell a million records. Later, Peter became a famous record executive. Gordon became a guy named Gordon.
"In A Little While" U2. Love this lesser-known 2000 song by the famous Dublin rockers. Paul Hewson (Bono) wrote this about recovering from a hangover. In 1970, a friend nicknamed the bespectacled Paul "Bono Vox," which means "Good Voice."
"I Do" Lisa Loeb. Cool song by singer/songwriter/actor and Brown University graduate who, yes, wears glasses. For some unknown reason, she appeared in two episodes of the Netflix sitcom Fuller House.
"You Are The Sunshine Of My Life" Stevie Wonder. 1973 smash hit written and performed by Stevland Hardaway Morris aka Stevie Wonder. From Talking Book,one of the best albums ever.
"Dawned On Me" Jeff Tweedy. The lead singer and force behind Wilco, this is from Jeff's first solo album, Together At Last. The Tweed man and I both wear glasses and suffer from migraines.
"(There's) No Gettin' Over Me" Ronnie Milsap. Blind from birth, Ronnie turned out 35 number one country hits over his long career. I cannot get this song out of my head. LOVE.
"Light My Fire" Jose Feliciano. Born in Puerto Rico, Jose's family moved to Spanish Harlem when he was three. He eventually started playing and singing in coffeehouses in Greenwich Village. He didn't get paid; he passed the hat. His 1968 version of The Doors' "Light My Fire" was a huge hit, released only a year after the original.
"Blinded By The Light" Bruce Springsteen. What about the vastly more successful 1977 cover by Manfred Mann's Earth Band, you ask? Uh, no. The Boss takes us home with his better and longer original from Greetings From Asbury Park, N.J.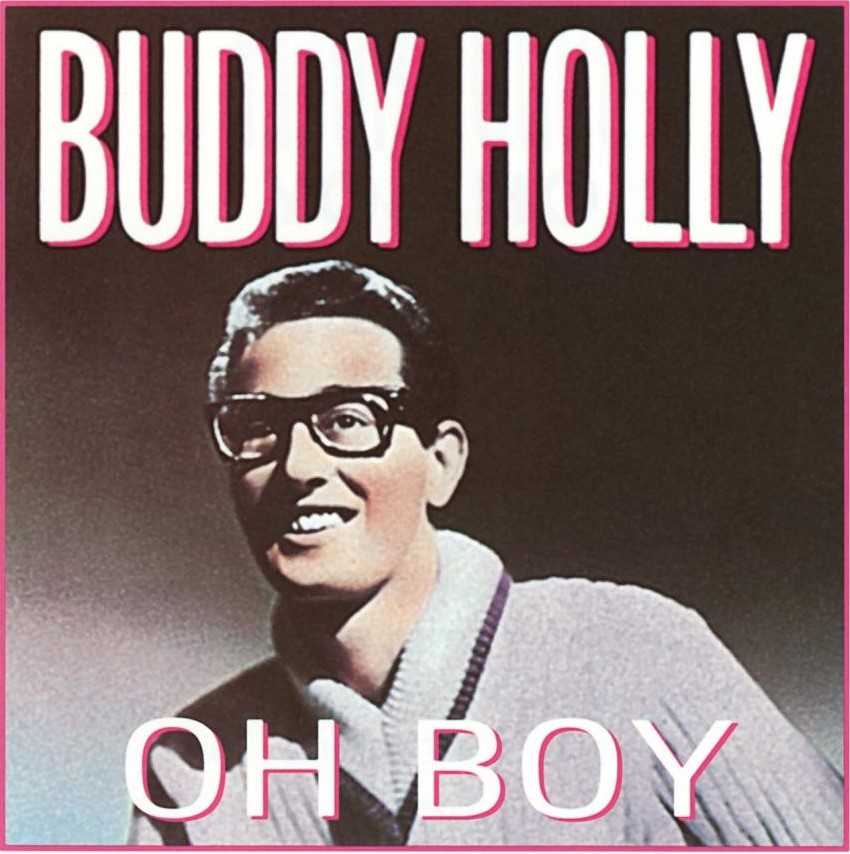 There you have it… 25 "eye tunes" celebrating musicians who wear glasses. Some advice…
Don't Forget to Disinfect… and… PLAY IT LOUD!
The link again: CLICK HERE.
Fact Check
Elton does claim to have 250,000 pairs of glasses. I get nauseous if I switch to my second pair.
A friend did give Bono the nickname "Bono Vox." You have to admit Bono is cooler than Paul Hewson.
LAST WEEK'S POLL QUESTION:
"Border" songs, Bruce v. Willie. Bruce by a mile of border fence.
THIS WEEK'S POLL QUESTION:
Iconic glasses wearer–Buddy Holly or Roy Orbison? Who you got?
Until next week,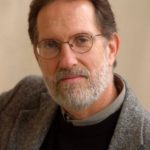 Thanks,
Alan