(Editor's note: Palisadian Alan Eisenstock's 19th book "Redeeming Justice" co-written with Jarrett Adams, came out in September and was named the Best Book of that month by Amazon. "A consuming tale of a broken legal system, its trail of ruin and the fortitude needed to overcome its scarring."
When Eisenstock is not writing, he pursues what he calls "a crazy labor of love side project" that he started in March 2020: sending a weekly Covid-themed playlist of songs to his family and friends. These playlists (which can be downloaded on Spotify click here span rock 'n' roll and pop music from the 1950s to 2020, and Eisenstock adds one or two lines of commentary about each song that is clever, amusing and informative.)
Hi, Everybody,
Scary thought. The Los Angeles Times reports that a third of the people who have contracted the Omicron variant may be susceptible to "long COVID," meaning symptoms lasting three months or more. What to do? Idea. Here are 23 songs with "long" in the title. Listen up!
"Long Tall Sally" Little Richard. Richard Wayne Penniman aka Little Richard aka "The Architect of Rock 'n' Roll" recorded this smash in 1956. Little Richard screamed the lyrics that he co-wrote with Robert "Bumps" Blackwell and Enotris "Excuse Me" Johnson.
"Long Train Runnin'" The Doobie Brothers. Big hit from the first incarnation of this famous rock band from San Jose. Band member Tom Johnston wrote this song in 1973, the last song to be included on their album The Captain and Me.
"The Longest Time" Billy Joel. Billy goes doo-wop on this song from his 1984 An Innocent Man album. Harmonies, finger snaps, a bass guitar, and a drum–that's it. Billy was going for a "Frankie Lyman" sound and I think he succeeded.
"The Long And Winding Road" The Beatles. Paul wrote and sang this very sad song from 1970 and the album Let It Be. Did he write it to chronicle The Beatles' breakup? Phil Spector produced, adding a full "wall of sound."
"The Long Run" The Eagles. Henley-Frey 1979 song signaling the end of a road. This was the title song from their last studio album for Asylum Records and the last before their breakup. Don Henley may have the best voice in rock.
"How Long Has This Been Going On?" Ella Fitzgerald. Quintessential jazz singer and "The First Lady of Song" sings this achingly beautiful standard. The song was written by George Gershwin, with lyrics by Ira Gershwin from the 1928 musical Funny Face. 
"How Long" Ace. British band and one-hit wonders had this hit in 1974. Their main singer-songwriter, Paul Carrack, joined with Mike Rutherford of Genesis to form the band  Mike and the Mechanics. Their big hit, of course, was "Is That A Dipstick Or Are You Just Glad To See Me?"
"Long Black Veil" The Band. Once again we have the Johnny Cash tune on the playlist. I prefer The Band's version from their 1968 album Music From Big Pink. Big Pink was what The Band and Bob Dylan called the house in upstate New York where they stayed and recorded Dylan's The Basement Tapes.
"Long Cool Woman (In A Black Dress)" The Hollies. A major hit for the British band, written by members Allan Clarke, Roger Cook, and Roger Greenaway. The song came out in 1972 and is noteworthy for being a smash–after Graham Nash left the group.
"I've Been Loving You Too Long" Otis Redding. The pride of Dawson, GA and one of the greatest R&B singers of all time, belts this plaintive 1965 ballad written by Otis and Jerry Butler. An almost legendary lineup of session musicians backs up Otis's vocals, among them Booker T. Jones on keyboards, Isaac Hayes on piano, and Steve Cropper on guitar. LOVE.
"It Won't Be Long" The Beatles. A John Lennon composition and the opening track from their second UK albumWith The Beatles, released in 1963. In the U.S. the song appeared on Meet The Beatles, released a year later. Question: do we care?
"So Long, Marianne" Leonard Cohen. Marianne is Cohen's close friend Marianne Jensen. The 1967 song from Leonard's first album has been covered by many artists from Beck to Suzanne Vega to Bryan Hyland, who also recorded "Itsy Bitsy Teenie Weenie Yellow Polkadot Bikini."
"The Long Way Home" Norah Jones. Silky-voiced Norah covers this Kathleen Brennan-Tom Waits song, off of her 2004 album Feels Like Home. My granddaughter had a raspy voice last week. She sounded like Tom Waits.
"It Won't Be Like This For Long" Darius Rucker. Darius, a country star from Charleston, S.C., earned early fame as the lead singer of Hootie & The Blowfish. He co-wrote this touching ballad about life going by too fast with Chris DuBois and Ashley Gorley. 
"Long Long Time" Linda Ronstadt. Gotta have Linda! And two "longs" in the title. Linda can sing anything and I dig this 1970 love song written by Gary White.
"Longer And Stronger" Sharon Jones & The Dap-Kings. Funk/Soul/R&B super singer from Bed-Stuy. The late great Ms. Jones spent years working as a corrections officer at Rikers Island and made her first record at age 40. Some called her the "Female James Brown."
"Long Ago and Far Away" James Taylor. Honey-voiced JT recorded this sweet, semi-hit in 1971 from his album Mud Slide Slim and the Blue Horizon. Joni Mitchell sings backup and Carole King plays piano. Got to have this one.
"Long As I Can See The Light" Creedence Clearwater Revival. Swamp rockers from the swamp known as El Cerrito, California.  Frontman and all-everything musician John Fogerty wrote and sings this 1970 bluesy ballad. He also plays saxophone. LOVE.
"Don't Wait Too Long" Madeleine Peyroux. Jazz and blues stylist Ms. Peyroux was born in Athens, GA and then moved to Paris with her mother when her parents divorced. She received her musical education in France. She sang this song, her biggest hit, in 2004, which she co-wrote with Larry Klein and Jesse Harris.
"Long Monday" John Prine. Funny, smart, brilliant songwriter Prine co-wrote this with Keith Sykes. The song appeared on his 2005 album Fair And Square,which won the Grammy for Best Contemporary Folk Album. John died from Covid in 2020.
"Long May You Run" The Stills-Young Band. Well, I had this song on the playlist for two days… and then Spotify realized that the "Young" in this band was Neil Young so they pulled the song. Sorry.
"A Long December" Counting Crows. Alternative rock band out of Berkeley, CA, led by Adam Duritz. Adam wrote this big 1996 hit after a friend was hit by a car.
"All Night Long (All Night)" Lionel Richie. Pop icon Richie, from Alabama, recorded this smash hit in 1983. Richie, formerly of the R&B band The Commodores, combines a little of that soul with a little calypso. We end with a "long" peppy song.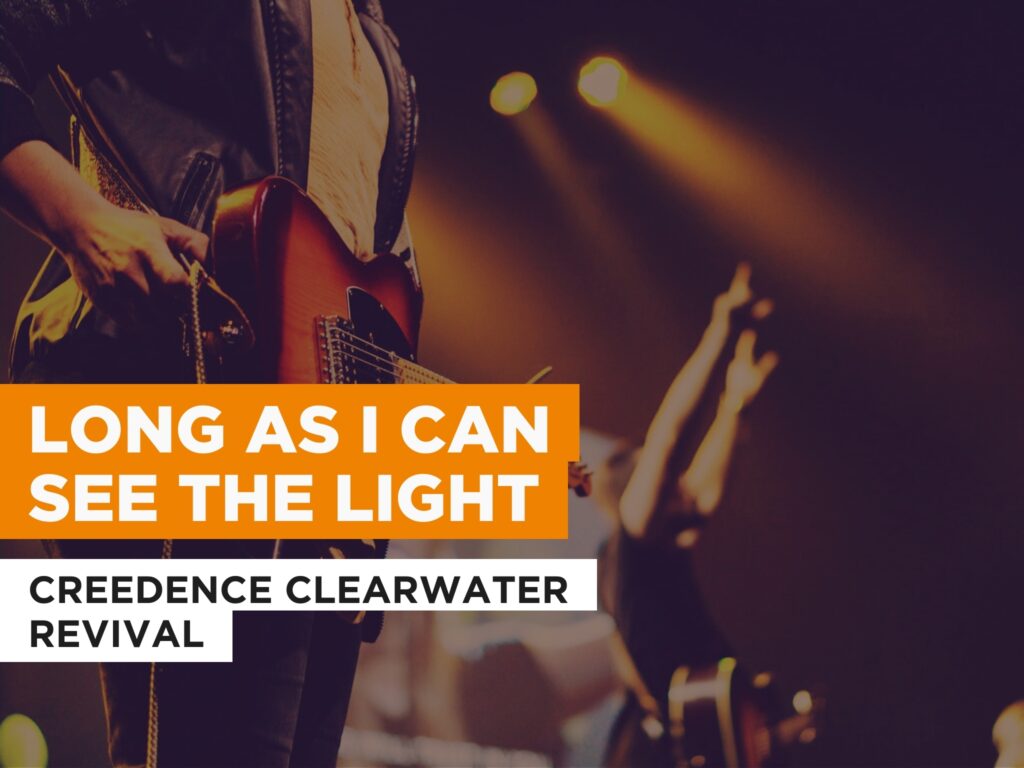 There you are…23, well, 22, "long" songs. Some advice:
Don't Forget To Disinfect and… PLAY IT LOUD!
The link again: click here
Fact Check
Enotris Johnson's nickname was not "Excuse me." I just thought it went well with Robert "Bumps" Blackwell.
Mike and the Mechanics did not write a song called "Is That A Dipstick Or Are You Just Glad To See Me?" but they should have.
For a few days, my granddaughter did sound a little like Tom Waits.
I did have "Long May You Run" on the playlist for two days until Spotify pulled it due to Neil Young's protest of Joe Rogan.
LAST WEEK'S POLL QUESTION:
In a shocker to me, The Beatles' mediocre "I'm A Loser" beat The Stones' excellent "Out of Time." I'm pulling the voting machine.
THIS WEEK'S POLL QUESTION:
The Band "Long Black Veil" or Otis Redding "I've Been Loving You Too Long"–who you got?
I'm taking a one-week hiatus… traveling for business… so I'll see you in two weeks.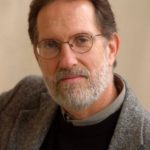 Thank you,
Alan Eisenstock