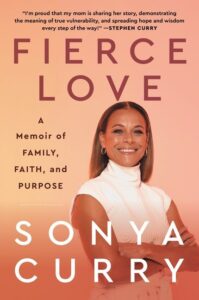 (Editor's note: Palisadian Alan Eisenstock's 20th book, "Fierce Love," came out May 3. He wrote it with Sonya Curry, the mom of NBA Legend Stephen Curry. A copy of the book  can be found at Collections Antiques and Books on Antioch Street in Pacific Palisades.
When Eisenstock is not writing, he pursues what he calls "a crazy labor of love side project" that he started in March 2020: sending a weekly Covid-themed playlist of songs to his family and friends. These playlists, which can be downloaded on Spotify  click here span rock 'n' roll and pop music from the 1950s to 2020, and Eisenstock adds one or two lines of commentary about each song that is clever, amusing and informative.)
Hi, Everyone,
Got Covid? Take it easy! Doctors and the CDC are now theorizing that those who contract Covid often don't get enough rest during recovery, which may be why we 're seeing a Covid rebound effect. Taking time off from work and simply staying in bed is part of the prescription. Easier said than done. What to do? Idea. Here are 18 songs about "taking it easy," "slowing down," "laying down"– you get the idea. Listen up!
"Slow Down" The Beatles. Originally written and recorded by Larry Williams in 1957, The Beatles covered this raucous rocker in 1964. "Baby, slow down, now you're moving way too fast." Slow down, especially if you have Covid.
"Time Won't Let Me" The Outsiders. One-hit wonders from Cleveland. This 1966 song, their one hit, was written by their guitarist Tom King. You have to take time off to recover from Covid, but… "time won't let me."
"Take It Easy" Eagles. Jackson Browne and his buddy Glenn Frey, who lived in the same apartment building in Echo Park, in L.A., collaborated on this great song and huge hit in 1972. Good advice. LOVE.
"Lay Down Sally" Eric Clapton. Clapton co-wrote this country ditty with Marcella Detroit and George Terry and put it on his 1977 album Slowhand. If Marcella Detroit is her real name, then my real name is Alan Holyoke.
"Mellow Yellow" Donovan. Scottish singer-songwriter Donovan Leitch had a string of hits in the sixties, including this one from 1967. The song is allegedly about getting high from smoking bananas, which, by the way, doesn't get you high. Paul McCartney sings backup.
"Mellow Mood" Bob Marley & The Wailers. The Jamaican ska & reggae legends sing about getting high. Well, what else is new? There was actually a drink called "Marley's Mellow Mood" that was made from valerian root, lemon balm, chamomile, and some other disgusting stuff.
"All The Time In The World" The Subdudes. New Orleans swamp rockers sing this 1996 party song from their album Primitive Streak. Take your time if you have Covid. Take all the time in the world.
"We Have All the Time In The World" Louis Armstrong. Iconic trumpeter and jazz vocalist with a voice like sandpaper. "Satchmo" or "Pops" records a 1969 John Barry/Hal David song that made its way into the James Bond film On Her Majesty's Secret Service.
"Two Weeks" Grizzly Bear. Brooklyn alt rockers recorded this 2009 hit with backup singing from Victoria Legrand of the dreamy rock group Beach House. My message? If you come down with Covid, you should rest for two weeks.
"One Week" Barenaked Ladies. Okay, you can't afford to rest for two weeks? Go for a week. Here are Canadian rocking melody makers with their biggest hit, from 1998.
"Chasing Cars" Snow Patrol. Northern Irish-Scottish alternative rockers with their biggest hit. You need to lie down, rest, and think about chasing cars. In other words, do nothing. Plus, this is one of my wife's favorite songs. LOVE (Both wife & song).
"Daydream" The Lovin' Spoonful. One of my favorite bands, led by John Sebastian. John wrote this 1966 classic, sings lead, plays harmonica, and whistles.
"Take Some Time" Wilderado. Rock group out of Tulsa, Oklahoma. Main band members are Max Rainer and Tyler Wimpee. They're new — really new — and I like this song and it fits our list, so relax, chill, check it out.
"Someone to Lay Down Beside Me" Linda Ronstadt. Karla Bonoff wrote this song, which became a big hit for Linda in 1976. Karla sings backup on this song– her song — on Linda's album Hasten Down the Wind, which is a Warren Zevon song.
"Angel Dream (#4)" Tom Petty & The Heartbreakers. Gainesville, Florida's finest rock band led by one of the most underrated songwriters. Here Tom & company provide the soundtrack to the 1996 film She's The One, written and directed by Edward Burns. LOVE.
"Lay Down Beside Me" Alison Krauss, John Waite. Bluegrass-country singer Krauss and English pop singer Waite combine on this country music classic written by Don Williams in 1977. Kenny Rogers first sang the song, but I prefer Krauss and Waite. Lay down already. Rest.
"All Is Well" Avi Kaplan, Joy Williams. Kaplan, a basso profondo and charter member of the a cappella group Pentatonix, teams up with Joy Williams, formerly of the folk duo Civil Wars, on this gorgeous song. In our Covid playlist journey, you've rested enough, and all is well! LOVE.
"The 59th Street Bridge Song (Feelin' Groovy)" Simon & Garfunkel. We end with this 1966 classic from Parsley, Sage, Rosemary and Thyme." Slow down, you're moving too fast…"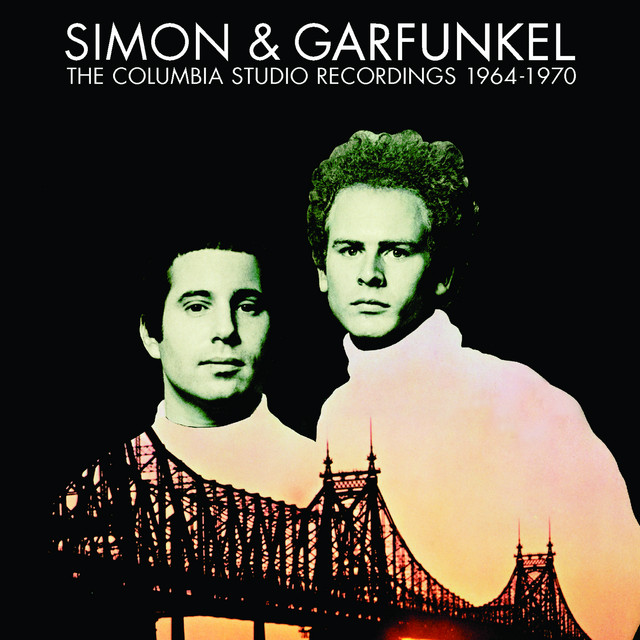 And there we are –18 songs about resting, laying down, etc. Some advice:
Don't Forget To Disinfect and… PLAY IT LOUD!
The link again:  click here.
Fact Check
Marcella Detroit's real name is Marcella Levy, but she was born in Detroit.
'Mellow Yellow' is about getting high from smoking bananas. Do not try it at home. Your house will smell like a tire factory.

LAST WEEK'S POLL QUESTION:
"Teach Your Children" skipped past "God Bless The Child."
THIS WEEK'S POLL QUESTION:
Battle of the apostrophes: "Daydream" by The Lovin' Spoonful v. "Feelin' Groovy" by Simon & Garfunkel. Who you got?
And that's it for this week.
Thanks again,
Alan