(Editor's note: Palisadian Alan Eisenstock's 20th book, "Fierce Love," came out in May. He wrote it with Sonya Curry, the mom of NBA Legend Stephen Curry.  A copy of the book can be found at Collections Antiques and Books on Antioch Street in Pacific Palisades.
When Eisenstock is not writing, he pursues what he calls "a crazy labor of love side project" that he started in March 2020: sending a weekly Covid-themed playlist of songs to his family and friends. These playlists, which can be downloaded on Spotify click here span rock 'n' roll and pop music from the 1950s to 2020, and Eisenstock adds one or two lines of commentary about each song that is clever, amusing and informative.)
Hi, Everyone,
So many people are testing positive for Covid that it almost feels like an epidemic! Without doubt, the two sweetest words in the English language have become "I'm negative!" What to do? Idea. To celebrate a negative Covid test, here are 23 songs with the word "no" in the title. Listen up!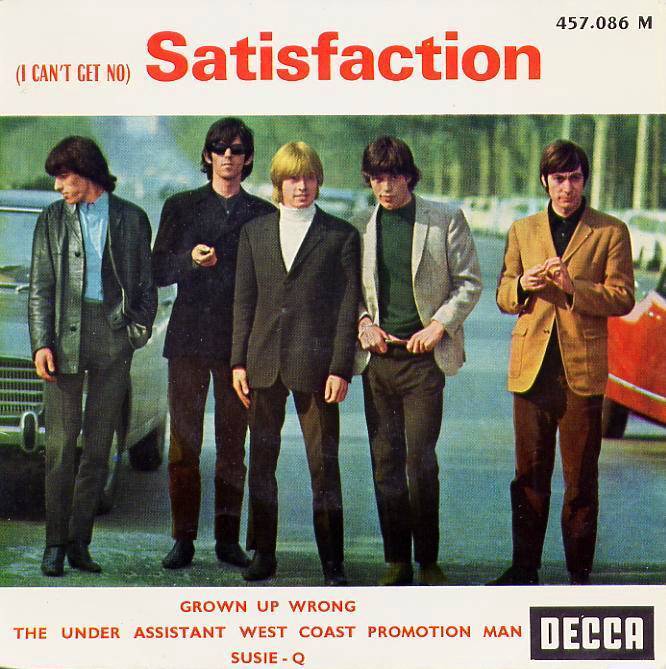 "(I Can't Get No) Satisfaction" The Rolling Stones. A rock classic and one of the most famous songs of all time, from 1965 and the album Out Of Our Heads. Several culture critics considered the song too sexually aggressive for the times. PS Keith Richards said he wrote the song in his sleep. Whatever that means.
"Tell Her No" The Zombies. Another English band and another huge hit from 1965. Zombie band member Rod Argent wrote this smash hit.
"No Time" The Guess Who. Canadian rockers had this big hit in 1969. Band member and co-writer Randy Bachman called this "our country rock song." Lots of big hit "no" songs in the sixties.
"You're No Good" Linda Ronstadt. The lead single from Heart Like A Wheel, Linda's essential 1974 album of covers. Clint Ballard, Jr. originally wrote the song for Dee Dee Warwick in 1963. It's great. I just have to go with Linda.
"No Reply" The Beatles. From 1964 and the album Beatles For Sale. John Lennon wrote this song about a young man on holiday unable to connect with his apparently faithless girlfriend. John was lying on a beach in Tahiti when the song came to him.
"Ain't No Sunshine" Bill Withers. Great song, great singer-songwriter, and the most famous resident of Slab Fork, West Virginia. This huge hit from 1971 was produced by Booker T. Jones and features Stephen Stills on guitar.
"No Surrender" Bruce Springsteen. Recent grandpa Bruce put this song on his essential 1986 album Born In The U.S.A. at the urging of Stevie Van Zandt. Presidential candidate John Kerry used the song as the main theme of his campaign. Great song, meh campaign. "We learned more from a three-minute record, baby, than we ever learned in school…"
"Caroline, No" The Beach Boys. Brian Wilson and Tony Asher co-wrote this song, a gorgeous ballad, from the all-time great album Pet Sounds. The song is an exquisite ballad about the loss of innocence.
"Ain't No Mountain High Enough" Marvin Gaye, Tammi Terrell. "The Prince of Soul" and Thomasina Winifred Montgomery aka Tammi Terrell combined on a series of dynamic duets. Ashford and Simpson wrote this big hit in 1967.
"No More Mr. Nice Guy" Alice Cooper. Born Vincent Damon Furnier in Detroit, Alice became more of an act than a singer, known as "The Godfather of Shock Rock." This is his biggest hit, which he co-wrote in 1973. It's become a rock anthem.
"No Woman, No Cry" Bob Marley & The Wailers. Reggae giants sing this famous 1974 hit. When critics were asked the meaning of the song, a few confirmed: it's about a man asking a woman not to cry. Deep.
"Ain't No Man" The Avett Brothers. North Carolinian brothers Scott and Seth provide heavenly harmonies on this excellent song from their heartfelt 2016 album True Sadness. LOVE.
"No Surprises" Radiohead. English alt-art rockers and one of the most influential bands ever released this song as a single from their seminal 1997 album OK Computer. My son and I saw them at the Hollywood Bowl. They kind of blew my mind. LOVE.
"Say No To This" Hamilton soundtrack. Alexander Hamilton embarks on an adulterous affair and the crap hits the fan–set to music and rap lyrics. This may be my favorite song from the musical, though every song is great.
"No Milk Today" Herman's Hermits. Brit pop band and sixties hit machine, led by Peter Noone. I always read his last name as "no one." This 1966 hit, another "no" song, was written by Graham Gouldman.
"No Expectations" Joan Baez. Singer-songwriter-activist Baez was born in NY and traveled extensively, settling in Massachusetts at one point. This 1968 song was written by Mick Jagger and Keith Richards, recorded by The Stones, and later covered by Johnny Cash among others. I like Joan's 1970 version best. Apropos of nothing, her father was on the faculty at MIT.
"Hey, That's No Way To Say Goodbye" Leonard Cohen. Canadian singer-songwriter-poet and music legend Leonard wrote this song in 1966 while staying in a stiflingly hot room in some crap hotel near Penn Station. Judy Collins, Feist, Roberta Flack and others have covered the song. LOVE.
"no body, no crime" Taylor Swift, HAIM. Ms. Swift, the Grammy machine, shares the spotlight on this song with the band of sisters, HAIM. The song is produced by Aaron Dessner from The National and comes from her 2020 smash album Evermore. Taylor also calls herself Nils Sjoberg.
"No More Songs" Phil Ochs. Singer-songwriter and protest singer Ochs recorded a slew of topical and folk songs in his short career. He wrote this powerful anti-war song in 1970. A wild and mean drunk, Ochs likely died of alcoholism. He was 35.
"No Thing" Van Morrison. Northern Irish blue-eyed soul legend. This song appears on his 2008 album Keep It Simple. Van said that this album reflects all of his influences–folk, blues, soul–and on this song he thought of Curtis Mayfield.
"No Hard Feelings" The Avett Brothers. Our second song on the playlist by the Avetts, also from their album True Sadness. The song is about how you might feel when you die. Let's just hope you test negative.
"Don't Come Around Here No More" Tom Petty & The Heartbreakers. Tom Petty and Dave Stewart of the Eurythmics wrote this song together in 1985. Stewart says he heard Stevie Nicks of Fleetwood Mac utter this phrase at a party at her house. The result is a collaboration with Petty and one of Tom's best songs.
"Ain't No Stoppin' Us Now" McFadden & Whitehead. Gene and John from Philly wrote many R&B hits of the seventies. This is their signature song and biggest hit from 1979. No stoppin' us–especially if we test negative.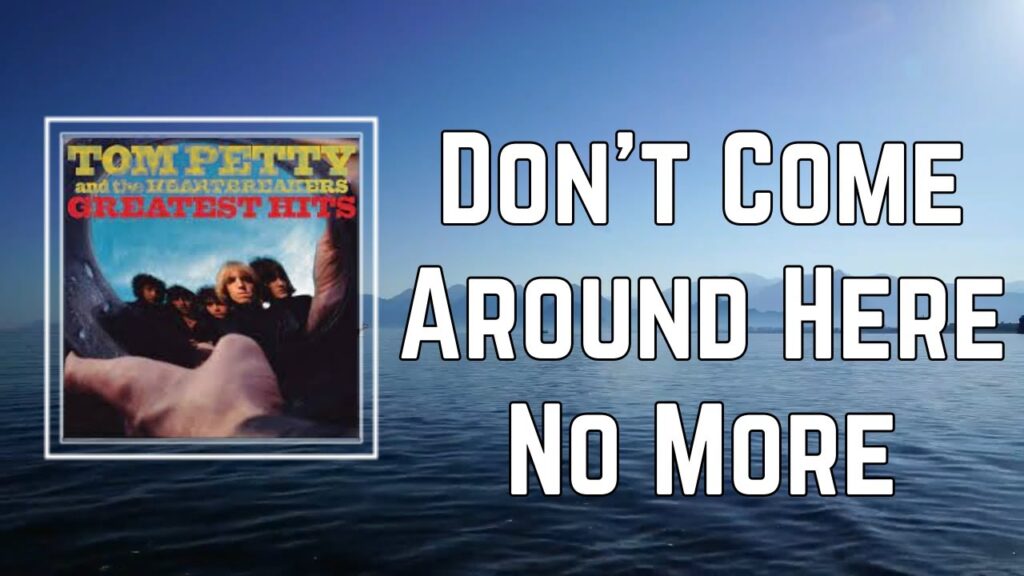 And there we are — 23 songs with "no" in the title. Some advice:
Don't Forget to Disinfect and… PLAY IT LOUD!!!!
The link again: click here.
Fact Check
Keith Richards did write "Satisfaction" in his sleep. Somehow.
Taylor Swift does sometimes use Nils Sjoberg as a pseudonym.
Joan Baez's dad did teach at MIT.
LAST WEEK'S POLL QUESTION:
"Feelin' Groovy" happily destroyed "Daydream."
THIS WEEK'S POLL QUESTION:
Two topnotch "no" ballads: "Ain't No Sunshine" by Bill Withers or "No Woman, No Cry" by Bob Marley. Who you got?
PLAYLIST SCHEDULE ALERT!!!! 
I'm going on vacation. Man, do I need it. The next playlist will be… AUGUST 19!!!
You can always access previous playlists at my website: alaneisenstock.com  Just click on: "Playlists" on the homepage.
Thanks, as always, for listening and reading.
See you in August,
Alan