(Editor's note: Palisadian Alan Eisenstock's 19th book "Redeeming Justice" co-written with Jarrett Adams, came out on September 14 and was named the Best Book of September by Amazon. "A consuming tale of a broken legal system, its trail of ruin and the fortitude needed to overcome its scarring."
When Eisenstock is not writing, he pursues what he calls "a crazy labor of love side project" that he started in March 2020: sending a weekly Covid-themed playlist of songs to his family and friends. These playlists (which can be downloaded on Spotify click here) span rock 'n' roll and pop music from the 1950s to 2020, and Eisenstock adds one or two lines of commentary about each song that is clever, amusing and informative.)
Hi. Everyone,
According to an article in the December 10 Los Angeles Times, deaths on U.S. roadways have increased during the pandemic. A researcher suggests that Americans stressed out by Covid are releasing their anxieties on the road, resulting in more car crashes. What to do? Idea. Here are 19 "car" and "driver" songs. Listen up!
"Drive My Car" The Beatles. The Lads start us off with this Paul composition from 1965, the lead song from Rubber Soul. "Baby, you can drive my car" has a double meaning. Either he's a starlet's chauffeur and/or they're having sex. That's what Paul said, anyway.
"No Particular Place To Go" Chuck Berry. Born in St. Louis, Chuck has been called the "Father of Rock & Roll." This crazy song from 1964 starts with a rambunctious driver (Chuck) going parking with his girlfriend and then giving up and going home because they can't figure out how to undo her seat belt. And I thought I was unmechanical.
"Little Deuce Coupe" The Beach Boys. The iconic band from Hawthorne, CA recorded an entire album of car songs in 1963, including this, the title song. Brian Wilson and Roger Christian co-wrote it and Mike Love sings lead.
"Mustang Sally" Wilson Pickett. "The Wicked Pickett" from Alabama recorded this big hit in 1967, a cover of a Mack Rice song. The gospel group The Sweet Inspirations backs up Mr. Pickett. "Guess you better slow that Mustang down!"
"Born To Be Wild" Steppenwolf. A bunch of musicians from Canada formed the band in L.A. led by lead singer John Kay. This monster hit from 1968 was written by Mars Bonfire.
"Fast Car" Tracy Chapman. Singer-songwriter Chapman wrote and recorded her signature song in 1987, the lead single from her first, self-titled album. We've had it on playlists before. I can't help it. LOVE.
"Freeway Of Love" Aretha Franklin. A little rock, a little soul, a little disco, and The Queen of Soul's supreme voice–this song has it all. A big hit for Aretha in 1985 co-written by Jeffrey Cohen and Narada Michael Walden. Clarence Clemons (The Big Man) of the E-Street Band blows sax.
"Drive" The Cars. The boys from Boston led by the late Ric Ocasek recorded what I consider their best song in 1984. Ric wrote it and sings lead. "Who's gonna drive you home tonight?"
"Little Red Corvette" Prince. You name it, the Prince of Minneapolis sang it, wrote it, recorded it–rock, R&B, jazz, funk. This 1982 classic comes from his album 1999. Remember when he changed his name to a symbol?
"Car Song" Woody Guthrie. Woodrow Wilson Guthrie was one of the most influential singer-songwriters of all time. A lifelong activist, Woody took time from a productive period in the mid-1940s to write this children's song, sometimes known as "Riding In My Car."
"Brand New Cadillac" The Clash. New Wave, punk rock, funk… whatever. Love The Clash. The Britishers covered this song for their 1976 album London Calling. Vince Taylor wrote the song in 1959. It was changed to "Cadillac" when the Swedish band Hep Stars covered it in 1965. Long history for a relatively obscure song.
"Watching The Wheels" John Lennon. Catchy song that John wrote after he retired from the music business to become a househusband. The song tells of his inactivity and boredom during those days. The song was released in 1981 after he was murdered.
"Life In The Fast Lane" The Eagles. Joe Walsh, Glenn Fry, and Don Henley wrote this rocker in 1976 from Hotel California. Critics said the group got "funkier" when they added Walsh. Agree.
"Riding With The King" John Hiatt. One of my favorite singer-songwriters, Hiatt wrote this bluesy ballad in 1983, the title song of his album. Later B.B.King and Eric Clapton covered it. Hiatt wrote additional lyrics to fit them.
"Down The Road" Van Morrison. Sir George Ivan Morrison, Northern Irish R&B/soul maven and well-known crank, goes a little bit country on this song from the 2002 album of the same name. This was Van's 29th studio album… and that was 20 years ago! The man is prolific.
"Car Wheels On A Gravel Road" Lucinda Williams. Another title song from an album! Not just any album. The Village Voice named Williams' breakthrough album the Best of 1998. Williams also won a couple of Grammys for it. She's simply a great songwriter.
"Road To Nowhere" Talking Heads. From 1985 and their album Little Creatures. David Bryne decided to branch out from his "arty rock" reputation and write a rock song. "I wanted to write a song that presented a resigned, even joyful look at doom," he said. Amen.
"(Get Your Kicks On) Route 66" Nat King Cole Trio. The great singer-pianist with Oscar Moore and Wesley Prince recorded this Bobby Troup travelogue ditty in 1946. The song has been covered by so many artists, including Chuck Berry, The Rolling Stones,  Depeche Mode, and Alvin and the Chipmunks. Nat first sang publicly doing a rendition of "Yes, We Have No Bananas" when he was 4.
"Thunder Road" Bruce Springsteen. Any excuse for Bruce and this classic, a fine ending for our car crash playlist.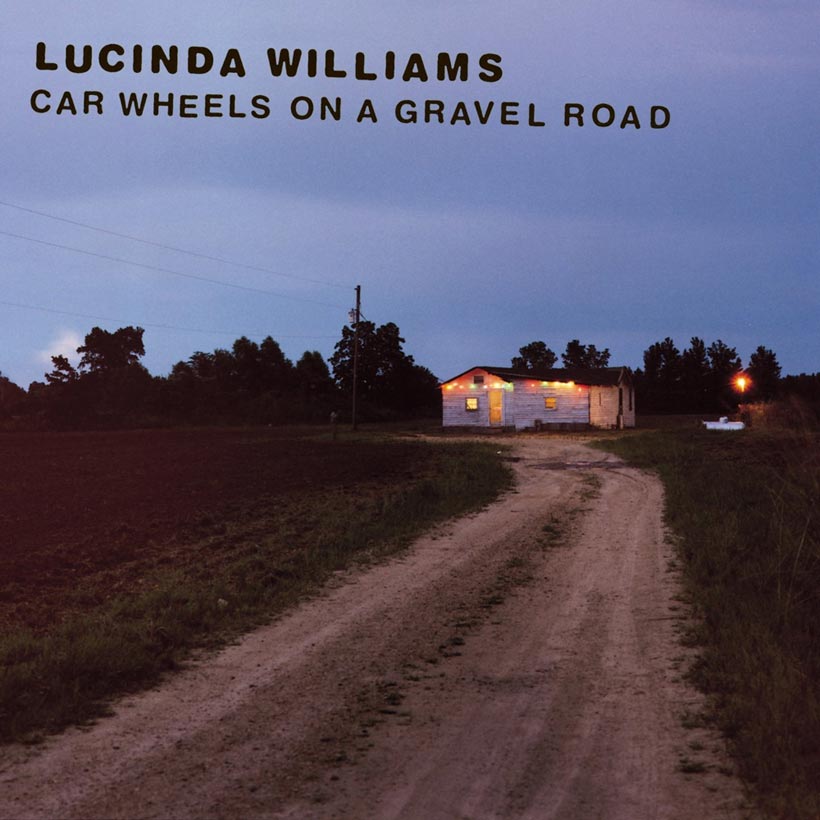 And we're done… 19 car crash songs to perk up your weekend! Some advice:
Don't Forget to Disinfect and… PLAY IT LOUD!
The link again: click here.
Fact Check
"Born To Be Wild" was written by Mars Bonfire, the pseudonym of songwriter Dennis Edmonton.
Yeah, yeah, yeah, Alvin and the Chipmunks did not cover "Route 66."
Nat Cole did sing "Yes, We Have No Bananas" when he was 4. When I was 4, I was learning to tie my shoes.
LAST WEEK'S POLL QUESTION:
In our second car-crash challenge, "Leader of the Pack" nosed past "Tell Laura I Love Her."
THIS WEEK'S POLL QUESTION:
Social interaction challenge. When is it customary and appropriate to stop saying "Happy New Year?"(1) Now (2) January 15 (3) February 1.
What do you got?
Until next week… and I'm done with car-crash songs, I promise,
Thanks,
Alan