(Editor's note: Palisadian Alan Eisenstock's 20th book, come out on May 3. He wrote it with Sonya Curry, Stephen's mom, click here.
When Eisenstock is not writing, he pursues what he calls "a crazy labor of love side project" that he started in March 2020: sending a weekly Covid-themed playlist of songs to his family and friends. These playlists, which can be downloaded on Spotify (click here.) span rock 'n' roll and pop music from the 1950s to 2020, and Eisenstock adds one or two lines of commentary about each song that is clever, amusing and informative.)
Hi, Everybody,
According to a Pew Research study, COVID has caused a serious upheaval in the U.S. labor market. So many people have quit their jobs that the study has given the phenomenon a name: "The Great Resignation." What to do? Idea. Here are 20 "quitting," "going," "holding on" songs. Listen up!
"Proud Mary" Creedence Clearwater Revival. CCR, one of my favorite bands, recorded this big hit in 1969, written by their main man, John Fogerty. Fogerty said that he wrote this song about a guy with a dead end job, quitting to see the world, after he returned from the National Guard.
"We Gotta Get Out Of This Place" The Animals. British R&B and funk band fronted by Eric Burdon. This 1965 smash was written by the husband-wife songwriting team, Barry Mann and Cynthia Weil. The song has been covered often by, among others, The Partridge Family. Sorry. I just shuddered.
"That's It–I Quit–I'm Movin' On" Sam Cooke. Called "The King of Soul," Sam recorded this hit in 1962, written by Roy Alfred and Del Serino. Sam was born Sam Cook and added the "e" for some reason. In 1964, Sam was shot and killed in a hotel room. It was called "justifiable homicide." Hmm.
"Go Your Own Way" Fleetwood Mac. Lindsey Buckingham wrote and sang this signature Fleetwood song, which could be an anthem for "The Great Resignation." I once saw Lindsey solo at McCabe's Guitar Shop in L.A. back in the day. He tore the place up.
"I've Had It" The Bell Notes. Early rock singing group formed in East Meadow, Long Island. This was pretty much their one hit, from 1958, the title expressing the motivation for quitting one's job. A group called Fabulous Poodles covered the song a few years ago.
"Hold On" Alabama Shakes. Brittany Howard, a legend in my mind, wrote and sings lead on this modern R&B classic from 2012 and the album Boys & Girls. LOVE. I'm playing it again.
"Stay" Maurice Williams, The Zodiacs. "Stay, don't quit your job!" I know. Not the lyrics. Maurice wrote this hit in 1960, later covered by Jackson Browne and Bruce Springsteen, Cyndi Lauper, The Four Seasons, and basically everyone, even Alvin and the Chipmunks.
"Shut Up And Let Me Go" The Ting Tings. British duo Katie White and Jules De Martino wrote and sang this big 2008 hit. Turn it up–dare you not to dance!
"Quitting Time" The Roches. Three folk singing sisters–Maggie, Terre, and Suzzy–from Park Ridge, NJ released this, their signature song, in 1979. Love their harmonies and these lyrics–"Talks have been terminated; payments have been stopped." Man.
"Should I Stay Or Should I Go" The Clash. Joe Strummer and Mick Jones lead my British punk/reggae favorites, called "The Only Band That Matters." This terrific 1981 song suggests hesitation before one decides on "The Great Resignation."
"Already Gone" Eagles. 1974 hard-rocking song written by Jack Tempchin and Robb Strandlund. This was the opening tune on the band's On The Borderalbum. Some people quit their jobs but have left mentally long before. That's not what the song's about, but…
"Gone, Gone, Gone" Robert Plant, Alison Krauss. Led Zeppelin frontman Plant and bluegrass goddess Krauss combine for a killer album, Raising Sand. Their harmonies soar on this cover of a 1964 Everly Brothers song. And, yes, they were romantically involved, according to my sources.
"9 to 5" Dolly Parton. Country legend Parton wrote this song for the movie 9 to 5, in which she appeared. Any playlist about quitting jobs must have this one. And P.S. Dolly is a tremendous songwriter.
"Take This Job and Shove It" Johnny Paycheck. Ohioan Paycheck had his biggest payday with this 1977 anti-job ditty written by David Allan Coe. His real name was Donald Eugene Lytle and he changed it to the catchier Johnny Paycheck.
"Hold On, I'm Comin' " Sam & Dave. Sam Moore (tenor) and Dave Prater (bass), R&B singers supreme, were given my favorite nickname: the "Sultans of Sweat." This monster 1966 hit, written by Isaac Hayes and David Porter, made them shvitz like crazy when they saw their massive sales.
"I Will Survive" Gloria Gaynor. Gloria, from Newark, was originally a singer with the jazz and R&B group, the Soul Satisfiers. She hit it big when disco came along, this 1978 tune becoming a smash. The song was written by Dino Fekaris and Freddie Perren. Any relation to Dave, our friend and accountant?
"I Want to Break Free" Queen. This 1984 oddity, written by the group's bassist, John Deacon, is really about breaking free–becoming the person you are meant to be, possibly trapped inside you. In Queen's famous music video, all the guys perform in drag.
"Grass Is Greener" St. Paul & The Broken Bones. Soul ensemble from Birmingham, Alabama, led by vocalist Paul Janeway. I've been trying to find an excuse to slip one of their songs into the playlist and here we are! You quit, you believe the grass is greener. The song will grab your gut. LOVE.
"I'm Movin' On" Ray Charles. Brother Ray recorded this country song by Hank Snow in 1959. Snow released his version in 1950 and many have covered the song, but you got to go with The Genius.
"Proud Mary" Tina Turner. We end where we began with "Proud Mary." Tina's version topped the charts and won Tina a Grammy. I love both versions. So, you decide.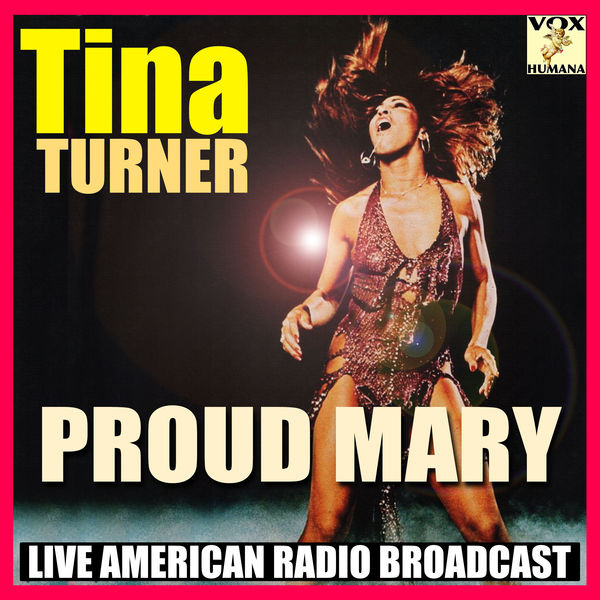 And that's it for this week–20 songs about "quitting your job due to Covid." Some advice:
Don't Forget to Disinfect and… PLAY IT LOUD!
The link again: click here.
Fact Check
"We Gotta Get Out of This Place" was covered by The Partridge Family. Oy.
Alvin and the Chipmunks did not cover "Stay."
The Fabulous Poodles did cover "I've Had It."
LAST WEEK'S POLL QUESTION:
"Everybody Hurts" and "Hurt So Bad" tied! Johnny Cash got no votes. Nada.
THIS WEEK'S POLL QUESTION:
Which "Proud Mary" do you fancy? Creedence or Tina? Who you got?
We've got holidays coming up… so, Happy Passover and Happy Easter!
See you next week,
Thanks,
Alan