(Editor's note: Palisadian Alan Eisenstock's 20th book, came out May 3. He wrote it with Sonya Curry, mom of NBA legend Stephen Curry click here.
When Eisenstock is not writing, he pursues what he calls "a crazy labor of love side project" that he started in March 2020: sending a weekly Covid-themed playlist of songs to his family and friends. These playlists, which can be downloaded on Spotify click here span rock 'n' roll and pop music from the 1950s to 2020, and Eisenstock adds one or two lines of commentary about each song that is clever, amusing and informative.)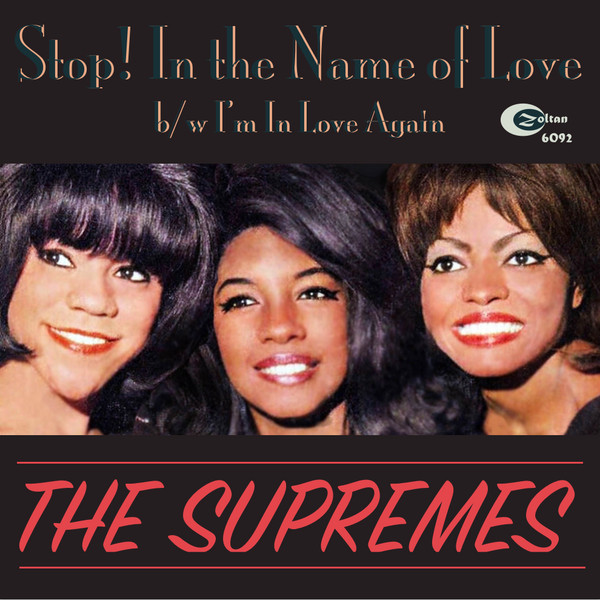 Hi, Everyone,
I still can't believe we're seeing an uptick in Covid cases, and then, incredibly, we hear we're likely facing the overturning of Roe v. Wade. To say I'm upset about it is an understatement. What to do? Idea. Here are 16 songs about "judges," "lawyers," "courts," "revolution," and, yes, abortion. Consider this my small protest. Listen up!
"Stop! In The Name Of Love" The Supremes. No, not the Supreme Court justices. The most successful "girl group" of all time, consisting of Florence Ballard, Mary Wilson, and Diana Ross. Holland-Dozier-Holland wrote this 1965 classic.
"I Fought the Law" The Clash. Joe Strummer and Mick Jones headed this London punk-ish band that critics called "The Only Band That Mattered." The Clash covered this song written by Sonny Curtis of The Crickets in 1960. The Bobby Fuller Four had a big hit with it in 1965. The Clash version came out in 1978. Are these dates going to be on the test?
"Here Comes The Judge" Shorty Long. R&B singer from Birmingham, AL, who was a two-hit wonder. This 1968 song that he co-wrote with Billie Jean Brown and Suzanne de Passe was his biggest hit. Shorty, born Frederick Earl Long, died in a boat accident in the Detroit River at the age of 29.
"Lawyers In Love" Jackson Browne. Jackson started as a songwriter for the Nitty Gritty Dirt Band and The Eagles, among other artists, then enjoyed a tremendous solo career. This is the lead single from his 1983 album of the same name. Jackson is his middle name. His first name is Clyde.
"Court And Spark" Norah Jones. Here's a "court" song that's written by Joni Mitchell, who is banned from Spotify. Herbie Hancock and Norah Jones combine here on this beautiful live rendition from a Joni retrospective.
"Lawyers, Guns and Money" Warren Zevon. Have to reprise the Excitable Boy and this 1978 favorite. I saw him in concert at the Roxy on Sunset. Warren downed like a gallon of Southern Comfort in the course of his incredible show. LOVE.
"Talkin' Bout A Revolution" Tracy Chapman. Folk hero from Cleveland. One of the best voices ever and this song describes what we may need to save pro-choice. She released it in 1988 and it certainly applies to today and our current political mess.
"Revolution" The Beatles. From 1968 and The White Album. Written by John Lennon who meant it as an ode to pacifism. The song was released as the B-side to "Hey Jude."
"I Am Woman" Helen Reddy. Singer/songwriter/activist from Melbourne, Australia. Helen wrote this in 1972 with Ray Burton. The song became her signature and possibly the theme song for the entire women's movement and a must for this playlist.
"Power to The People" John Lennon. John wrote this in 1971 as a sort of bookend to "Give Peace A Chance." The song appears on his 1971 album Imagine. The song became the theme for the 2016 and 2020 Presidential campaigns of Bernie Sanders.
"Oasis" Amanda Palmer. Singer/songwriter/pianist/performance artist Amanda MacKinnon Gaimon Palmer was born in New York, grew up in Boston, and attended Wesleyan University. She became one half of the duo known as the Dresden Dolls. This 1971 song about having an abortion comes from her album Who Killed Amanda Palmer? At one point, to make money to support her art, she was a stripper.
"Brick" Ben Folds Five. Ben, from Chapel Hill, NC, formed a trio that he called Ben Folds Five because Ben Folds Three just didn't sound right. This 1997 song–allegedly autobiographical–is about a young man whose girlfriend gets an abortion. LOVE. The song.
"The Lightning I" Arcade Fire. Indie rock collective from Montreal led by husband and wife Win Butler and Regine Chassagne. The shocking news about the possible overturning of Roe v. Wade hit me like a bolt of lightning so I needed to include this brand-new song from their album WE.LOVE.
"La Femme Fetal" Digable Planets. Hip hop trio from Brooklyn who liked to add a tad of funk and a dash of jazz. They nicknamed themselves "Butterfly," "Ladybug," and Doodlebug." This 1993 song is about an abortion.
"Don't Give Up" Peter Gabriel. British musical royalty and former lead singer of the band Genesis. Peter wrote this big 1986 hit as a duet with Kate Bush. The song appears on his groundbreaking album So.
"Takin' It To The Streets" The Doobie Brothers. We end this playlist with a plea. What else can we do but take our protest to the streets, as thousands did last week. Here's one of the biggest Doobie hits, from 1976, the first single with Michael McDonald singing lead.
And there we have it… 16 "Roe v. Wade" songs. Some advice:
Don't Forget to Disinfect and… PLAY IT LOUD!
The link again: click here.
Fact Check
Jackson Browne's actual first name is Clyde.
Warren Zevon didn't drink a gallon of Southern Comfort at the Roxy when I saw him, but he drank a lot.
Amanda Palmer was a stripper. She is also married to Neil Gaiman.
LAST WEEK'S PLAYLIST:
"Maybe" versus "Angel Baby" ended in a TIE.
THIS WEEK'S PLAYLIST:
It's a battle of attorneys! "Lawyers in Love" by (Clyde) Jackson Browne or "Lawyers, Guns and Money" by Warren (Southern Comfort) Zevon. Who you got?
Thank you all for indulging my mild protest,
Until next week,
Alan
alaneisenstock,com