(Editor's note: When Palisadian Alan Eisenstock is not researching and writing one of his nonfiction books (18 thus far!), he pursues what he calls "a crazy labor of love side project" that he started in March 2020: sending a weekly Covid-themed playlist of songs to his family and friends. These playlists (which can be downloaded on Spotify click here span rock 'n' roll and pop music from the 1950s to 2020, and Eisenstock adds one or two lines of commentary about each song that is clever, amusing and informative.)
Hi, Everyone,
This week a Louisiana public health official actually had to make the following statement: "Don't take horse meds to treat COVID." Fueled by disinformation by Fox News and other "news outlets," people are actually taking Ivermectin, a horse dewormer, instead of taking the vaccine. "The stuff is flying off the shelves," a feed store owner in Mississippi said. What to do? Idea. Here are 18 "horse" songs. Listen up!
"Pony Time" Chubby Checker. Born Ernest Evans, Chubby became the king of early sixties dance crazes, beginning with "The Twist." Chubby covered this 1961 monster hit written by Don Covay and John Berry, wailing their profound lyric, "Boogety boogety shoe."
"Ride!" Dee Dee Sharp. "Let's Pony again!" Dee Dee born Dione LaRue from Philly supposedly shouts to Chubby Checker in this answer to his big hit. Hers was written by Kal Mann and Dave Appell. Giddy up!
"A Horse with No Name" America. Vocal group formed in London. This song was by far their biggest hit. The group was made up of three guys at a law firm–Dewey, Cheetham, and Howe.
"Theme from Rawhide" Frankie Laine. One of America's best-known song stylists, Laine, nicknamed "Old Leather Lungs," recorded this smash hit in 1958. The TV series ran on CBS for 7 years. Everyone has covered this song, including Johnny Cash, Oingo Boingo, Liza Minnelli, Dead Kennedys, and Jackson 5.
"Mustang Sally" Wilson Pickett. Soul superstar Pickett recorded 50 songs that hit the R&B charts, including this 1966 hit written by Mack Rice. I know this is a song about a car, not a horse. But a mustang? Close enough.
"All the Wild Horses" Ray LaMontagne. Singer-songwriter and New Englander, LaMontagne recorded this beautiful song in 2004, off his album Trouble. I'm a fan.
"Wild Horses" The Rolling Stones. The band recorded this country-ish song in 1971 from their album Sticky Fingers. Mick said it was a song about being constantly on the road, feeling a million miles from home.
"Stewball" Peter, Paul & Mary. Great version of a folk song allegedly written in the 1700s originally called "Skewball." Woody Guthrie recorded it, then Lead Belly, and eventually PP&M, Joan Baez, Doris Day, and others. Peter Yarrow changed the lyrics and I like their version best.
"One-Trick Pony" Paul Simon. Title song from both the 1980 album and a forgettable film in which Paul apparently starred. I missed that one, both in the theaters and on Netflix. If you've seen it and it's memorable, let me know.
"Dig a Pony" The Beatles. John Lennon wrote this and sings lead from the 1970 album Let It Be. Supposedly, John wrote it for his then girlfriend, Yoko Ono. The title and lyrics make little sense. Billy Preston plays electric piano.
"Pony Boy" Bruce Springsteen. The Boss gives his own interpretation of this 1909 song written by Bobby Heath and Charley O'Donnell. This was the closing song on Bruce's 1992 album Human Touch,the first album he recorded without the E-Street Band.
"Old Paint" Linda Ronstadt. Linda sings the definitive version of this 1927 cowboy song/poem written by Margaret Larkin and Linn Riggs, collected in a songbook by Carl Sandburg. Linda released it on her 1977 album Simple Dreams.
"Run for The Roses" Dan Fogelberg. Singer-songwriter, sweet-voiced Dan makes his first appearance on the playlist with this 1980 ode to the Kentucky Derby. Listening to this over and over, I realize how much I appreciate this underappreciated folk artist from Illinois.
"Freedom for The Stallion" Elvis Costello, Allen Toussaint. Brit Declan McManus joins the New Orleans legend on this civil rights song written by Toussaint and recorded by Lee Dorsey in 1972, then by Dylan in 1985, then in a duet with Elvis on their The River in Reverse album in 2006. NoLa, praying for your power to come back on.
"One Horse Town" The Thrills. More horseplay with this Irish band formed in Dublin. This big hit comes off their 2003 album So Much For The City.I hear the Beach Boys with a brogue. You?
"If I Had a Boat" Lyle Lovett. Texan and superb singer-songwriter Lyle sings this gorgeous 1987 song about riding a pony on a boat. The man wants to sail away, but not without his precious pony. Lyle was married to Julia Roberts for 20 minutes.
"Silver Stallion" The Highwaymen. Johnny Cash, Willie Nelson, Waylon Jennings, and Kris Kristofferson comprised this country supergroup, which recorded three albums. Lee Clayton wrote this cool song in 1990. Are my ears going? Except for Willie, the other three sound the same.
"Cowgirl in The Sand" Neil Young, Crazy Horse. I admit it, this is not about a horse per se, but a cowgirl rides a horse, right? Neil's lyrics are enigmatic, to say the least, but who cares? This is a long luxurious song to end the playlist. LOVE.
And there we are for this week…18 "horse" songs. Some advice:
Don't Forget to Disinfect and… PLAY IT LOUD!
The link again: click here
Fact Check
The band America was not made up of the law firm of Dewey, Cheetham, and Howe. It was made up of three guys named Dewey, Dan, and Gerry who met in the Air Force.
Lyle Lovett and Julia Roberts were married for 21 months. Longer than I thought.
LAST WEEK'S POLL QUESTION:
The Kinks made quick work of The Who.
THIS WEEK'S POLL QUESTION:
Battle of the Giants: "Wild Horses" by The Stones or "Dig A Pony" by The Beatles. Who you got?
Until next week,
Happy Labor Day,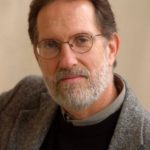 Thanks,
Alan