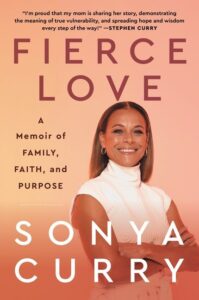 (Editor's note: Palisadian Alan Eisenstock's 20th book, "Fierce Love," came out May 3. He wrote it with Sonya Curry, the mom of NBA Legend Stephen Curry. 
click here
When Eisenstock is not writing, he pursues what he calls "a crazy labor of love side project" that he started in March 2020: sending a weekly Covid-themed playlist of songs to his family and friends. These playlists, which can be downloaded on Spotify click here span rock 'n' roll and pop music from the 1950s to 2020, and Eisenstock adds one or two lines of commentary about each song that is clever, amusing and informative.)
Hi, Everyone,
As if Covid's not enough, here comes fever, headache, and a gross rash. Welcome to monkeypox, another disease to look out for, especially if you've had mouth-to-mouth or other direct contact. What to do? Idea. Here are 18 "monkey" songs. Listen up!
"Mickey's Monkey" Smokey Robinson & The Miracles. Motown mainstays recorded this big hit in 1963, with Smokey singing lead. Holland-Dozier-Holland wrote the tune, which featured The Temptations, Martha & The Vandellas, and The Marvelettes singing backup. Dance party! Apropos of nothing, Smokey, 82, is a vegetarian.
"The Monkey Time" Major Lance. R&B singer born in Mississippi, Major became a major star with this huge hit in 1963 written by Curtis Mayfield. Lance later moved to England and became a star overseas. His daughter, Keisha Lance Bottoms, was the mayor of Atlanta, GA.
"You Can't Sit Down" The Dovells. Philly doo-wop group formed in Overbrook High School. This song, written by Kal Mann, was a big hit for them in 1963. Bruce Springsteen often plays this tune as an encore during his concerts.
"Everybody's Got Something to Hide Except For Me And My Monkey" The Beatles. From The Beatles' White Album. John wrote this song after the band returned from India where they studied transcendental meditation. Paul said that he thought the song referred to heroin.
"Monkey Man" The Rolling Stones. From their album Let It Bleed. Mick Jagger and Keith Richards wrote this 1969 hit inspired by rock singer and filmmaker Mario Schifano. Why they thought of him as the "monkey man" is up for debate.
"Monkey Man" Toots & The Maytals. Reggae superstars from Jamaica led by Frederick "Toots" Hibbert. Toots wrote this 1969 hit which has been covered most famously by The Specials and Amy Winehouse
"Daydream Believer" The Monkees.  A rock/pop band formed to star in a TV sitcom. It worked. They became huge, with several Top Ten hits. This 1967 song was written by John Stewart when he was in The Kingston Trio. Apropos of nothing, Monkee Michael Nesmith's mom invented Liquid Paper.
"At the Zoo" Simon & Garfunkel. Paul Simon wrote this catchy ditty for The Graduate but the song never made it into the film. It did make it onto their 1967 album Bookends. "The monkeys stand for honesty…"
"Another Postcard" Barenaked Ladies. Canadian band from Scarborough, Ontario, led by Ed Robertson and Steven Page. This 2003 song came after the band took a 2-year hiatus. The lyrics describe a young man receiving postcards with pictures of chimpanzees on them. Really.
"I'm Confessin' (That I Love You)" Thelonious Monk. Dapper dresser, master improvisationist, and piano great recorded this jazz standard in 1964, found on his album Solo Monk. Chris Smith wrote the original in 1930, covered later by Peggy Lee, and others. LOVE.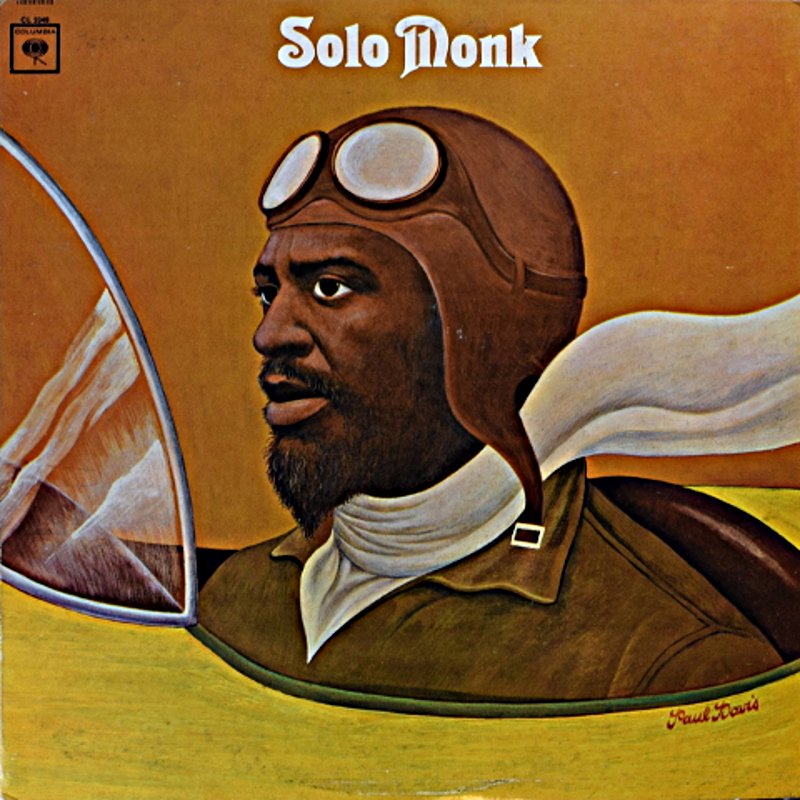 "Do I Wanna Know?" Arctic Monkeys. Indie rock band from England led by Alex Turner. This song, written by Turner in 2013, is the band's biggest hit. REALLY LIKE.
"Monkey Jump" Jr. Walker & The All Stars. Autry DeWalt Mixon, Jr. cut every word from his name except Jr. and became a famous Motown saxophonist. This song comes from his hit 1964 album Shotgun and sounds a lot like, well, the song "Shotgun."
"Monkey in Your Soul" Steely Dan. Walter Becker and Donald Fagen led this rock-jazz-funk band and a favorite. This is the last cut on their 1974 album Pretzel Logic.Many L.A. session musicians played on this album, which was recorded at the famous Village Studios in L.A.
"I Wanna Be Like You (The Monkey Song)" Louis Prima, Phil Harris. Prima, "The King of Swing," sings and plays trumpet on this song from the 1967 Disney film The Jungle Book. Phil Harris provides the voice of Baloo the Bear. Robert and Richard Sherman wrote the song.
"Apeman" The Kinks. Influential sixties British rock band formed by brothers Ray and Dave Davies. Ray wrote this 1970 song, expressing his desire to escape from the hustle and hassles of modern life. In other words, drop out and become basically an apeman.
"Monkey and The Engineer" Grateful Dead. Jerry Garcia and company loved to perform this 1980 song–written by Jesse Fuller–live. Among celebs calling themselves "Deadheads"–Bill Clinton, Al Gore, Bill Walton, Phil Jackson, George R.R. Martin, Steve Jobs, and Stephen King.
"The Monkey Song" The Mountain Goats. John Darnielle is the entire band, well, most of the time. He wrote this 1999 song with the weird lyrics, "There's a monkey in the basement, where did the monkey come from?"
"Tweeter and The Monkey Man" Traveling Wilburys. The super supergroup consisting of Bob Dylan, George Harrison, Tom Petty, Roy Orbison, and Jeff Lynne. This 1988 song comes from their first album and at five minutes is their longest recorded song. Dylan wrote it, though he shares credit with the group. Tweeter and Monkey Man are drug dealers.
And that's it… 18 "monkey" songs for your listening pleasure. Some advice:
Don't Forget to Disinfect and… PLAY IT LOUD!
The link again: click here.
Fact Check
Smokey Robinson is a vegetarian.
Mike Nesmith's mom did invent Liquid Paper.
Paul McCartney really did think that monkey song was about heroin.
LAST WEEK'S POLL QUESTION:
Bobby Vee's "Rubber Ball" bounced Floyd Cramer's "On the Rebound" right off the playlist.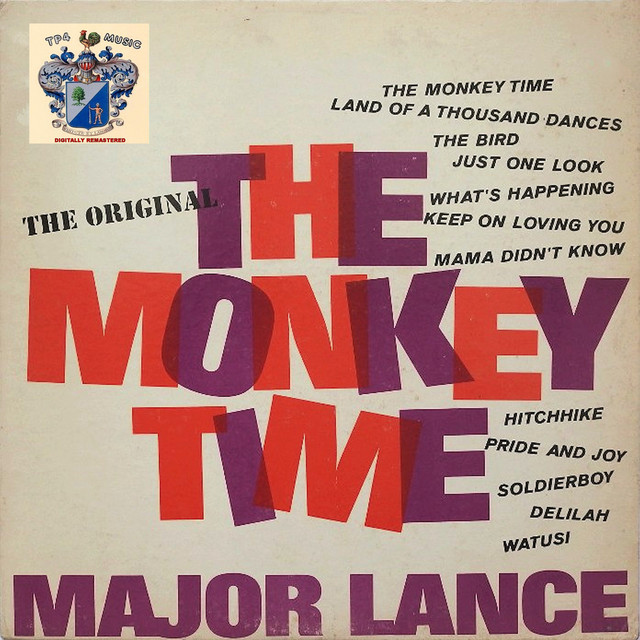 THIS WEEK'S POLL QUESTION:
1963 face-off: Smokey & The Miracles "Mickey's Monkey" or Major Lance's "Monkey Time"— Who you got?
Don't go ape until next week, I'll be back,
Thanks,
Alan