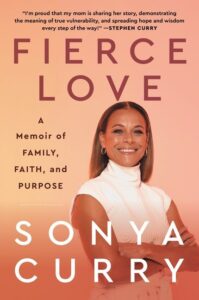 Editor's note: Palisadian Alan Eisenstock's 20th book, "Fierce Love," came out May 3. He wrote it with Sonya Curry, the mom of NBA Legend Stephen Curry. 
click here
When Eisenstock is not writing, he pursues what he calls "a crazy labor of love side project" that he started in March 2020: sending a weekly Covid-themed playlist of songs to his family and friends. These playlists, which can be downloaded on Spotify  click here span rock 'n' roll and pop music from the 1950s to 2020, and Eisenstock adds one or two lines of commentary about each song that is clever, amusing and informative.)
Hi, Everyone,
Lies, lies, lies. First huge lie: he told us 13 times that Covid would go away. And now we see "The Big Lie" on national television, that he won the election. Far too many lies for one playlist. What to do? Idea. Two "Big Lie" playlists. Here's the first one: 18 "lie," "truth," "believe," and "honesty" songs. Listen up!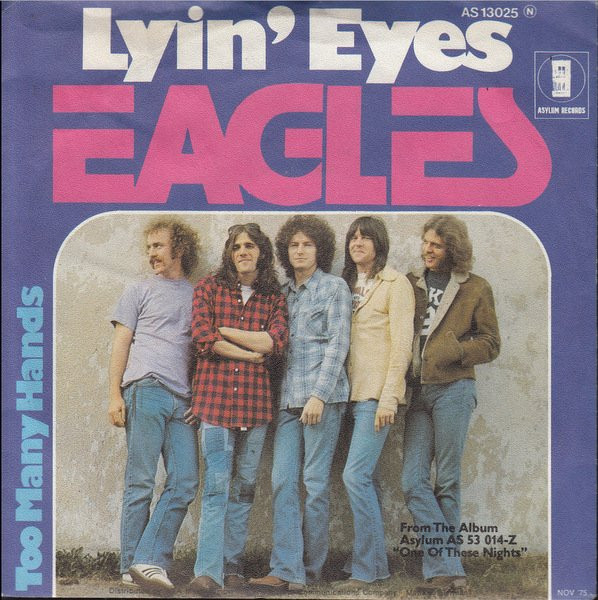 "Liar, Liar" The Castaways. Band out of the Twin Cities. This 1965 song written by band members James Donna and Dennis Craswell was their one and only hit.
"I'm A Believer" The Monkees. TV stars and then rock stars and stars of our playlist, The Monkees recorded this Neil Diamond song in 1967 and had perhaps their biggest hit.
"Honesty" Billy Joel. The Piano Man wrote this smash, produced by Phil Ramone, off Billy's fantastic 1978 album 52nd Street. "Honesty is such a lonely word, everyone is so untrue." Just watch the January 6 Hearings.
"Honest I Do" Omar And The Howlers, with Gary Clark, Jr. Ewart Abner and Jimmy Reed wrote this scorching blues song in 1957. I love this 2017 version by Texas blues stalwarts Omar Kent Dykes and the Howlers and Austin guitar virtuoso, Gary Clark, Jr. LOVE.
"Would I Lie To You?" Eurythmics. British duo Annie Lennox and Dave Stewart left the band The Tourists, formed Eurythmics, and the band took off. They've sold 75 million records, including this 1985 smash. "Would I lie to you (oh yeah)…"
"Tell Me A Little Lie" Huey Lewis & The News. San Fran based good-time band fronted by singer-harmonica player Lewis. This is a catchy 1982 ditty from their album Picture.Toe tapper.
"Gimme Some Truth" John Lennon. From John's album Imagine,co-produced by Phil Spector. This is a political song. John wrote it, he said, because he was so sick of politicians telling lies. He wrote this song in 1971.
"Mad World" Gary Jules, Michael Andrews. American singer Gary Jules and his friend Michael Andrews covered this song by British band Tears for Fears. Jules' performed it from the film Donnie Darko.His version became a smash hit in 2003. LOVE.
"Tell Me Lies" The Black Keys. A rock-blues band with a huge sound. This band is actually Dan Auerbach, singing and playing guitar, and Patrick Carney on drums. Two guys. One big sound, from Akron, OH. LOVE.
"Telling Me Lies" Dolly Parton, Linda Ronstadt, Emmylou Harris. Best friends and songstresses supreme, the three formed this Trio in 1987. This gorgeous song was written by Linda Thompson and Betsy Cook.
"Don't Lie" Vampire Weekend. Indie rock band whose members met at Columbia University and then signed a record deal, ironically, at Columbia Records. This is a great song from their 2013 album Modern Vampires Of The City. 
"I Lied" Lord Huron, with Allison Ponthier. An indie folk connection. Lord Huron, originally out of Michigan, led by frontman Ben Schneider, and indie folk singer, Ponthier, sing this duet. She opened for them during a recent tour.
"True" Spandau Ballet. British new wave band led by Gary Kemp. Gary wrote this monster hit in 1983. The song, featured in countless movies, has become ubiquitous.
"Lyin' Eyes" Eagles. Southern California superstars led by Don Henley and Glenn Frey who wrote this smash hit in 1975, from the album One Of These Nights. Original band member Bernie Leadon plays lead guitar. Classic.
"The Biggest Lie" Elliott Smith. Born Steven Paul Smith in Omaha, Nebraska, Elliott settled in Portland, Oregon. Prolific folk singer, profound alcoholic, and tortured soul, Elliott died from stab wounds, either from an attacker or self-inflicted, when he was 34.
"I Don't Believe You" The Magnetic Fields. Alternative, indie, rock are three words that try to describe this band, originally from Boston. Stephin Merritt is the force behind the group. This song comes from their 2004 album i.
"Little Lies" Fleetwood Mac. Hugely popular British-American rock band. This 1987 hit was written by Christine McVie and her then husband Eddy Quintela. Apropos of nothing, Mick Fleetwood, the band's drummer and co-founder, is 6'5."
"I Don't Believe You" The Band, Bob Dylan. Martin Scorsese filmed The Band's last performance at the Winterland Ballroom in San Francisco. In my opinion, it remains the best music documentary ever. Robbie Robertson kills on this Bob Dylan song, sung by Mr. Nobel himself. LOVE! Turn your device UP!!!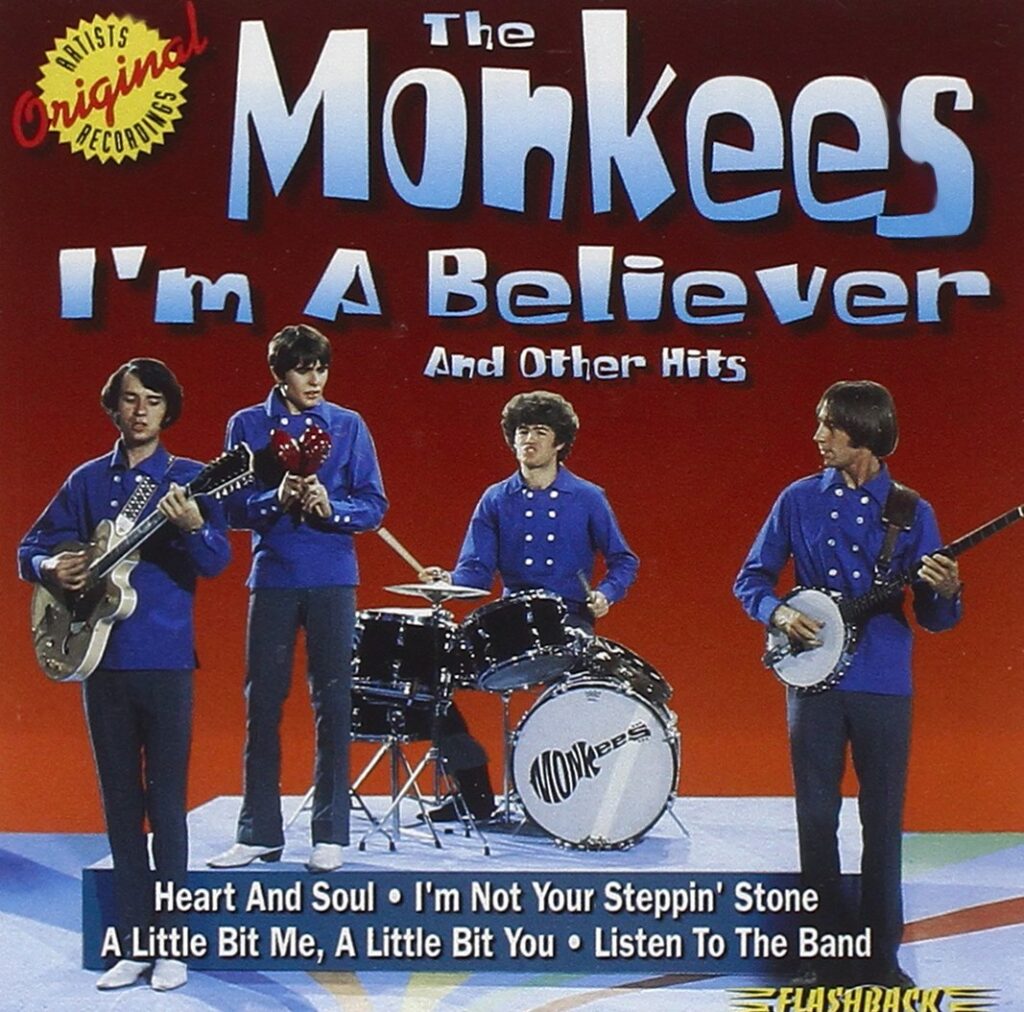 So, that's Part One of our "Big Lie" playlist. Some advice…
Don't Forget to Disinfect and… PLAY IT LOUDDDD! 
The link again:  click here
Fact Check
There are no lies in this week's playlist.
LAST WEEK'S POLL QUESTION:
Smokey Robinson's Monkey smoked Major Lance.
THIS WEEK'S POLL QUESTION:
"I'm A Believer" by The Monkees or "Honesty" by Billy Joel. Who you got?
Until next week and more lies,
Thanks,
Alan