(Editor's note: Palisadian Alan Eisenstock's 19th book "Redeeming Justice" co-written with Jarrett Adams, which comes out on September 14, was named the Best Book of September by Amazon. "A consuming tale of a broken legal system, its trail of ruin and the fortitude needed to overcome its scarring."
When Eisenstock is not writing, he pursues what he calls "a crazy labor of love side project" that he started in March 2020: sending a weekly Covid-themed playlist of songs to his family and friends. These playlists (which can be downloaded on Spotify click here span rock 'n' roll and pop music from the 1950s to 2020, and Eisenstock adds one or two lines of commentary about each song that is clever, amusing and informative.)
Hi, Everyone,
Ever wonder why certain states seem clueless when it comes to getting vaccinated? Well, here's Mississippi Governor Tate Reeves: "Southerners are a little less scared of COVID-19 because they believe in eternal life." Oh, that's the reason. Got it. What to do? Idea. Here are 19 "eternal," "forever," "always," "never" songs. Listen up!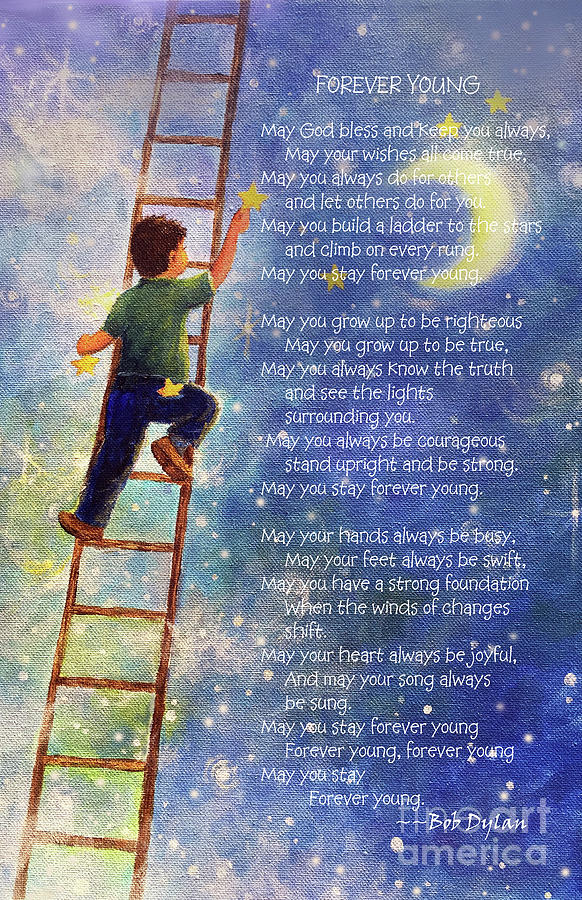 "That's The Way God Planned It" Billy Preston. R&B, soul, funk singer, keyboardist, and session musician supreme, Preston backed up, among others, Little Richard, Sam Cooke, Ray Charles, The Everly Brothers, The Rolling Stones, and The Beatles. On this GREAT song, George Harrison, Eric Clapton, Keith Richards, and Ginger Baker back him up.
"Everlasting Love" Carl Carlton. Soul singer from Detroit, Carlton, once known as "Little Carl Carlton," recorded this big hit in 1974. Written by Buzz Carson and Mac Gayden, I get a distinctive early disco vibe.
"The Promised Land" Bruce Springsteen. A classic. From the iconic 1978 album Darkness on the Edge of Town, this is a song about eternity. Bruce's vision is much bleaker than the governor of Mississippi's. LOVE. The song, not the governor. Hear the E-Street band roar.
"Forever Young" Bob Dylan. From 1974. The Nobel Laureate released two versions, one slow, one fast. This is the slow version, backed up by The Band. The song has been covered dozens of times by the likes of Joan Baez, Bruce, Johnny Cash, Meat Loaf, and of course Alvin and the Chipmunks from their platinum album, Gooey Nuts.
"Never Ending Song of Love" Delaney & Bonnie. Husband and wife Delaney and Bonnie Bramlett formed a music collective in the late 1960s that included George Harrison, Eric Clapton, Gregg and Duane Allman, and Leon Russell. This catchy 1971 tune sounds as if it came out of one of those 3-day, lost weekend pot fests.
"Always on My Mind" Willie Nelson. Wayne Carson, Johnny Christopher, and Mark James wrote the song in 1971. Brenda Lee recorded it first, followed by Elvis a year later. Willie recorded the definitive and most successful version in 1982. The song was a smash and won 3 Grammys, including Song of the Year.
"She's Always a Woman" Billy Joel. Another awesome "always" song. I've decided that Joel is a tremendous songwriter. This plaintive song from the 1977 album The Stranger moves me. "She can kill with a smile, she can wound with her eyes."
"I Will Always Love You" Whitney Houston. We have to have this "always" song. Whitney, from Newark, was one of the biggest selling recording artists of all time, surpassing 200 million records sold. Her 1992 cover of the 1973 song written by Dolly Parton appeared in the film The Bodyguardand spent 14 weeks at #1 on the charts.
"The Twelfth of Never" Johnny Mathis. The "King of Make-Out" music, Mathis recorded hit after hit. He didn't especially like this Jerry Livingston-Paul Francis Webster tune, which the record company made the B-side to "Chances Are." He grew to like it because it became a hit as a follow-up in 1957.
"Never Give You Up" Jerry Butler. R&B singer, original frontman of The Impressions, and former Illinois County Commissioner, Jerry croons this famous song written by Gamble and Huff. Jerry was so cool, people he worked with called him "Iceman."
"Unchained Melody" The Righteous Brothers. I don't know if this is a "forever" song but I don't care. I've been waiting a year and a half to put it on a playlist. Vocal duo Bill Medley (greatest name ever for a singer) and Bobby Hatfield, together known as "blue-eyed soul brothers" sing this indelible song from 1965, written ten years earlier by Alex North and Hy Zaret.
"Long Long Time" Linda Ronstadt. Linda!  Eternity is a long, long time so here's this song, written by Gary White. Linda had a big hit with it in 1970, off her album Silk Purse. LOVE.
"On A Clear Day (You Can See Forever)" Frank Sinatra. The Chairman covers this 1965 "forever" song from the 1965 Broadway musical of the same name, written by Burton Lane and Alan Jay Lerner. The plot involves hypnosis, reincarnation, ESP, blackmail, spies, and singing. The 1970 film starred Barbra Streisand and Yves Montand, with Jack Nicholson and Bob Newhart in supporting roles. Frank is backed by the Nelson Riddle Orchestra.
"Forever" Ben Harper. This mostly acoustic song comes off of Ben's first album Welcome To The Cruel World.That was in 1994, 27 years ago. I'm still a huge fan.
"Always Waiting" Michael Kiwanuka. Another mostly acoustic song, this from Kiwanuka who is British-born with Ugandan roots. Beautiful song from his 2012 album Home Again."Always waiting for you, my friend."
"That's The Way I've Always Heard It Should Be" Carly Simon. Carly wrote this long-titled breakup song in 1971 with Jacob Brackman. The song starts off really softly and then builds. Don't adjust your volume. That is Carly's artistic choice and not your headphones or your hearing.
"God Only Knows" The Beach Boys. Multi-layered, harmonic Beach Boys tune co-written by Brian Wilson and Tony Asher from the great 1966 Pet Soundsalbum. Brother Carl Wilson sings lead. What's the connection between COVID and eternity? God only knows.
"I Believe (When I Fall in Love It Will Be Forever)" Stevie Wonder. An even longer title than Carly's song. Stevie co-wrote and performed this with singer-songwriter Yvonne Wright, from his 1972 album Talking Book.
"Eternal Summer" The Strokes. Frenetic New York City alternative rockers, with a hint of psychedelia, recorded this catchy song in April 2020. Can't help thinking this lounge band's "eternal summer" refers to COVID.
And there we are… 19 "eternal," "forever," "always," "never" songs. Some advice:
Don't Forget to Disinfect and… PLAY IT LOUD!
The link again:  click here
Fact Check
Alvin and the Chipmunks never covered "Forever Young" nor did they release an album entitled Gooey Nuts. Although they should have.
Jerry Butler's nickname was "Iceman." I have a cool nickname but I can't reveal it.
LAST WEEK'S POLL QUESTION:
The Stones' "Wild Horses" stampeded The Beatles' "Dig A Pony." Stunningly, it was unanimous. Nobody voted for The Beatles. Nobody.
THIS WEEK'S POLL QUESTION:
Two "Always" songs, city v. country: "Always on My Mind" (Willie) or "She's Always A Woman" (Billy).  Who you got?
So, that's it for this week.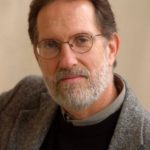 Thanks all,
Alan