(Editor's note: Palisadian Alan Eisenstock's 20th book, will come out on May 3. He wrote it with Sonya curry, Stephen's mom. 
click here
When Eisenstock is not writing, he pursues what he calls "a crazy labor of love side project" that he started in March 2020: sending a weekly Covid-themed playlist of songs to his family and friends. These playlists, which can be downloaded on Spotify click here span rock 'n' roll and pop music from the 1950s to 2020, and Eisenstock adds one or two lines of commentary about each song that is clever, amusing and informative.)
Hi, Everyone,
According to The Guardian, for reasons scientists can't explain, birds flocked to urban areas during COVID. This may explain why I keep hearing people in major cities saying, "This place is for the birds." That was bad. Sorry. Anyway. What to do? Idea. Here are 22 songs by or about "birds." Listen up!
"Bye Bye Birdie" Ann-Margret. Opening number from the 1963 film, with songs by Charles Strouse and Lee Adams. The movie propelled Ann-Margret to stardom. Don't know why the song cuts off.
"Rockin' Robin" Bobby Day. One-hit wonder from Fort Worth, TX. This 1958 swinging single was his big hit, written by Leon Rene, under the name Jimmie Thomas.
"Mockingbird" Inez & Charlie Foxx. Brother and sister, not husband and wife, as some thought, Inez and Charlie from Greensboro, NC wrote and recorded their big hit in 1963. The song has been covered by many artists, including Aretha Franklin, James Taylor and Carly Simon, and Taj Mahal.
"Turn! Turn! Turn!" The Byrds. Essentially a really good folk rock cover band. Original members included Roger McGuinn (who changed his name from Jim), David Crosby, and Chris Hillman. Later, Crosby left and Gram Parsons joined, briefly. This big hit from 1965 has music by Pete Seeger and lyrics (mostly) from the Book of Ecclesiastes.
"I Only Have Eyes For You" The Flamingos. Chicago-based doo wop group formed in the 1950's that included Terry "Buzzy" Johnson. Love that nickname. They recorded this huge hit in 1959, a cover written by Harry Warren and Al Dubin for the 1934 film Dames. Romantic classic contains the heartfelt lyrics "sha bop sha bop sha bop bop."
"For Your Love" The Yardbirds, Eric Clapton. British rockers from the sixties. At various times, the band featured three all time great guitarists: Eric Clapton (who plays on this song), Jeff Beck, and Jimmy Page. This 1966 hit was written by Graham Gouldman.
"Three Little Birds" Bob Marley & The Wailers. Reggae legend Bob and the Wailers wail one of my favorite songs: "Don't worry about a thing… everything is gonna be alright."
"Blackbird" The Beatles. From The White Album. Paul wrote this gorgeous song after he saw a civil rights demonstration on TV in the sixties. He was inspired by two Black teenagers who were protesting and wrote this song of encouragement. Many years later, he would actually meet them.
"Birds" Imagine Dragons. Pop/rock band from Las Vegas. The band has grown immensely popular yet some people just don't like them. One critic called them "the most hated band in rock." Well, I like this song. You decide.
"Norwegian Wood (The Bird Has Flown)" The Beatles. Back on solid ground here with the Lads and a classic from 1965 and Rubber Soul. John wrote this one and when asked what was the significance of Norwegian Wood, he said, "I have no idea."
"Fly Like An Eagle" Steve Miller Band. Funk rock with a dash of blues–that's Steve and his band formed in San Francisco. This was a big hit in 1977 off the album of the same name. One of those songs that has stood the test of time. P.S. Boz Scaggs was a member of the SMB, briefly.
"Songbird" Fleetwood Mac. British-American rock band. This song written and sung by Christine McVie comes from their essential 1977 album Rumours. Before she married band member John McVie and became Christine McVie, she was Christine Perfect. LOVE.
"Sparrow" Simon & Garfunkel. Paul wrote this gorgeous song in 1964 about a tiny "sparrow" standing up to authority. It comes from Wednesday Morning 3 A.M.the duo's first studio album and is only one of four originals he wrote for the album. The other songs are all covers or adaptations of traditional folk songs. LOVE.
"When Doves Cry" Prince. Minneapolis's favorite sings and howls his way through this famous 1984 song from Purple Rain. Although he was only 5′ 2″ his talent was immense–he basically sang and played every instrument on so many of his songs.
"Bird On The Wire" Leonard Cohen. Birds, birds everywhere. Here's Leonard "You Want It Darker" Cohen with a hit from 1969, turned into a bigger hit by Judy Collins. "Like a drunk in a midnight choir, I have tried in my way to be free." I have mentioned that I used to see LC in the Palisades, always wearing a suit and that hat.
"Strong Enough" Sheryl Crow. Rocker-folk singer supreme from Missouri belts one of my favorites from her 1994 album Tuesday Night Music Club. In person, Sheryl plays accordion to this song. In elementary-junior high school, I, as you know, also played the accordion. I'm pretty sure Sheryl is better.
"Omaha" Counting Crows. Adam Duritz formed this band in San Francisco. This song, one of their best, comes from their monster 1993 album, August And Everything After. Interesting factoid: Adam and Jennifer Aniston dated briefly.
"And Your Bird Can Sing" The Beatles. Our third Beatles' song on this playlist. This one from 1966 and the album Yesterday And Today. I always liked this bird song.
"Blue" The Jayhawks. Influential alt-country band formed by Mark Olson and Gary Louris in Minneapolis. Groups such as Uncle Tupelo–and then Wilco–were inspired by The Jayhawks. LOVE.
"Desperado" Eagles. Classic. Henley and Frey wrote it, and Don Henley sings lead. He has one of the best voices in rock, in my opinion. The song comes from the 1973 album of the same name.
"Sisyphus" Andrew Bird. Singer, songwriter, and multi-instrumentalist, Bird is both sort of wack and sort of a genius. My son and I have seen him live and he's wild and tremendous. This song comes from his 12thstudio album, My Finest Work Yet. LOVE.
"Free Bird" Lynyrd Skynyrd. Jacksonville, Florida's finest, the southern rock band, led by Ronnie Van Zant. Of course, we have to end the playlist with the quintessential "bird" song, written by Ronnie and Allen Collins, from 1974. Grab your tie-dyed tees and light your lighters.
And there you have it–a list that's not for the birds. Some advice:
Don't Forget to Disinfect and… PLAY IT LOUD! 
The link again: click here
Fact Check 
John did say he had no idea of the significance of Norwegian Wood.
Christine McVie was born Christine Perfect. No pressure, right?
LAST WEEK'S POLL QUESTION:
Tightest poll ever. Creedence Clearwater Revival's version of "Proud Mary" edged out Tina Turner's.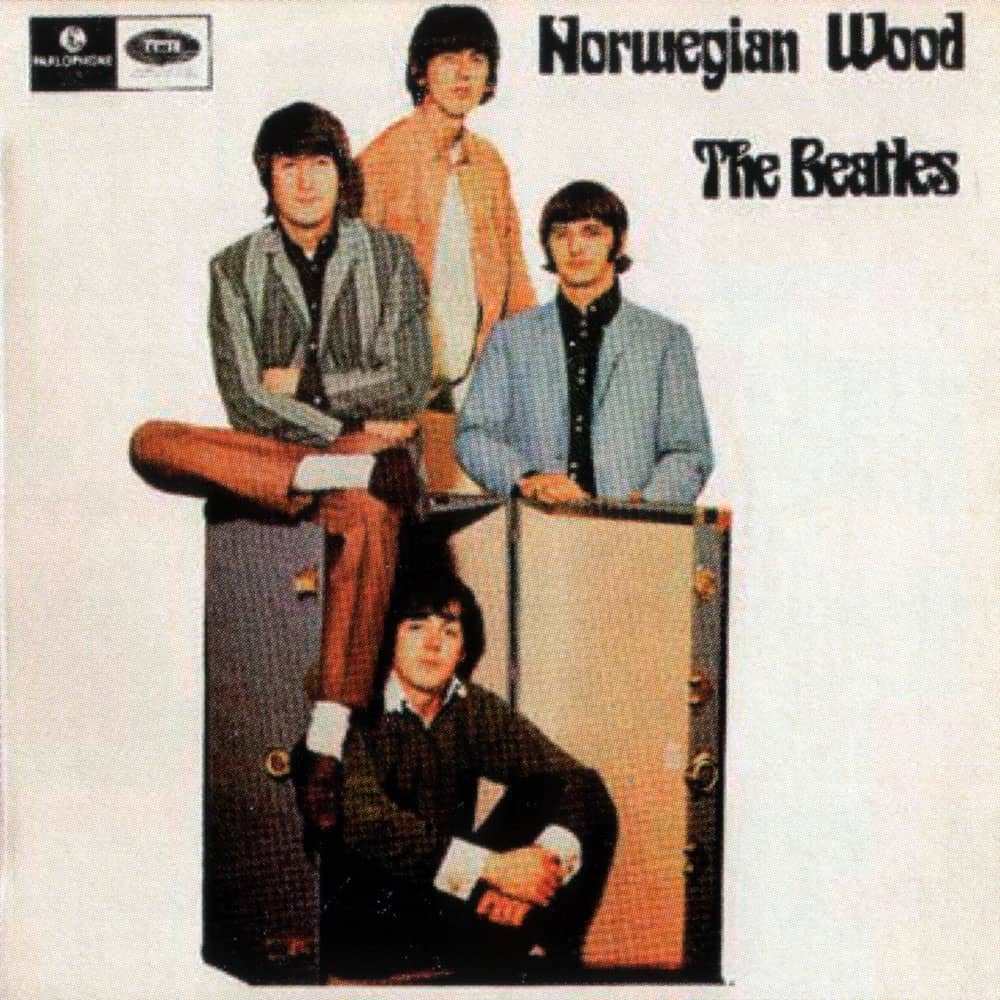 THIS WEEK'S POLL QUESTION:
Beatles' bird songs "Blackboard" or "Norwegian Wood" or "And Your Bird Can Sing." Who you got?
Until next week,
Thanks, Everyone,
Alan