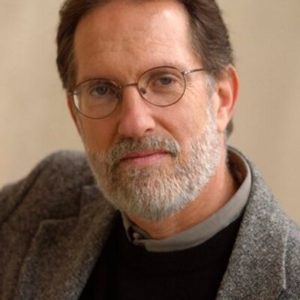 Editor's note: When Palisadian Alan Eisenstock is not researching and writing one of his nonfiction books (18 thus far!), he pursues what he calls "a crazy labor of love side project" that he started in March 2020: sending a weekly Covid-themed playlist of songs to his family and friends. These playlists (which can be downloaded on Spotify Click here span rock 'n' roll and pop music from the 1950s to 2020, and Eisenstock adds one or two lines of commentary about each song that is clever, amusing and informative.)
Hi, Everyone,
Bruce is back on Broadway and people are going back inside–to the theatre! Not me. I'm concerned about the Delta Variant. Watching throngs of people congregating outside without masks makes me a little…nervous. But I sure miss going to the theatre. What to do? Idea! Here are 20 "Shakespeare" songs. Pray, listen up!
"Brush Up Your Shakespeare" From Kiss Me Kate (1953 film). Cole Porter wrote the music and Saul Chaplin wrote the lyrics to this 1948 Broadway adaptation of Taming of the Shrew. Keenan Wynn and James Whitmore "sing" the opening number to this week's playlist.
"Duke of Earl" Gene Chandler. Born Eugene Drake Dixon, he changed his name, but based on this huge hit in 1962, he became known mostly as "The Duke." One of the most addicting songs ever. And plenty of Dukes in Shakespeare. "Duke, Duke, Duke, Duke…"
"Sir Duke" Stevie Wonder. From his magnificent album Songs in the Key of Life. Stevie wrote this as a tribute to Duke Ellington. This single became a big hit in 1972. We'll appropriate it as another excellent "Duke" song.
"Somewhere" from West Side Story (1961 film). Based on Romeo and Juliet. Leonard Bernstein wrote the music, Stephen Sondheim wrote the lyrics, Robert Wise directed, Jerome Robbins choreographed, and I starred as "Doc," the guy who owned the drugstore, in my college production. "Tony, what do I have to do to get through to you?"
"(Just Like) Romeo and Juliet" The Reflections. Blue-eyed soul-doo-wop group from Detroit. This is their one hit, from 1964, written by Bob Hamilton and Freddie Gorman.
"Romeo Had Juliette" Lou Reed. The opening track from Lou's critically-acclaimed 1989 album New York. Tough, vivid, poetic lyrics about steaming sidewalks, garbage smelling up the streets, and crack dealers dreaming of Uzis. It's a love song.
"Romeo's Tune" Steve Forbert. The Mississippi-born singer-songwriter Forbert recorded this, his biggest hit, in 1979. A self-proclaimed music junkie from an early age, Steve pretended he was the lead singer and star of a made-up band, The Mosquitoes.
"Romeo and Juliet" Dire Straits. British band led by super guitarist Mark Knopfler. This great 1981 song from the album Making Movies forms the centerpiece of this playlist, a song I cannot stop listening to and singing along. LOVE.
"Ophelia" The Band. From Romeo and Juliet we head to Hamlet with this 1975 classic, written by Robbie Robertson. Levon Helm sings lead and plays drums. Alvin and the Chipmunks covered this on their multi-platinum album Nuts for Shakespeare.
"Ophelia" The Lumineers. One of my favorite groups, formed out of Denver. This 2015 song is actually a march, at least it sounds that way to me. Interesting that there are so many songs titled "Ophelia."
"Ophelia" Tori Amos. North Carolinian-born mezzo-soprano Myra Ellen Amos recorded this complex song in 2009. Love her voice. "Ophelia, your secret is safe…"
"The King Must Die" Elton John. The first line of Elton's song and Bernie Taupin's lyric hits our theme right on the nose: "No man's a jester playing Shakespeare…" Next time a loved one says "You're an idiot," respond with that line. Sure to impress.
"Tears of a Clown" Smokey Robinson & The Miracles. Feste, Falstaff, The Fool, Dogberry…many fools, clowns, and jesters in Shakespeare. Here's Motown's first big act, Smokey & The Miracles singing this huge 1970 hit, co-written by Stevie Wonder.
"Fool for Love" Lord Huron. Another of many "fool" songs, this one from the Michigan alt-rock band led by Ben Schneider, recorded in 2015. Love a band named after a lake.
"Witchy Woman" The Eagles. Now to Macbeth and those three witches. Don Henley and guitarist Bernie Leadon wrote this catchy 1972 song about an enchantress living in a scary house somewhere. Henley claimed his inspiration was Zelda Fitzgerald.
"Sigh No More" Mumford & Sons. Love the slow burn of this song by these London folkies, a song filled with lyrics from Much Ado About Nothing. By the end of this song, you're rockin'!
"The Ghost of You Walks" Richard Thompson. Lots of ghosts walk in Shakespeare. One of my favorites, Lord Richard, sings this mournful ballad from his 1996 album You? Me? Us? 
"Journey Through the Past" Neil Young. What does this song have to do with Shakespeare? Nothing. Except… Neil's live, solo, acoustic album recorded in 1971, is called Young Shakespeare. Plus GREAT song.
"Sonnet" The Verve. Shakespeare wrote 154 sonnets. This isn't one of them. This is from the British band, led by Richard Ashcroft, from their gorgeous 1998 album Urban Hymns. The band broke up a year later because they all hated each other.
"Stage Fright" The Band. And we end with another classic song by a favorite band, The Band. Who wouldn't have stage fright performing Shakespeare? Especially if you're wearing tights.
And there you have it… a favorite playlist… and I say, "All's well that ends well."
Some advice: Don't Forget To Disinfect and… PLAY IT LOUD! 
The link again:  Click here.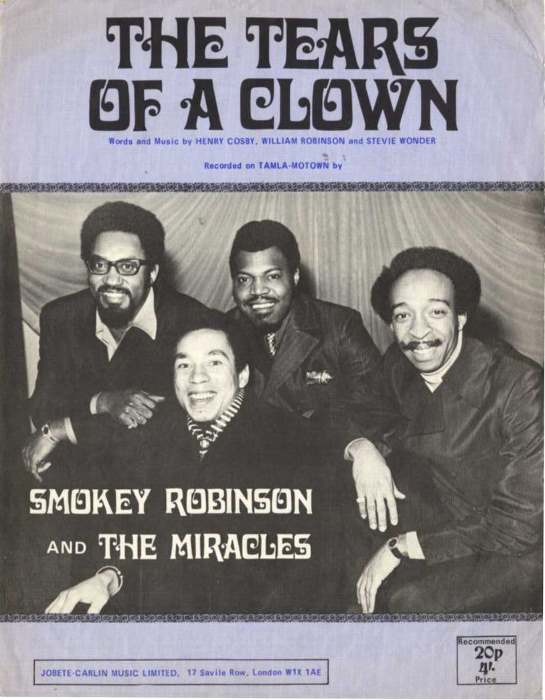 Fact Check:
I did play "Doc" in West Side Story. I was… memorable.
Steve Forbert did make up a band he called The Mosquitoes.
Alvin and the Chipmunks did not cover "Ophelia" by The Band, nor did they record an album called Nuts For Shakespeare.
LAST WEEK'S POLL QUESTION:
"Take Me Home, Country Roads" by John Denver v. "On The Road Again" by Willie Nelson… it's Denver by an eyelash!
THIS WEEK'S POLL QUESTION:
Two classic R&B songs in a Shakespearean duel: "Duke of Earl" or "Tears of A Clown" Who you got?
Until next time,
Thank you, Lords and Ladies!
Alan