Editor's note: When Palisadian Alan Eisenstock is not researching and writing one of his nonfiction books (18 thus far!), he pursues what he calls "a crazy labor of love side project" that he started last March: sending a weekly Covid-themed playlist of songs to his family and friends. These playlists (which can be downloaded on Spotify CLICK HERE ) span rock 'n' roll and pop music from the 1950s to 2020, and Eisenstock adds one or two lines of commentary about each song that is clever, amusing and informative.)
Hi, Everyone,
Poor Texas. They've been pummelled by a once-in-a-lifetime blizzard, COVID still rages, and Ted Cruz is their senator. Last week–no heat, no electricity, no water? No problem… for Ted. He corralled Heidi and the kids, left Snowflake, his poodle, and fled to the Ritz-Carlton in Cancun. Busted on social media, he slinked back to Texas. What to do? Idea! Here are 23 "Mexico" and "running away" songs. Listen up!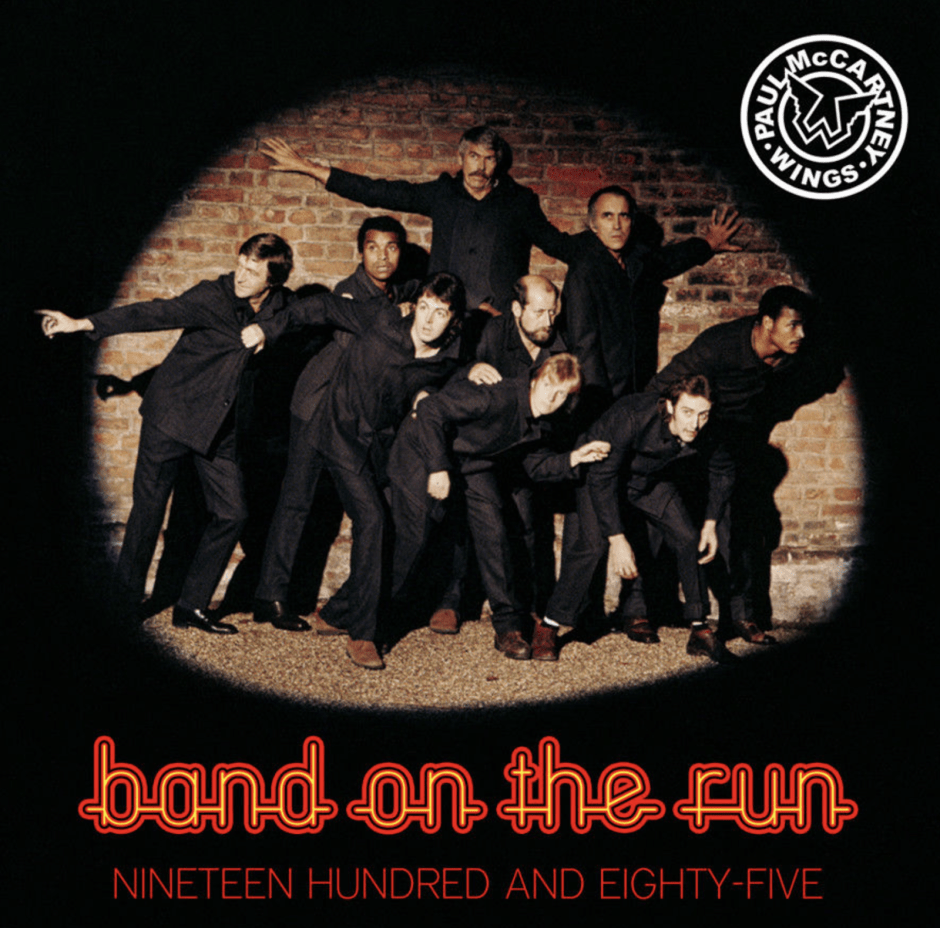 "Mexico" James Taylor. Boston-born, North Carolina-raised, honey-voiced singer and top songwriter sings this song about escaping to Mexico. He only dreamed about it. Ted Cruz did it. To repeat: he left his dog behind,alone. Graham Nash and David Crosby sing backup.
"Born To Run" Bruce Springsteen. From 1975, the Boss's first worldwide single. Running away with "Wendy." Say it fast and it sounds like "Heidi."
"Band On The Run" Wings. Paul McCartney wrote and sings one of my favorite early 1970's songs. It's like two songs in one, at least. Picture Ted sloshing happily by the pool bar while Texas has no drinking water.
"Tequila" The Champs. L.A.-based rock band known for this huge 1958 instrumental hit. They took the band's name from Gene Autry's horse, Champion.
"Take Me Out Of Town" Matt Berninger. Lead singer of the National. You know I love the band and I LOVE this song. Cruz to his staff and Heidi when he realized he had no electricity or water, "Take me out of town!" Famous expression. When the going gets tough, Ted Cruz gets going.
"South Of The Border" Frank Sinatra. The Chairman of the Board croons this 1939 song originally recorded by Shep Fields who was a real person. The song is from the film of the same name starring… Gene Autry!
"When I Get To The Border" Richard and Linda Thompson. British folk-singer icons, married couple, makers of some of the best music of the seventies. LOVE this song from 1974. I used to see Richard in Pacific Palisades when our village was a little more… quaint. He wore a little hat.
"Tijuana Taxi" Herb Alpert & the Tijuana Brass. Herb, born in East L.A. is one of the most successful artists of all time, selling 72 million records. In the sixties, he formed the Tijuana Brass and A&M records with Jerry Moss.
"Border Radio" The Blasters. Brothers Dave and Phil Alvin were the mainstays of this early eighties rockabilly band. Dave wrote this cool song in 1981. He and Phil got into fights, like real fights, and Dave left the group in 1986 to join the punk band X.
"Border Song" Elton John. Elton and Bernie Taupin wrote this in 1970. It became the first Elton song to hit the U.S. charts. It was covered a few years later by Aretha Franklin. I don't think either version is really about Mexico.
"South Of The Border" The Doobie Brothers. I like this song (much different than the Shep Fields' song) from the Doobies' 10th album, Cycles, from 1989. It's very Doobie-ish.
"Margaritaville" Jimmy Buffett. The king of kicking back wrote this, one of the most famous songs of all time, recorded in 1977. I think everyone alive knows this song by heart. I dedicate this to Dr. Tony Youn, prominent plastic surgeon and serious Parrot Head.
"Mexican Hat Dance" Mariachi Nuevo Tecalitlan. Traditional instrumental song by a band I never heard of. Not to brag, I was the Mexican Hat Dance champion at Hal Lally Dance Studio in Holyoke, MA. We didn't have a sombrero. We used Hal's toupee.
"Across The Borderline" Willie Nelson. Written by Jim Dickinson, John Hiatt, and Ry Cooder, recorded in 1993. A remake of a Freddie Fender song. Willie's aching cover of this song kills me. LOVE.
"Mexican Wine" Fountains Of Wayne. Pop/alt-rock gods of suburbia. Great in person. Their heart and soul, Adam Schlesinger, died from COVID nearly a year ago. The group disbanded afterward. This song is from 2003.
"The Tijuana Jail" The Kingston Trio. The San Fran folk icons appear for the second week in a row with this 1959 "Don't gamble in Mexico" lament. They modeled the song on "Midnight Special." You can hear the similarity. Apropos of nothing, I love the Trio's striped short-sleeve shirts.
"Mexican Shuffle" Herb Alpert & The Tijuana Brass. This is from 1964, written by Sol Lake. The song was later reworked for a TV commercial for chewing gum. Man, I'm having fun with these instrumental interludes.
"Mexico" The Staves. British folk trio composed of sisters Emily, Jessica, and Camilla Staveley-Taylor. That was a clunky name for their band so they went with The Staves. LOVE this song and their sisterly harmony.
"Tequila Sunrise" The Eagles. Henley and Frey wrote this in 1973, one of my favorite Eagles' songs. From their second album, Desperado."Take another shot of courage…"
"Mexico" Cake. Alt-rock band from Sacramento, one of the few rock groups employing a full-time trumpet player. Good song from 1998. "I had a flame, but she had a fire." Yikes! Let's go to Mexico!
"Across The Border" Bruce Springsteen. Gorgeous song from Bruce's second all-acoustic album, The Ghost of Tom Joad, released in 1995. A reference to John Steinbeck and The Grapes of Wrath, the entire album is brilliant, evocative.
"Snowflake" Sia. Australian singer/songwriter/director born Sia Kate Isobelle Furler sings this touching song about Ted Cruz's dog. "Snowflake, there is no one like you." Actually, I believe Ted left Snowflake with his undocumented Mexican housekeeper. We'll never know, but that's my story and I'm sticking to it.
"Will The Wolf Survive?" Los Lobos. My favorite L.A. band from East L.A. sings this prophetic song about Ted Cruz's political future. Actually, it's not about that, but who cares? We end with Ted back in the Senate, bored, scrolling through his phone during Senate confirmation hearings.
There we are… taking our Cruz to Mexico, with instrumental pauses. It was fun this week.
Until next week…
Don't Forget to Disinfect and…. PLAY IT LOUD! 
The link again: CLICK HERE.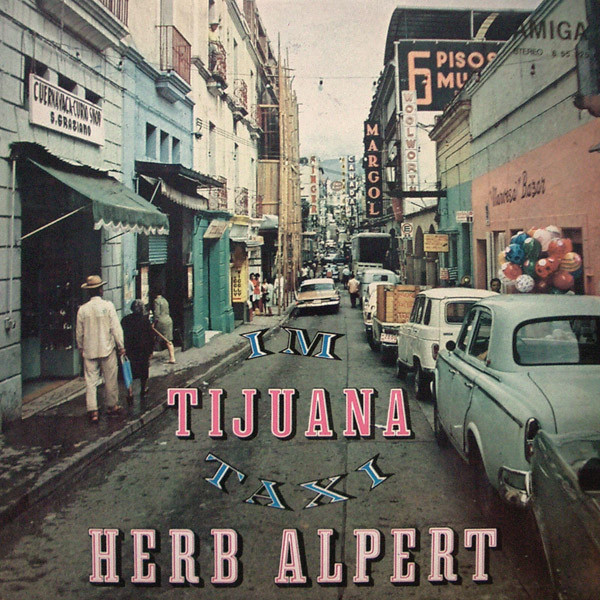 Fact Check
I did see Richard Thompson in the Palisades Village and he did wear a little hat, a beret, I believe.
There was no Mexican Hat Dance contest at Hal Lally's Dance Studio. Although I did take "Cha-Cha" lessons and Hal may have worn a toupee.
LAST WEEK'S POLL QUESTION:
Cabaret v. Fiddler. Tevye wins by a lot!
THIS WEEK'S POLL QUESTION:
Border songs: Willie singing "Across The Borderline" or Bruce singing "Across The Border?" Who you got?
Thanks to all of you who post or email comments, suggestions, additions. Love it!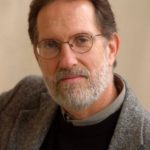 See you next week,
Alan