Editor's note: When Palisadian Alan Eisenstock is not researching and writing one of his nonfiction books (18 thus far!), he pursues what he calls "a crazy labor of love side project" that he started in March 2020: sending a weekly Covid-themed playlist of songs to his family and friends. These playlists (which can be downloaded on Spotify Click Here span rock 'n' roll and pop music from the 1950s to 2020, and Eisenstock adds one or two lines of commentary about each song that is clever, amusing and informative.)
Hi Everyone,
This week a friend texted me: "It's two weeks after my second shot. I'm free!" It's more than two weeks since my second shot, and I don't feel free. I feel numb. I cannot believe the world we live in. I just hope we're all vaccinated soon. Maybe then I'll feel free. Meanwhile, what to do? Idea! Here are 21 "free" songs. Listen up!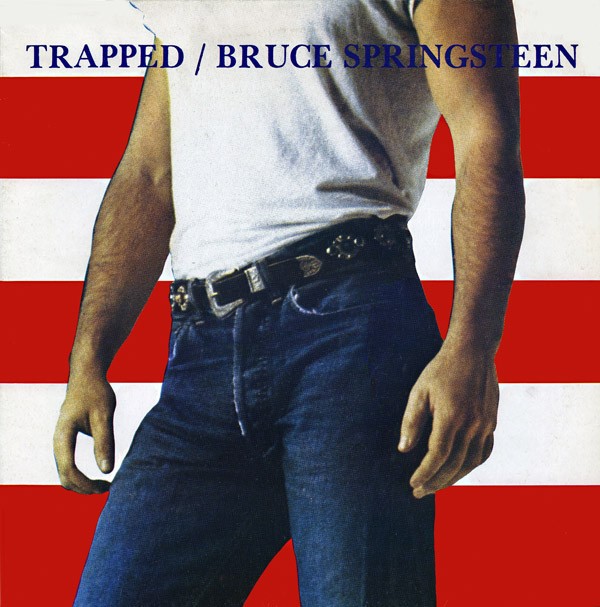 "Trapped" Bruce Springsteen. Talk about an all-star lineup. The Boss sings this 1972 Jimmy Cliff song, produced by Cat Stevens, recorded live at the Meadowlands in 1984. LOVE. We've been trapped inside for 13 months and now we're free? Maybe.
"People Got To Be Free" The Rascals. 1968 hit written by Rascals Felix Cavaliere and Eddie Brigati. Unbelievable band live. Originally, they were The Young Rascals. They changed their name when they got older.
"Free Ride" The Edgar Winter Group. Brothers Edgar and Johnny Winter, both musical savants, born albinos, blast this 1973 hit, featuring one of rock's most famous opening guitar licks.
"Free Fallin'" Tom Petty. Tom co-wrote this with Jeff Lynne, founder of Electric Light Orchestra. Tom won the 1989 Grammy for Best Male Rock Performance. The song includes many references to the San Fernando Valley. Playing the song is as close as I get to going to the Valley.
"Set Me Free" The Kinks. 1969 Ray Davies composition and The Kinks attempt to focus on a softer rock sound. Stunning how many Brits wrote songs about being set free. You'd think that the UK is a grey, rainy, dismal place where people sit inside and drink all the time.
"I Want To Be Free" Elvis Presley. 1957 Jerry Leiber and Mike Stoller song written for Elvis's film Jailhouse Rock.Allegedly, Leiber and Stoller wrote the film's entire score in an afternoon.
"I'm Free" The Rolling Stones. From their 1965 album Out Of Their Heads. Rolling Stonemagazine ranked this as the Stones' number 78th best song. Seriously? That tells me the Stones have an extensive body of work and that Rolling Stonemagazine had no idea what to write that week.
"Philadelphia Freedom" Elton John. Huge hit in 1975. Elton and Bernie Taupin wrote this song for Elton's friend Billie Jean King who played on the Philadelphia Freedom tennis team.
"I Shall Be Released" The Band. Classic 1967 Bob Dylan song covered by the Band from their Music From Big Pinkalbum. Richard Manuel sings lead. I love his endearing screech.
"I'm Free" The Who. Written by Pete Townshend from the 1969 rock opera Tommy,this became one of the group's best-known songs. See, the Brits wrote a lot of "setting me free" songs.
"Rockin' In The Free World" Neil Young. Going with Neil's acoustic version of his Freedom album. This song criticizes the George H.W. Bush administration, making fun of his "a thousand points of light" campaign slogan, which I never understood.
"Free Man In Paris" Joni Mitchell. Roberta Joan Mitchell, Canadian royalty, one of the best songwriters ever, writes this song about her friend David Geffen. Apparently, he could only find peace when he went to Paris. "I deal in dreamers and telephone screamers." Translation: dealing with writers and agents.
"I Feel Free" Cream. From 1965. Can you believe only three musicians could make a sound this big? Baker, Bruce, Clapton, blues, rock, love them. Man, this week, heavyweight after heavyweight.
"Catch & Release" Silversun Pickups. L.A. alt-rock group sing this catchy song from 2009. They took their name from a Silverlake liquor store. In Massachusetts, we didn't have "liquor stores." We have packies, short for package stores.
 "Release Me" Englebert Humperdinck. British pop star born Arnold George Dorsey. He recorded this monster hit written by Eddie "Piano" Miller and Robert Yount in 1967. A "Humperdinck" is defined as (a) a blowhard and (b) someone's who gotten the vaccine and brags about it.
"Free Me" Joss Stone. Soul, R&B singer/songwriter crushes this raucous tune from 2009. She's yet another Brit begging to be free. Let them go already. LOVE this song.
. "Simple Song Of Freedom" Tim Hardin. My folk roots are showing. LOVE Tim, one of my favorite folksingers and songwriters. He wrote "If I Were A Carpenter," "Reason To Believe" and so many others. He died of a heroin overdose at age 39.
"Free To Be… You And Me" The New Seekers. Another British group. The New Seekers formed after The Seekers fell apart. This is the title song from a 1972 project Marlo Thomas put together with Ms. Magazine for children about gender equality. I always remember the TV special and NY Giant lineman Rosie Grier knitting.
"Freedom" Richie Havens. Richie famously performed this song–his adaptation of the spiritual "Motherless Child"–at Woodstock in 1969. Love his soulful voice and his spectacular beard.
"I Want To Break Free" Queen. Yup. Brits. Led by the mercurial Freddie Mercury, the guys did a notorious video for this 1984 song in which they all dressed in drag, as suburban housewives.
"Free Bird" Lynyrd Skynyrd. The band with the most annoying spelling was formed in Jacksonville, FL in the sixties. This is, of course, their signature song which goes on and on and on and has become the staple of drunken hecklers at concerts who shout, "Play 'Free Bird!'" But in a list of "free" songs, you gotta have it.
And there we are… free at last. Some advice:
Don't Forget to Disinfect… and… PLAY IT VERY LOUD!  
The link again: Click Here
Fact Check
Those are two real definitions I saw for Humperdinck.
Later in his career, Richie Havens had a beard down to his chest. He made James Harden look clean-shaven.
LAST WEEK'S POLL QUESTION:
"Don't Worry Baby" v. "Don't Worry Be Happy." Not close. "Don't Worry Baby" won in a rout.
THIS WEEK'S POLL QUESTION:
"I'm Free" by The Stones or "I'm Free" by The Who?
Until next week… Happy Easter… and today is OPENING DAY for the Red Sox. Why is that not a national holiday?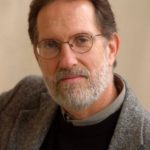 Thanks,
Alan