(Editor's note: Palisadian Alan Eisenstock's 19th book "Redeeming Justice" co-written with Jarrett Adams, came out on September 14 and was named the Best Book of September by Amazon. "A consuming tale of a broken legal system, its trail of ruin and the fortitude needed to overcome its scarring."
When Eisenstock is not writing, he pursues what he calls "a crazy labor of love side project" that he started in March 2020: sending a weekly Covid-themed playlist of songs to his family and friends. These playlists (which can be downloaded on Spotify  click here span rock 'n' roll and pop music from the 1950s to 2020, and Eisenstock adds one or two lines of commentary about each song that is clever, amusing and informative.)
Hi, Everyone,
According to a recent New York Times article, Britain's strategy of lifting virtually all COVID restrictions has failed. COVID cases are spiking. A professor of epidemiology at King's College said, "Everything is hitting us at once. We're in no man's land." What to do? Idea. Here are 20 of my favorite songs by British artists. Listen up!
"Train In Vain" The Clash. Rock, punk, reggae gods of the seventies. This Joe Strummer-Mick Jones composition was a last-minute addition to the 1979 album London Calling and appears unlisted, a hidden track on the album.
"Start Me Up" The Rolling Stones. A Keith and Mick song, of course, selected as the first single from Tattoo Youin 1981. Apropos of nothing, Michael Carabello plays the cowbell, an underrated instrument in my opinion.
"Ticket To Ride" The Beatles. John Lennon wrote this as part of the soundtrack to The Lads' 1965 film Help! One of my top five Beatles' songs.
"Glad All Over" The Dave Clark Five. Rock band formed in Tottenham, creators of the "Tottenham Sound." This 1963 smash hit knocked "I Want To Hold Your Hand" out of the #1 spot in the UK. The DC5 was the second British band to appear on The Ed Sullivan Show,after The Beatles.
"The Air That I Breathe" The Hollies. Pop-rock group known for their lush harmonies. Allan Clarke and Graham Nash started as a duo a la the Everly Brothers. They added other members and then Nash, the cornerstone of the group, left. This huge 1974 hit was written by Albert Hammond and Mike Hazlewood.
"Under Pressure" Queen, David Bowie. Bowie and Freddie Mercury performing the duet of duets co-wrote this absolute monster of a record in 1981. It's been covered several times but nobody tops this version. LOVE.
"Alison" Elvis Costello. Honestly, I could play this song on a loop for a week and never tire of it. Declan Patrick McManus aka Elvis Costello wrote this 1977 song about a cashier at a supermarket, supposedly. "My aim is true," great lyric and the title of his first album.
"A Message To You, Rudy" The Specials. Reggae superstars, The Specials came out of Coventry. They covered this 1967 track by Dandy Livingstone and had a hit with it in 1979. Rudy is a term in Jamaica meaning a juvenile criminal. The Specials wear porkpie hats when they perform.
"Your Song" Elton John. A lord, a pop star icon, born Reginald Kenneth Dwight, this is Elton's first big hit, recorded in 1970. Known for his outlandish outfits, Elton has owned 20,000 pairs of glasses. I own two pairs and I get a headache when I switch from one to the other.
"Love Is The Drug" Roxy Music. Band mainstay Bryan Ferry wrote this while taking a walk and "kicking leaves." Okay. The band released the song as a single from their album Sirenand watched it soar, by far their biggest hit. What a groove!
"Apron Strings" Everything But The Girl. Singer Tracey Thorn and musician Ben Watt became EBTG, a hugely successful duo of the eighties. Private people, they never publicized that they were also married. This song comes from their 1988 album She's Having A Baby. LOVE.
"It Must Be Love" Madness. I'm crazy about Madness, a reggae-ska band formed in North London. This is a catchy song written by Labi Siffre, covered ten years later by Madness, becoming a #1 UK hit.
"Wear Your Love Like Heaven" Donovan. Scottish troubadour wrote and recorded this famous song in 1967. It has been covered many times and became the key music selection in a cosmetics commercial.
"Persuasion" Richard Thompson, Teddy Thompson. Born in Notting Hill, co-founder of folk-rock band Fairport Convention, Richard is one of my favorites of all time. Here he sings a duet with his son, Teddy. This 1991 song kills me. LOVE, LOVE, LOVE.
"Sonnet" The Verve. Rock band formed in Wigan, led by singer-songwriter Richard Ashcroft. This beautiful song, released as a single, comes from their 1998 album, Urban Hymns.  
"Creep" Radiohead. This song, written by Thom Yorke, the group's driving force, was the band's first single ever. The song was initially banned on UK radio for being "too depressing."
"Is She Really Going Out With Him?" Joe Jackson. British rocker who later became a jazz singer recorded this song, his first single, from his 1978 album, Look Sharp!The record bombed when it came out, but Joe re-released it a few years later and it became a hit. So, if your book proposal, pilot, play, or song gets rejected, wait a few years and submit it again! The people who rejected it will have moved up or gotten fired.
"Human" Rag 'n' Bone Man. Born in Uckfield (lovely name for a birthplace), Rory Charles Graham, became Rag 'n' Bone Man, starting singing the blues and soul in his rich baritone voice, and his career took off. I cannot get this song out of my head. LOVE.
"A Whiter Shade Of Pale" Procul Harum. Rock band with some classical, baroque, even psychedelic influence. This 1967 song written by Gary Booker, Matthew Fisher, and Keith Reid sold an astounding 10 million copies.
"Black Coffee In Bed" Squeeze. Glenn Tilbrook and Chris Difford are the mainstays of this New Wave London band, part of Britain's so-called "Second Invasion." This peppy song will perk you up as the playlist comes to an end. Paul Young and Paul McCartney sing backup.
That's it… and I must say, I love this playlist. I know there are many, many omissions. Maybe we'll do a second British Invasion. In the meantime, some advice.
Don't Forget To Disinfect and… PLAY IT LOUD!
The link again: click here.
Fact Check
The Specials do wear porkpie hats when they perform.
I do get a headache when I switch glasses.
"Wear Your Love Like Heaven" was featured in a cosmetics commercial… with Ali McGraw.
LAST WEEK'S POLL QUESTION:
"Get Together" by The Youngbloods v. "Stuck In The Middle With You" by Stealers Wheel ended in a tie!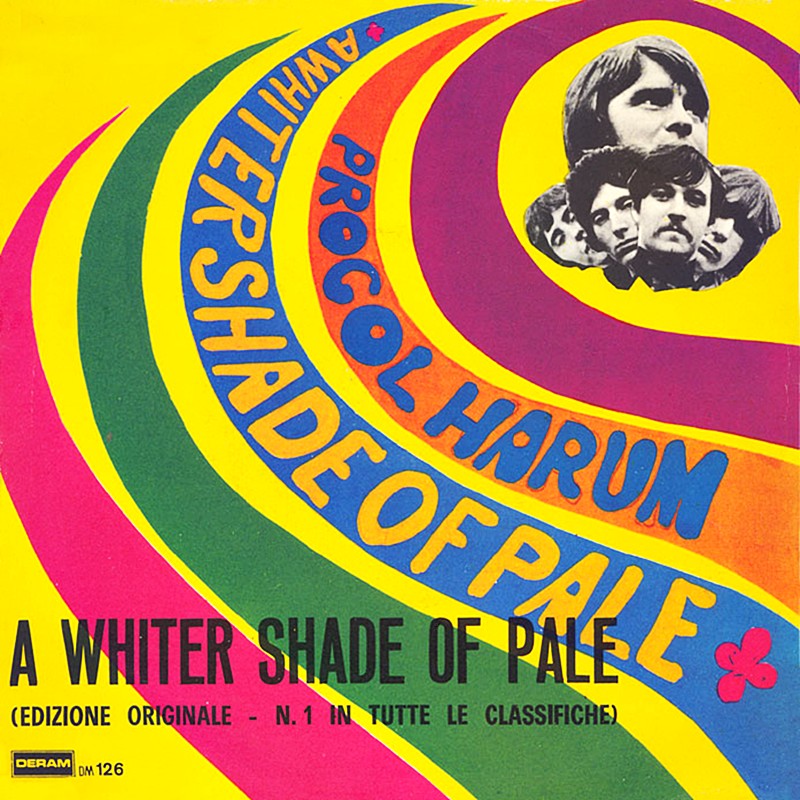 THIS WEEK'S POLL QUESTION:
A 1967 showdown! Donovan's "Wear Your Love Like Heaven" v. Procul Harum's "Whiter Shade Of Pale." Who you got?
Until next week,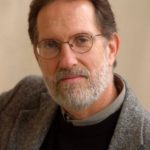 Thanks,
Alan