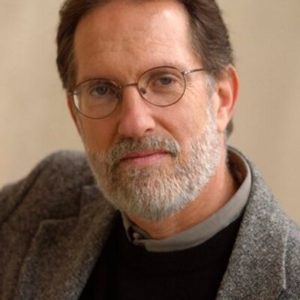 Editor's note: When Palisadian Alan Eisenstock is not researching and writing one of his nonfiction books (18 thus far!), he pursues what he calls "a crazy labor of love side project" that he started in March 2020: sending a weekly Covid-themed playlist of songs to his family and friends. These playlists (which can be downloaded on Spotify CLICK HEREspan rock 'n' roll and pop music from the 1950s to 2020, and Eisenstock adds one or two lines of commentary about each song that is clever, amusing and informative.)
Hi, Everyone,
According to a Los Angeles Times article, during COVID everyone seems to have taken up baking. My son has impressed with his sourdough starter, Sue Pascoe of Circling the News has shared mouth-watering photos of her baked goods, and our cousin Lorraine in Marin has started a new company, 3 Birds Bagels, with bagels and granola to die for. What to do? Idea. Here are 24 songs about baked goods, ingredients, or by bands named Bread, Cream, or Baker. Listen up!
"Hungry Heart" Bruce Springsteen. The Boss kicks us off with this popular song from The River. I imagine The Boss is a scone man.
"Brown Sugar" The Rolling Stones. Mick Jagger wrote this controversial song in 1971 about his lover Marsha Hunt. She was an American singer and actress who bore his child. Or the song is about a key ingredient in my wife's famous banana bread.
"Apples, Peaches, Pumpkin Pie" Jay & The Techniques. Multiracial singing group from Allentown, PA. This song, recorded in 1967, sold a million copies and was their hit. Ashford and Simpson sing backup.
"Sunshine of Your Love" Cream. British rock band consisting of Eric Clapton, Jack Bruce, and Ginger Baker. Jack Bruce wrote this song in 1967 after seeing Jimi Hendrix in concert. I believe that cream enhances and often improves many baked goods.
"Honey Pie" The Beatles. 1968 song off The White Album written by Paul McCartney. The song, which is a sort of British music hall ditty, features saxophones and clarinets arranged by George Martin. It's not about a pie.
"Blueberry Hill" Fats Domino. The Fat Man, from New Orleans, and one of the pioneers of rock 'n' roll sings this infectious 1956 confection about the major ingredient in one of my favorite muffins. Singer/songwriter/piano player Fats recorded the quintessential version of the song. At your peril, check out the cover version performed by Vladimir Putin.
"Cinnamon Girl" Neil Young, Crazy Horse. A single from the Everybody Knows This Is Nowhere album, the first album that Crazy Horse backed up Neil. Supposedly, Neil wrote this song in Topanga while suffering from the flu and a high fever, which explains the rather convoluted lyrics. I do love cinnamon, though.
"Everything I Own" Bread. Pop band with a million hits in the seventies. David Gates, the lead singer, wrote this big hit in 1972. He called it an ode to his father, a kind and gentle man. The song kind of chokes me up, mainly because I love bread.
"Green Onions" Booker T. & The M.G.'s. Booker T. Jones and his R&B/funk band perform their big hit from 1962. I feel as if they played a variation of this one song over and over. It is a great song. I'm dying to try a bread at Oat Bakery in Santa Barbara that contains shallots. Not green onions but close enough.
"I Fall in Love Too Easily" Chet Baker. Chesney Baker, the Prince of Cool, sings and plays trumpet on this cover of the Jule Styne/Sammy Cahn classic. The song was introduced by Frank Sinatra in the 1945 film Anchors Aweigh and was nominated for an Academy Award. Bill Evans plays piano.
"Bird Stealing Bread" Iron & Wine. Sam Beam, who calls himself Iron & Wine, sings this gorgeous song from his first album The Creek Drank The Cradle. I call Sam the king of lo-fi. Maybe my favorite song on the playlist. LOVE.
"Country Pie" Bob Dylan. From the Nobel laureate's country album, Nashville Skyline. He sounds like an absolute crooner on this. He claims his voice changed because he gave up smoking.
"Souvenir" Julien Baker, Phoebe Bridgers, Lucy Dacus. Julien Baker, the focus here, because of "Baker." From Tennessee, she formed the supergroup boy genius and wrote this excellent song. She's known for her deeply confessional and spiritual work, much like these playlists.
"Making Pies" Patty Griffin. Born in Old Town, Maine, folksinger Griffin sings this evocative song from her 1000 Kisses album. A song about a spinster dealing with her life by making pies, she included a recipe for sweet potato pie with her interview in Epicuious.com.
"Baker Street" Gerry Rafferty. Scottish singer/songwriter wrote and sang this huge hit in 1978, hitting #1 on the charts for six straight weeks. I always thought the song had something to do with Sherlock Holmes, but no. Session musician Raphael Ravenscroft plays the famous saxophone solos.
"No More Pie" Ella Jenkins. Folksinger, songwriter, and children's music maven, Ella was called "The First Lady of Children's Folk Music." Catchy title. Ella, from St. Louis, is 96 and going strong. I think the world needs more pie.
"Biscuits" Kacey Musgraves. Texan, multi-Grammy winner, Musgraves wrote and sings this cool tune about… biscuits. Best biscuits in L.A.? John O'Groats. Fight me.
"Rubber Biscuit" The Blues Brothers. John Belushi and Dan Aykroyd play Jake and Elwood Blues from both SNL and the 1978 film. I like this cover of this 1956 song originally recorded and possibly written by the doo-wop group The Chips. "Have you ever heard of a wish sandwich?"
"I Cried A Tear" LaVern Baker. Chicago R&B singer Baker belts this great song by Fred Jay and Al Julia from 1958. I cried a tear when I realized we were out of cookies and we had no pie. King Curtis plays sax.
"Shortenin Bread" Mississippi John Hurt. Legendary country blues singer and guitarist John Smith Hurt called himself Mississippi. Nobody really knows who wrote this song but allegedly Brian Wilson was obsessed with it and ultimately recorded it. I like Mississippi John Hurt's version better.
"Little Green Apples" O.C. Smith. American R&B singer from Louisiana, Ocie Lee Smith recorded this smash hit in 1968. Written by Bobby Russell, many covered the song, including Patti Page, Frank Sinatra, and The Temptations. I love apple pie, my favorite being from the iconic Apple Pan in L.A.
"Sweet Love" Anita Baker. Famous soul, R&B, and ballad singer, Anita was born in Toledo and moved to Detroit. This was her big hit, winning the Grammy for Best R&B Song in 1987. Celebrating "Bakers" on this playlist.
"Breakfast at Tiffany's" Deep Blue Something. Rock band from Texas records their one hit in 1995, a great song. Feeling I want a plate of freshly baked bread, biscuits, muffins, and pie for breakfast.
"Breakfast in America" Supertramp. We close out our playlist with this hit from British progressive rockers, a song that mixes styles like crazy, but I don't care because I'm on a massive sugar high from all these baked goods and I'm tripping. At one point, it sounds like they're playing the hora.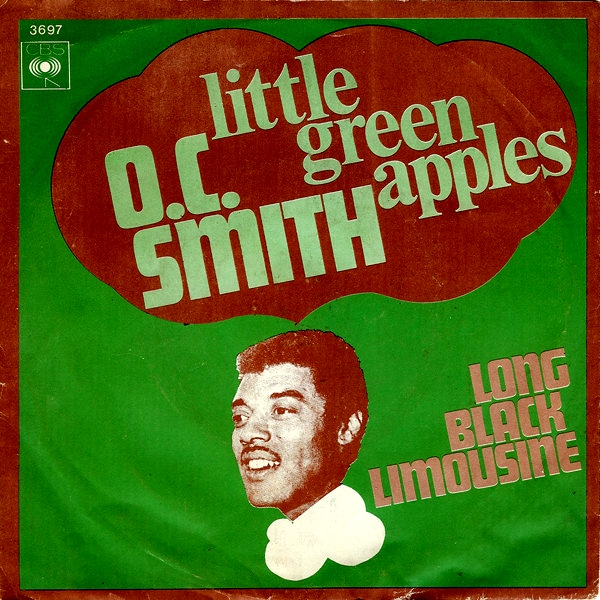 Man, I'm full. Some serious advice…
Don't Forget To Disinfect… and PLAY IT LOUD!
The link again: https://open.spotify.com/playlist/1Hzji9pLfcXfWrOcJG012r?si=632d4fe8e5cc4877
Fact Check
Russian leader Vladimir Putin really did perform "Blueberry Hill." It's among his worst crimes against humanity.
LAST WEEK'S POLL QUESTION:
It's no secret… The Paris Sisters bested the Secret Sisters.
THIS WEEK'S PLAYLIST:
Breakfast baked good of choice…  bagel, croissant, or muffin?
What do you got?
Until next week,
Thanks,
Alan