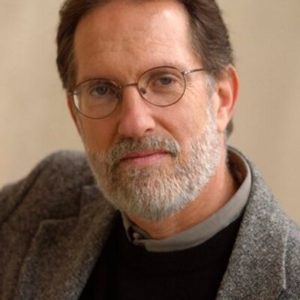 (Editor's note: When Palisadian Alan Eisenstock is not researching and writing one of his nonfiction books (18 thus far!), he pursues what he calls "a crazy labor of love side project" that he started in March 2020: sending a weekly Covid-themed playlist of songs to his family and friends. These playlists (which can be downloaded on Spotify Click here span rock 'n' roll and pop music from the 1950s to 2020, and Eisenstock adds one or two lines of commentary about each song that is clever, amusing and informative.)
Hi, Everyone,
COVID cases are surging again and here comes the highly contagious Delta Variant. Best defense: get vaccinated. Except we're facing an anti-vaxxer movement led by Senator Ron Johnson whose intellect has been compared to that of a bag of rocks. Reporter: "Could you ever get behind a vaccine mandate for everybody?" Johnson: "No, not unless there's some incredibly deadly disease." Whoa. What to do? Idea. Here are 19 "don't," "get back" "hurt" and "touch" songs. Listen up!
"Honey Don't" The Beatles. Carl Perkins wrote this ditty in 1956 as the B-side to "Blue Suede Shoes." The Lads, with Ringo singing lead, covered it in 1964. The anti-vaxxers plea: "Honey, don't… come near me with that needle!"
"Get Back" The Beatles. Back to back Beatles. Paul McCartney wrote this in 1970. He sang lead, tolerating the kibitzing from the band. From their album Let It Be.
"Suspicious Minds" Elvis Presley. Huge hit for Elvis in 1969 and one of my favorite Elvis songs. Written by Mark James, the song tells about a dysfunctional relationship. "Caught in a trap, I can't get out…"
"I Haven't Got Time For The Pain" Carly Simon. Bronx-born daughter of Richard Simon of Simon and Schuster, Carly co-wrote this 1974 hit with Jacob Brackman. In the eighties, a drug company used it to sell ibuprofen. LOVE. The song, not ibuprofen.
"Do You Really Want To Hurt Me" Culture Club. Eighties English band that's all about their lead singer, George Alan O'Dowd, better known as Boy George. This famous song was the band's first big hit and describes anti-vaxxers' fears about getting the shot.
"Hurt" Johnny Cash. The Man in Black, who was in failing health, covered this song by Trent Reznor of Nine Inch Nails. Producer Rick Rubin convinced Cash to record it. I don't know of a more gripping expression of sheer pain, both internal and external. LOVE.
"Everybody Hurts" R.E.M. Michael Stipe, of course, sings lead on this 1992 hit written by the band's drummer, Bill Berry. Some places are actually offering $100 if you get the vaccine. A good incentive, but you know what's an even better incentive? Not dying.
"Go Away Little Girl" Bobby Vee. Born Robert Thomas Velline in Fargo, ND, Bobby changed his name, recorded eight Gold singles, and became a teenage idol. This 1962 smash hit, about a young, attractive woman chasing Bobby, was written by Gerry Goffin and Carole King. Today, that young attractive woman would be a nurse brandishing the vaccine.
"Hurts So Good" John Mellencamp. Troubadour of the Heartland, Mellencamp, calling himself John Cougar, co-wrote and recorded this big hit in 1982.
"It Don't Matter To Me" Bread. Soft rock band from Los Angeles released a string of hits, including this one from 1969. It reached the Billboard Top Ten despite its ungrammatical title. Alvin and the Chipmunks included this on their iconic album, Alvin and The Chipmunks Break Bread.
"Don't Stop" Fleetwood Mac. Continuing our run of "don't" songs, here's British-American supergroup with their monster hit from the Rumours album. Christine McVie wrote the song, which became Bill Clinton's theme during his 1982 presidential campaign. "Don't stop thinking about tomorrow…"
"Don't Stop Believin'" Journey. Power rock band formed in San Francisco, this is their signature song from 1981, what some call the perfect rock anthem. Steve Perry sings lead as we continue our list of "don't vaccinate me" songs.
"Don't Touch Me" Bettye Swann. Hank Cochran wrote this song for country singer Jeannie Seely who recorded it in 1966. It's been covered by many others, including Etta James, but I love Bettye Swann's soulful version.
"Don't Dream It's Over" Crowded House. Australian band led by Neil Finn. My favorite "don't" song and one of my favorite songs, period. The great Richard Thompson, covering this song in a legendary concert my son and I saw at City Winery, said it's the one song he wished he'd written.
"Don't Touch Me There" The Tubes. San Francisco rock-novelty band performs this notoriously risque romp written by Jane Dornacker and Ron Nagle, sung by Fee Waybill and Re Styles. For anti-vaxxers, touching me "there," refers to the exposed upper arm.
"Human Touch" Bruce Springsteen. For me, the ultimate "touch" song. The Boss from 1992: "Yeah, I know I ain't nobody's bargain…" The song's over six minutes and I think it's too short.
"Touch Me" The Doors. Guitarist Robby Krieger wrote this arresting song about not being afraid to be hurt. Should be a message to all anti-vaxxers. Brass and strings add to the production.
"Don't Look Back" The Temptations. R&B superstars from Detroit belt this great song from 1965, written by Ronald White and Smokey Robinson. The guys sang this song during their appearance on The Ed Sullivan Show.
"Don't Look Back In Anger" Oasis. British rock band formed in Manchester, led by Noel Gallagher. Noel wrote this catchy song, a staple of the band's live performances. We end the playlist with a final "don't" song, imploring our anti-vaxxer friends not to look back at us in anger because we chose to get the shot.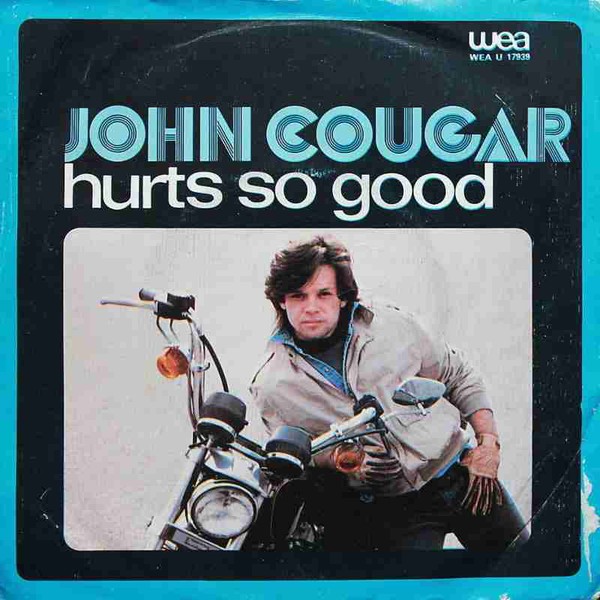 And there you have it–19 "don't," "hurt," and "touch" songs. Some advice:
Don't Forget to Disinfect and … PLAY IT LOUD!
The link again: Click here.
Fact Check
In 1987, the drug company Medipren did use Carly Simon's "I Haven't Got Time for The Pain" in a commercial to sell ibuprofen.
Alvin and the Chipmunks did not cover "It Don't Matter to Me" and did not release an album, Alvin and the Chipmunks Break Bread. They should have.
LAST WEEK'S POLL QUESTION:
Van Morrison "Moondance" v. Cat Stevens "Moonshadow." Guess what? Another TIE.
THIS WEEK'S POLL QUESTION:
Two songs from the sixties: "Suspicious Minds" by Elvis Presley or "Don't Look Back" by The Temptations. Who you got?
Until next week,
Thanks, everyone,
Alan