(Editor's note: Palisadian Alan Eisenstock's 19th book "Redeeming Justice" co-written with Jarrett Adams, came out on September 14 and was named the Best Book of September by Amazon. "A consuming tale of a broken legal system, its trail of ruin and the fortitude needed to overcome its scarring."
When Eisenstock is not writing, he pursues what he calls "a crazy labor of love side project" that he started in March 2020: sending a weekly Covid-themed playlist of songs to his family and friends. These playlists (which can be downloaded on Spotify click here span rock 'n' roll and pop music from the 1950s to 2020, and Eisenstock adds one or two lines of commentary about each song that is clever, amusing and informative. He took a few weeks off after Thanksgiving and we're happy he's back!)
Hi, Everyone,
Covid has certainly caused widespread devastation, but every so often something beautiful emerges through the darkness. For my family, it's the birth of our granddaughter. Let's celebrate her! What to do? Idea. Here's our sixth all-women playlist–17 songs from female artists, some you'll know, some you may be hearing for the first time. Listen up!
"Quicksand" Martha Reeves & The Vandellas. Soul superstars from Detroit. Here's the catchy Holland-Dozier-Holland hit from 1963. Love that thumping bassline. For the last time, what is a Vandella?
"Brass In Pocket" The Pretenders. So, you got brass in your pocket, meaning balls? Chrissie Hynde co-wrote it and The Pretenders rock it from 1979. My granddaughter is only two weeks old and she's already delivering the message: Do. Not. Mess. With. Me.
"Chapel Of Love" The Dixie Cups. Soul/R&B/pop girl group from New Orleans. Phil Spector, Jeff Barry, and Ellie Greenwich wrote this song for the Ronettes, but somehow The Dixie Cups commandeered it and recorded this smash hit in 1964. The idea is your wedding day is the happiest day of your life–and then it all goes downhill.
"Nightflyer" Allison Russell. Canadian song goddess Russell formerly of Birds of Chicago went solo and recorded this tremendous song earlier this year. "I'm the one who can't be counted out." LOVE.
"A Lover's Concerto" The Toys. Soul/pop group and one-hit wonders from Jamaica, NY recorded this monster hit in 1965. The song, written by Sandy Linzer and Denny Randell, borrowed the melody from an 18th-century composition, "Minuet In G Major."
"Constant Craving" k.d. lang. Canadian Kathryn Dawn Lang aka k.d.lang co-wrote this song, winning the Grammy for Best Female Pop Vocal Performance in 1993. I join the ranks of critics who think the Grammy Awards should shorten the titles of their categories.
"Angel Of The Morning" Merrilee Rush & The Turnabouts. Seattle-born Merrilee Gunst started singing at an early age, met and married sax player Neil Rush and formed a band called Merrilee and Her Men. At some point, Chip Taylor wrote this song, Merrilee changed the name of the group, and voila, smash hit and a 1968 Grammy nomination.
"Feeling Ok" Best Coast. Indie rock duo led by Bethany Cosentino recorded this catchy, surfy song from 2015. "I know it's love that's got me feeling ok, feeling ok, feeling ok…" You get the idea.
"Superstar" Carpenters. Yet another vocal duo, this time brother and sister Richard and Karen Carpenter from New Haven, CT. This 1971 classic was written by Leon Russell and Bonnie and Delaney Bramlett. Karen's voice still gets to me. She was also an underrated drummer.
"Under The Table" Fiona Apple. Indie rock force Apple, born Fiona Apple McAfee-Maggart, released her riveting and challenging 2020 album Fetch The Bolt Cutters, which includes this song. "I would beg to disagree, but begging disagrees with me."
"Don't Make Me Over" Dionne Warwick. Legendary soul/pop singer. This 1962 song, written by Burt Bacharach and Hal David, was Dionne's first single. Dionne has become the doyen of Twitter. When Jack Dorsey announced he was stepping down as president of Twitter, Dionne said she'd be happy to take over.
"Love At The Five And Dime" Nanci Griffith. Super singer/songwriter, Texas-born Griffith passed away earlier this year at age 68. She recorded this version of one of her most famous songs at Abbey Road Studios backed by the London Symphony Orchestra. Darius Rucker sings harmony.
"Passionate Kisses" Lucinda Williams. Americana queen Williams growls her way through this stirring 1989 folkish-country song. Saw Lucinda live a while ago. Well, she was sort of alive. She lurched all over the stage and forgot the lyrics to her own songs, but we got our seats comped, so it wasn't a total loss.
"River" Joni Mitchell. Canadian songwriter and singer extraordinaire Roberta Joan Mitchell aka Joni sings this 1971 stunner off her album Blue. Most music critics proclaim Blueas one of the top five albums of all time. I agree. LOVE.
"Getting Older" Billie Eilish. Billie Eilish Pirate Baird O'Connell. Yes, Pirate. I relate to this song. "I'm getting older, I think I'm aging well."
"Higher Love" Kygo, Whitney Houston. This crazy combination of iconic soul/pop singer Houston and Norwegian DJ Kygo actually works. Steve Winwood and Will Jennings originally wrote the song in 1986. Turn it up and dance!
"Right On Time" Brandi Carlile. Born in rural Washington state, singer/songwriter/memoirist Carlile rips it up. She hits notes that nobody else since Linda has hit. She's already won a million Grammys. This song will win, too. LOVE.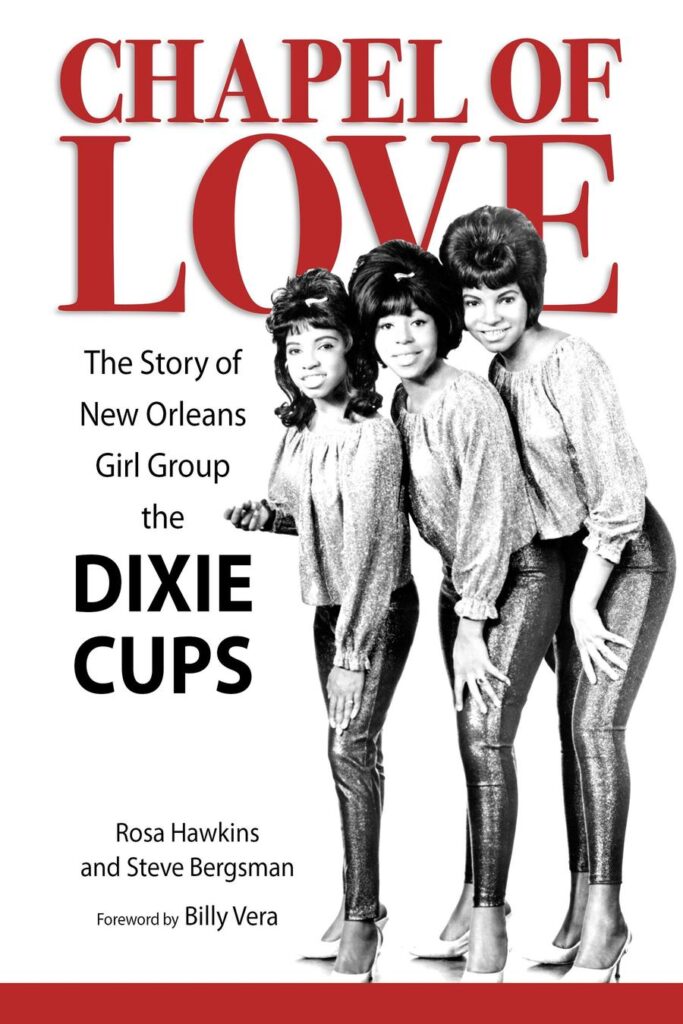 So… I'm back… returning with another all-women playlist. Some advice:
Don't Forget to Disinfect and…PLAY IT LOUD!
The link again: click here.
Fact Check
Dionne Warwick did say that she should be the new president of Twitter.
Lucinda Williams appeared to be tipsy when we saw her. She knocked over her music stand and her sheet music scattered all over the stage.
LAST WEEK'S POLL QUESTION:
The winner or loser of worst voice was Dylan, not even close.
THIS WEEK'S POLL QUESTION:
1963-64 Girl Group challenge: "Quicksand" by Martha & The Vandellas, "Chapel Of Love" by The Dixie Cups, or "A Lover's Concerto" by The Toys… Who you got?
Until next week,
Thanks to all of you,
Alan