(Editor's note: When Palisadian Alan Eisenstock is not researching and writing one of his nonfiction books (18 thus far!), he pursues what he calls "a crazy labor of love side project" that he started in March 2020: sending a weekly Covid-themed playlist of songs to his family and friends. These playlists (which can be downloaded on Spotify click here. span rock 'n' roll and pop music from the 1950s to 2020, and Eisenstock adds one or two lines of commentary about each song that is clever, amusing and informative.)
Hi, Everyone,
The Tokyo Summer Olympics have arrived, or as I call them, The 2021 COVID Games. No fans, no masks, and no Sha' Carri Richardson. She was disqualified because she won her sprint after smoking weed. Really? I once ate a Gummy, took two steps, and fell over the couch. What to do? Idea! Here are 20 "Summer Olympic Events" songs. Listen up!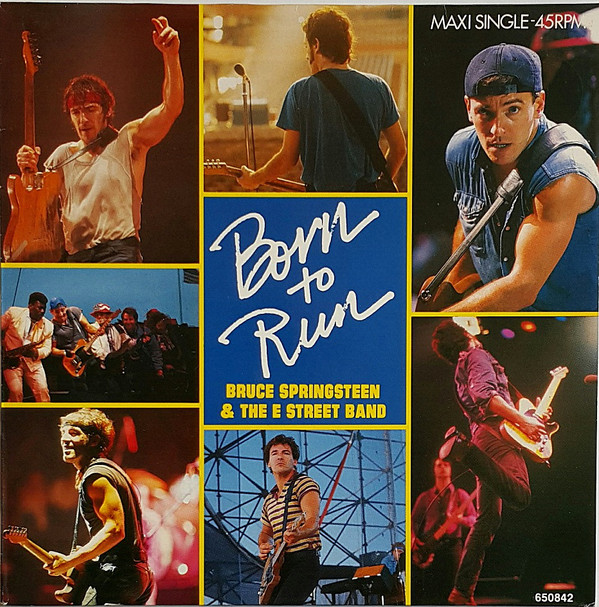 "Western Movies" The Olympics. Late fifties R&B/doo-wop group formed in L.A. This song, written by Cliff Goldsmith and Fred Sledge Smith, was their biggest hit. I can do without the gunshot sound effects. Still, it's a catchy song by the… Olympics!
"Born To Run" Bruce Springsteen. We continue with songs reflecting track and field. Of course, to become an Olympian runner you have to be born to run. Any excuse for Bruce.
"Nowhere To Run" Martha & The Vandellas. Martha Reeves and her supreme soul sisters from Detroit sing their 1965 signature song, written by Holland-Dozier-Holland.  The way things were going for a minute it looked as if our Olympic runners had nowhere to run. By the way, what is a Vandella?
"Runaway" Del Shannon. Born Charles Weedon Westover, Del fancied himself a country singer. For some reason, he taught himself the ukulele, thinking that was a sure way into the country music scene. Anyway, he co-wrote this song in 1961, his major hit, and one of the biggest rock songs of all time.
"The Long Run" The Eagles. We go from sprints to long-distance with this great song written by Don Henley and Glenn Frey in 1979. "It's a long, long, long, long run…"
"Run To Me" Bee Gees. The British brothers Gibb wrote and sang this 1972 hit. I've seen estimates that the Bee Gees sold 220 million records worldwide. That seems low.
"Kicks" Paul Revere & The Raiders. A "soccer" themed song. Barry Mann and Cynthia Weil wrote this big hit in 1966, performed by the band out of Boise, Idaho. Mark Lindsay sang lead and, yes, Paul Revere played organ. They dressed in Revolutionary War uniforms, which I always thought was weird.
"Jump" Van Halen. Hurdles, high jump, pole vault… you get the idea. Here's the only Van Halen song I can stand, with a solo by guitar virtuoso Eddie Van Halen, written by David Lee Roth, supposedly inspired by his martial arts instructor, Mr. Miyagi.
"Jumpin' Jack Flash" The Rolling Stones. This 1968 Stones' smash, written by Mick Jagger and Keith Richards was allegedly based on Keith's weird gardener who clomped around his country house, waking the band up every morning at some ungodly hour. Like noon.
"The Swimming Song" Loudon Wainwright III. We jump into the Olympic pool now with singer-songwriter-humorist Loudon's catchy 1973 song from his album Attempted Moustache. I'm a fan. P.S. The song is really about trying to stay afloat in life.
"Dive" Ed Sheeran. Incredibly popular British singer-songwriter-actor-musician-businessman Sheeran co-wrote this song in Malibu in 2017. Jessie Ware sings backup. LOVE.
"The Race Is On" George Jones. Texan and country singer, Jones was often called the greatest country singer ever. He recorded this song by Don Rollins in 1964. His facial features earned him the lovely nickname "The Possum."
"Beat It" Michael Jackson. Got to have this song. Everyone wants to beat everyone else's records in the Olympics. It's a thing. Michael's 1973 smash from Thrillerfeatures a guitar solo by the aforementioned Eddie Van Halen.
"Racing Like A Pro" The National. Ohioans Matt Berninger and a bunch of twins and cousins form my favorite band. This song from 2007 and their album Boxeris about an impressionable young woman who gets caught up and stuck in the corporate world. Or it's about shooting heroin.
"Running On Empty" Jackson Browne. Olympian runner, you've got nothing left, but you find an extra gear, you keep going, trying to win the race, set the record. Jackson from 1977. LOVE.
"The Boxer" Simon & Garfunkel. Gorgeous lament from Bridge Over Troubled Water, Paul's song is a tale of loneliness and poverty and still gets to me every time I hear it. And, yes, boxing is an Olympic sport. "Lie-la-lie…"
"Weightlifting" Trashcan Sinatras. Alternative rock/indie band from Scotland and one of my favorites. This is the title track of their 2004 album, which they recorded in Hartford, CT for some reason. They did a show at the Troubadour in L.A. and KCRW DJ Nic Harcourt discovered them and the rest is… history?
"Follow Your Arrow" Kacey Musgraves. Hugely popular country singer and Grammy-award winner, Musgraves sings this lame smash hit about being true to yourself. I know I shouldn't judge. She might be related to one of you. Plus, I needed a song about the Olympic sport, archery.
"Basketball Jones" Cheech & Chong. Cheech Marin and Tommy Chong, comedians/stoners, met in British Columbia in the late 1960s. Tommy is from Canada and Cheech moved there to avoid the draft. They released a series of super successful comedy albums along with this big hit single. That's Cheech singing falsetto as my favorite basketball player: Tyrone Shoelaces.
"Games People Play" The Spinners. R&B group from Ferndale, MI. This 1975 song, written by Joe South, was one of their biggest hits, sold over a million copies. Consider this song our playlist's closing ceremony. Celebrate with The Spinners!
And there you have it… 20 "Olympics" songs. Some advice…
Don't Forget To Disinfect and… PLAY IT LOUD!
The link again: click here.
Fact Check
David Lee Roth was inspired to write "Jump" by his martial arts instructor. It wasn't Mr. Miyagi. He was the karate teacher in Karate Kid.
Incredibly, George Jones was nicknamed "The Possum."
LAST WEEK'S POLL QUESTION:
A dud. "Duke of Earl" and "Tears of a Clown." It was a tie.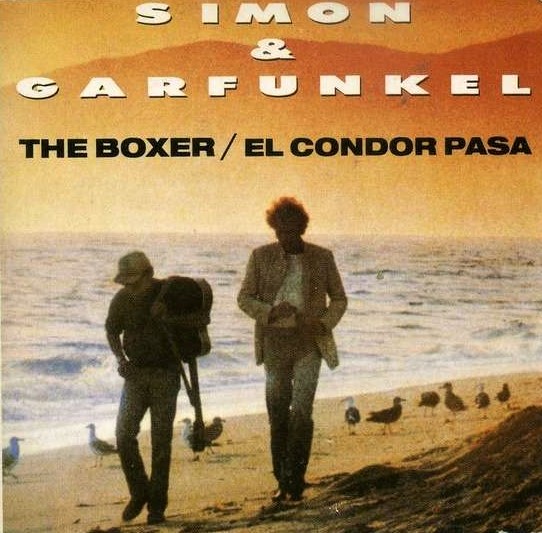 THIS WEEK'S POLL QUESTION:
"Running on Empty" by Jackson Browne or "The Boxer" by Simon & Garfunkel. Who you got?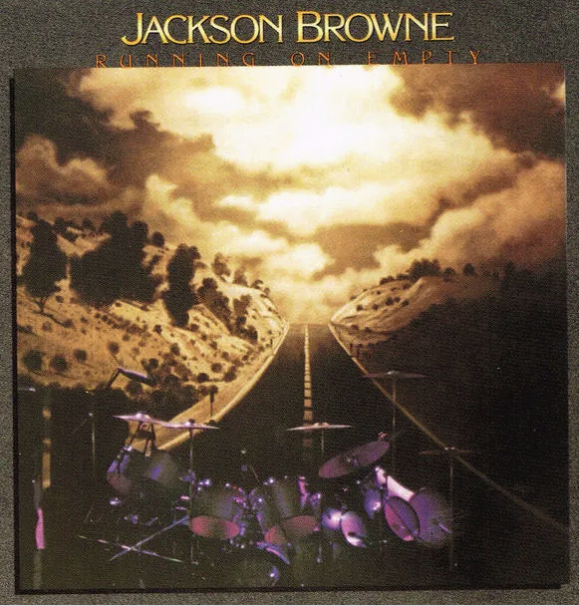 So, I'm back… and I truly appreciate all of your well-wishes and concerns.
Thank you,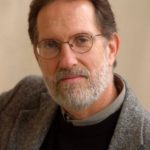 Until next week,
Alan