(Editor's note: When Palisadian Alan Eisenstock is not researching and writing one of his nonfiction books (18 thus far!), he pursues what he calls "a crazy labor of love side project" that he started in mid-March: sending a weekly Covid-themed playlist of songs to his family and friends. These playlists (which can be downloaded on Spotify Playlist span rock 'n' roll and pop music from the 1950s to 2020, and Eisenstock adds one or two lines of commentary about each song that is clever, amusing and informative.)
Hi everyone,
Finally, the WH has a solution to stop the spread of Covid: herd immunity. In other words, "Let them all get it."
Pretty much what Marie-Antoinette, bride of Louis XVI, said: "Let them eat cake!" You know what? I don't want to live in a monarchy. What to do? Idea! My Lords and Ladies, I present 26 "royal" songs. Listen up… and VOTE.
"Smile" Nat King Cole. Born Nathaniel Adams Coles. Legendary singer and pianist had more than 100 hits in his career. Charlie Chaplin wrote this song for his film, Modern Times. John Turner and Geoffrey Parsons wrote lyrics in 1954. Nat was the first to sing the song. Hopefully, after November 3, your heart won't be broken and you can smile, for real. If not, fake it.
"Lady Madonna" The Beatles. The Lads ended their experimental psychedelic phase with this traditional rocker in 1968. I prefer the non-LSD phase and mushrooms you put on a pizza.
"Duke of Earl" Gene Chandler. From Chicago. Gene co-wrote this song and later called himself "The Duke of Earl." Well, why not? I should've renamed myself after one of my books. "Hi, I'm The Kindergarten Wars of Eisenstock."
"King of The Road" Roger Miller. Country, honky-tonk singer/songwriter, Miller wrote this 1962 ditty about a hobo traveling the rails. I've ridden a lot of trains. Sometimes inside.
"Sir Duke" Stevie Wonder. From 1977. Stevie wrote this as a tribute to Duke Ellington, a major influence on him. He included other jazz greats in the song, too–Basie, Satchmo.
"It's Good to Be King" Tom Petty. LOVE this song, from Tom's album "Wildflowers." The phrase is attributed to Mel Brooks from his film, The History of the World Pt. 1.Poll question: who was funnier, early Woody Allen or early Mel Brooks. Be honest.
"King of Pain" The Police. Sting writes another break-up song. One of my favorite Police songs. Pain is the second biggest motivator for writers. Number one? A mortgage.
"Ruler of My Heart" Linda Ronstadt. Written by Allen Toussaint and first recorded by Irma Thomas in 1963, Linda makes me weep. She can sing 'Row, Row, Row Your Boat' and make me weep.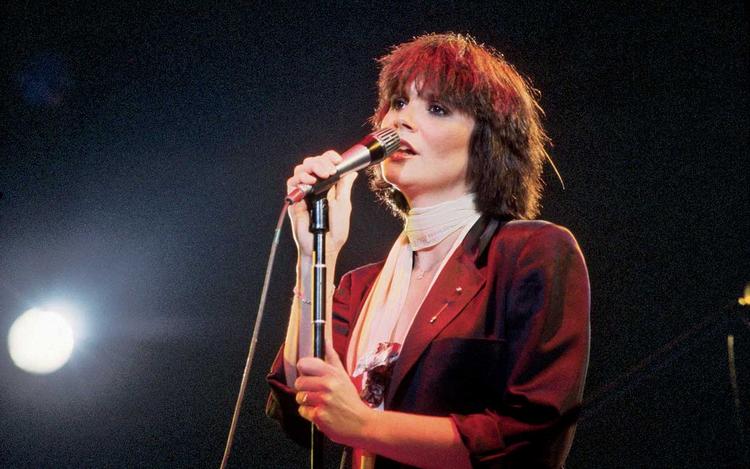 "Riding with The King" John Hiatt. One of my favorite singer/songwriters. Born in Indiana, he moved here, palled around and played with the likes of Ry Cooder, Nick Lowe, Lindsey Buckingham, then moved to Nashville. I saw him at McCabe's three times. One of the best live performers.
"Lady Jane" The Rolling Stones. Supposedly Mick wrote this in 1966 after reading Lady Chatterley's Lover.I'm working on an animated Saturday morning kids' version of the book with mice. Excited about this one!
"Killer Queen" Queen. Freddy Mercury wrote this and the band recorded it in 1974. This was the band's breakthrough hit, which is about a high-class call girl. I'm starting to get the idea that sex sells.
"She's A Lady" John Sebastian. Beautiful song and the first single from John Sebastian's first solo album in 1968. The song bombed. Weird to me. Great song and I love everything he did.
"Soul Twist" King Curtis. Born Curtis Ousley or Curtis Montgomery. Your choice. Here is your mid-playlist instrumental interlude from 1962. Mr.Ousley or Montgomery played that iconic saxophone on "Yakety Yak" sung by the Coasters.
"Queen of The Hop" Bobby Darin. Big hit in 1958. Born Walden Robert Cassotto, Bobby changed his name after seeing a broken neon sign outside a Chinese restaurant. In the word "Mandarin" only the letters "Darin" were lit up. Thus, Bobby Darin was born.
"Lay, Lady, Lay" Bob Dylan. From 1969, off "Nashville Skyline." The song was supposed to be included in the movie Midnight Cowboybut Bob got the song in too late. Is it me or does Dylan sound as if he had singing lessons for this? He's almost…crooning.
"Kiss" Prince. One of the greatest musical talents of all time. I love Prince and I love this song. Born Prince Rogers Nelson, he was 5′ 3″– don't know why that fascinates me– and called himself the Artist Formerly Known as Prince–don't know why that confuses me.
"Castles in The Air" Don McLean. This song from 1981 was actually McLean's first hit, preceding "American Pie." Fascinating.
"Louie, Louie" The Kingsmen.1960s band from Portland, Oregon. One of rock's most controversial songs. The lyrics were deemed obscene and the group was investigated by the FBI. "Me gotta go?" Certainly grammatically obscene.
"Shallow" Lady Gaga, Bradley Cooper. Stefani Joanne Angelina Germanotta aka Lady Gaga. Not Lady G. That's allegedly Lindsey Graham's "secret name." This is a great song, won a ton of awards, and Gaga makes you forget Bradley Cooper's even there.
"Wait for Me" Kings Of Leon. A family band from Nashville–brothers Caleb, Jared, and Nathaniel Followill, and cousin Matthew. Love this song.
"My Sweet Lord" George Harrison. Ex-Beatle praises Krishna, recruits Eric Clapton, Ringo, members of Badfinger to back him up, and records a giant worldwide hit.
"Queen of Hearts" Dave Edmunds. Welsh singer and rockabilly lover sings this hit from 1979, written by Hank DeVito, Emmylou Harris's pedal steel guitarist. I have Welsh relatives. They remind me of Prince. They are also 5'3″.
"The Night We Met" Lord Huron. Indie band formed by lead singer and writer, Ben Schneider who went to University of Michigan. Go, Blue! He named the band after Lake Huron, where as a kid he went to the beach, and weird kid that he was, built castles in the air.
"Dancing Queen" ABBA. Hugely successful Swedish super pop group consisting of two married couples, ABBA being their four initials. Their songs formed the basis for the Broadway musical and movie, Mama Mia!
"The Joker" Steve Miller Band. Blues-rock band from San Francisco, this hit from 1974. Every royal court has a jester, right? FYI Boz Scaggs was once in the band. Saw him live. At least I think he was live. Not a great concert performer. Sorry, Boz.
"The Thrill Is Gone" B.B. King, Tracy Chapman. "The King of the Blues" covered this in 1969. It became his biggest hit. I LOVE this version with Tracy Chapman. B.B. once appeared in an episode of the hit sitcom, Sanford and Son. He wasn't funny.
Are you still waiting in line to vote? That's why this is the "election special"–extra long so you can distract yourself, stand at least six feet away from other humans at the poll, and groove to this week's list.
So… Don't Forget to Disinfect… turn your clocks back… and… PLAY IT LOUD!
The Link again: Playlist
Fact Check
I am not working on a Saturday morning cartoon based on Lady Chatterley's Lover with mice. Although I have had worse ideas.
Broken sign outside a Chinese restaurant–that really is how Bobby Darin got his name.
B.B. King did appear in an episode of Sanford and Son. His performance was… unforgettable.
Poll question result:
In a close contest, Beatles v. Stones… it's THE BEATLES.
And thanks to all who suggest songs. I love it. Coming soon "By Request" playlist. Maybe.