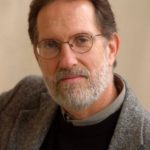 (Editor's note: When Palisadian Alan Eisenstock is not researching and writing one of his nonfiction books (18 thus far!), he pursues what he calls "a crazy labor of love side project" that he started in March 2020: sending a weekly Covid-themed playlist of songs to his family and friends. These playlists, which can be downloaded on Spotify, Click here. span rock 'n' roll and pop music from the 1950s to 2020, and Eisenstock adds one or two lines of commentary about each song that is clever, amusing and informative.)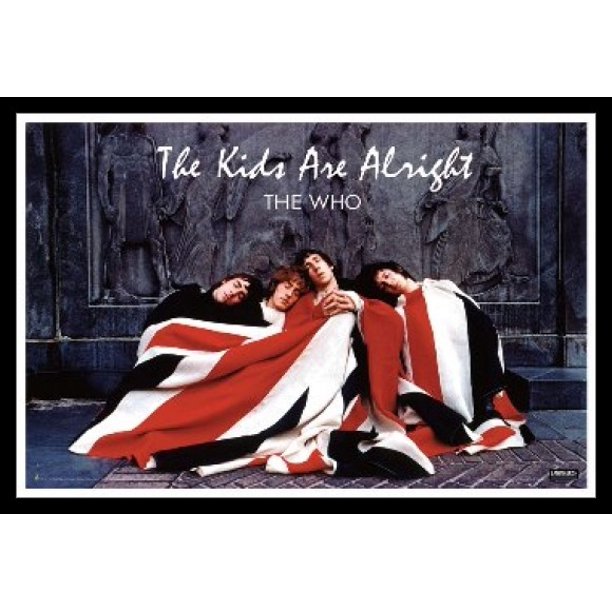 Hi, Everyone,
Big news! Last week, the C.D.C. recommended that the Pfizer vaccine be given to kids ages 12-15. Soon, the "kids will be alright!" What to do? Idea. Here are 21 songs about "kids," "teenagers," "children," "boys," and "girls." Listen up!
"The Kids Are Alright" The Who. British rockers Daltrey, Townshend, Entwistle, and Moon perform the theme to this week's playlist from their albumMy Generation.Strangely, the song does not appear in their 1979 film, The Kids Are Alright.
"A Teenager in Love" Dion & The Belmonts. Dion DiMucci joined the doo-wop vocal group The Belmonts and sings lead on this hit from 1959. Written by Doc Pomus and Mort Shuman, this became one of rock's most famous songs. The Belmonts got their name from Belmont Avenue in the Bronx where two of the guys lived.
"Little Child" The Beatles. Lennon and McCartney wrote this song for Ringo to sing but he passed on it and John sings lead. Speaking of Ringo, I once saw him and his wife Barbara Bach shopping at Whole Foods in Beverly Hills. She refused to allow him to purchase any snacks.
"I Am A Child" Buffalo Springfield. Folk-rock supergroup led by Neil Young, Stephen Stills, Richie Furay, and others recorded this Neil composition in 1968. The band had pretty much broken up by this time, but somehow they managed to put out their third and final album, appropriately titled Last Time Around.
"Mother and Child Reunion" Paul Simon. The first single off the 1972 Paul Simonsolo album. Jamaica-influenced, reggae-styled, Cissy Houston sings backup. LOVE.
"Little Children" Billy J. Kramer and The Dakotas. Britishers William Howard Ashton, who changed his name to Billy J. Kramer, and his backup band, were packaged and managed by Brian Epstein. John Leslie McFarland and the legendary Mort Shuman wrote this smash hit in 1964.
"Motherless Children" Rosanne Cash. Johnny Cash gave his daughter Rosanne a list of his favorite country songs. She compiled them for her album The List. Blind Willie Johnson wrote this bluesy classic in 1928. Rosanne has also written three books and a slew of essays and short stories.
"A Boy Named Sue" Johnny Cash. And here's Johnny… Rosanne's dad… singing his biggest hit recorded live from San Quentin Prison in 1969, written by humorist Shel Silverstein.
"Lonely Boy" Paul Anka. Canadian-American, Anka, one of the most successful singer-songwriters of all time, wrote and recorded this in 1959, his first song to hit #1. Anka also wrote Sinatra's signature song, "My Way," and the Tonight Showtheme.
"Kids" Paul Lynde, Maureen Stapleton, Dick Van Dyke. From the 1963 film based on the 1960 Broadway musical. The story is inspired by Elvis Presley being drafted into the army. I sang this song frequently when my kids were young. Come to think of it, I sing it now.
"Kid" Pretenders. Great British-American band with Chrissie Hynde and some other guys sing this 1979 song about a boy realizing his mother is a hooker. Hynde, a well-known vegan, opened a vegetarian restaurant in her hometown, Akron, OH.
"A Teenager's Romance" Ricky Nelson. Teenage idol and terrible actor Ricky recorded this in 1957 as the B-side of "I'm Walkin.'"
"Teach Your Children" Crosby, Stills, Nash & Young. Graham Nash wrote this when he was a member of The Hollies, but never recorded it until he left that group and joined up with Crosby and Stills. But… the song actually first appeared on C, S, N & Young's1970 iconic album, Deja Vu. Got that? Jerry Garcia plays pedal steel guitar.
"The Boys of Summer" Don Henley. Eagles' drummer and singer Henley went solo and recorded this terrific song in 1984. He co-wrote it with Mike Campbell one of Tom Petty's Heartbreakers.
"Only Children" Jason Isbell and The 400 Unit. Alabama-born, former member of the Drive-By Truckers, Jason sings this stunning song about a doomed friendship. David Crosby and Amanda Shires (Isbell's wife) sing backup. LOVE.
"Girls Just Want to Have Fun" Cyndi Lauper. Brooklyn-born, pop/rock singer with a four-octave range, Cyndi belts this female anthem, her signature song, recorded in 1983. The song was actually written and recorded a few years earlier by Robert Hazard. I keep seeing Cyndi on MSNBC pitching a drug to battle psoriasis.
"Smells Like Teen Spirit" Tori Amos. Activist, memoirist, pianist, vegan, and mezzo-soprano, Myra Ellen Amos covers this Kurt Cobain lament off her 1992 album Little Earthquakes.Tori gave out her recipe for vegan mushroom soup on NPR. I tried it. Tasted like Spackle.
"Boys" The Beatles. From 1963. The Beatles cover this Luther Dixon-Wes Farrell composition originally recorded by The Shirelles as the B-side of "Will You Love Me Tomorrow." Ringo sings lead.
"Teen Angel" Mark Dinning. One-hit wonder Dinning sings this smash hit from 1960 written by his sister Jean and her husband Red Surrey. I cannot get this supremely stupid song out of my head.
"Bad Girls" Donna Summer. From Boston, born LaDonna Gaines. Donna, aka"The Queen of Disco," sings this huge hit from 1979 about her encounter with a cop who thought she was a hooker.
"God Bless the Child" Blood, Sweat & Tears. The rock-jazz collective led by Al Kooper, Randy Brecker, and David Clayton-Thomas sings this long, complex song that sounds like three songs in five different styles. "God Bless the Child"– especially those who've gotten the vaccine!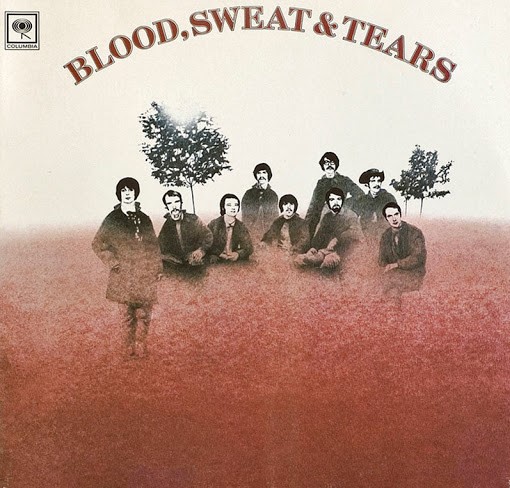 And there you have it… kids, teens, and children. Allow me to give you some advice.
Don't Forget to Disinfect… and… PLAY IT LOUD!
The Link again: Click
Fact Check
I did see Ringo in Whole Foods and his wife didn't let him get one thing in the cart.
Tori Amos did give out her vegan mushroom soup recipe on NPR. I didn't make it. Never tried it.
LAST WEEK'S POLL QUESTION:
Adult beverage preference… beer, wine, or whiskey? It's another freakin' tie… beer and wine!
THIS WEEK'S POLL QUESTION:
Teenager face-off. "A Teenager In Love" or "Teen Angel?" Who you got? Be honest. I won't judge.
Until next week,
Thanks,
Alan